NTS is 5: Hieroglyphic Being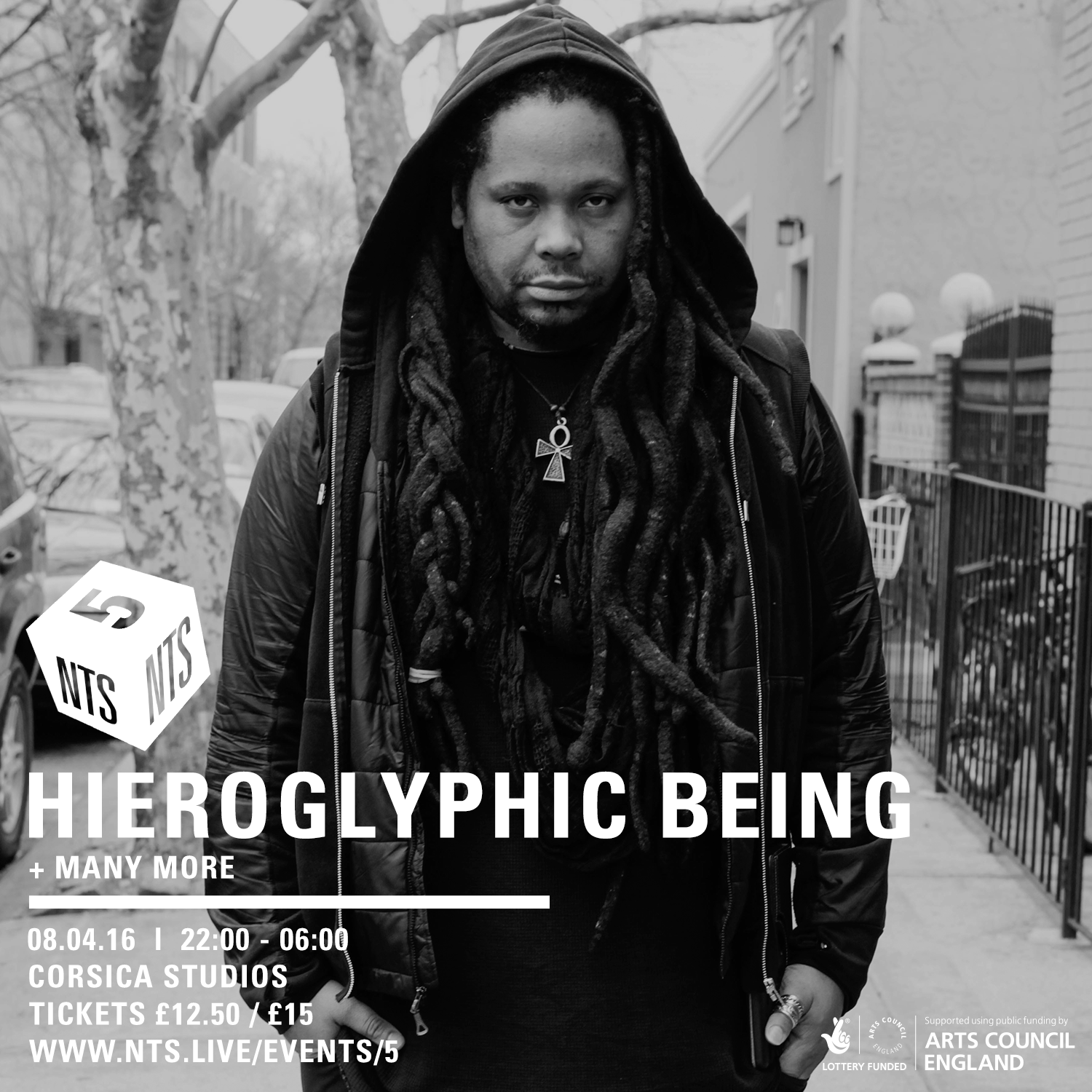 How are you looking forward to playing in London - you've played here quite a few times before…
Not just excited, but very honoured and grateful to be back, again and again.
What does the future hold for us all?
For us or me? Well I am starting up two new labels, LiquidSex Music & Spiel Music. One will be showcasing live bands with an Acid Jazz and Steppers homage, and the other will showcase slam poetry, cyphers, rhyme-sayers and raw vocalists of a conscious movement. I'm also getting into both acting and scoring films, as well as settling down — it's been four years of going at it alone, and it's messing with my Mojo.
And on a bigger scale, let's stop the globalization of war and violence. 6000 plus years of madness and this isn't working, so let's try some thing different.
You can still buy tickets to see Hieroglyphic Being play our party at Corsica Studios, alongside Funkineven, Eclair Fifi, Bill Kouligas (PAN), and many more.