NTS & HVW8 Present Brave New Views: Miami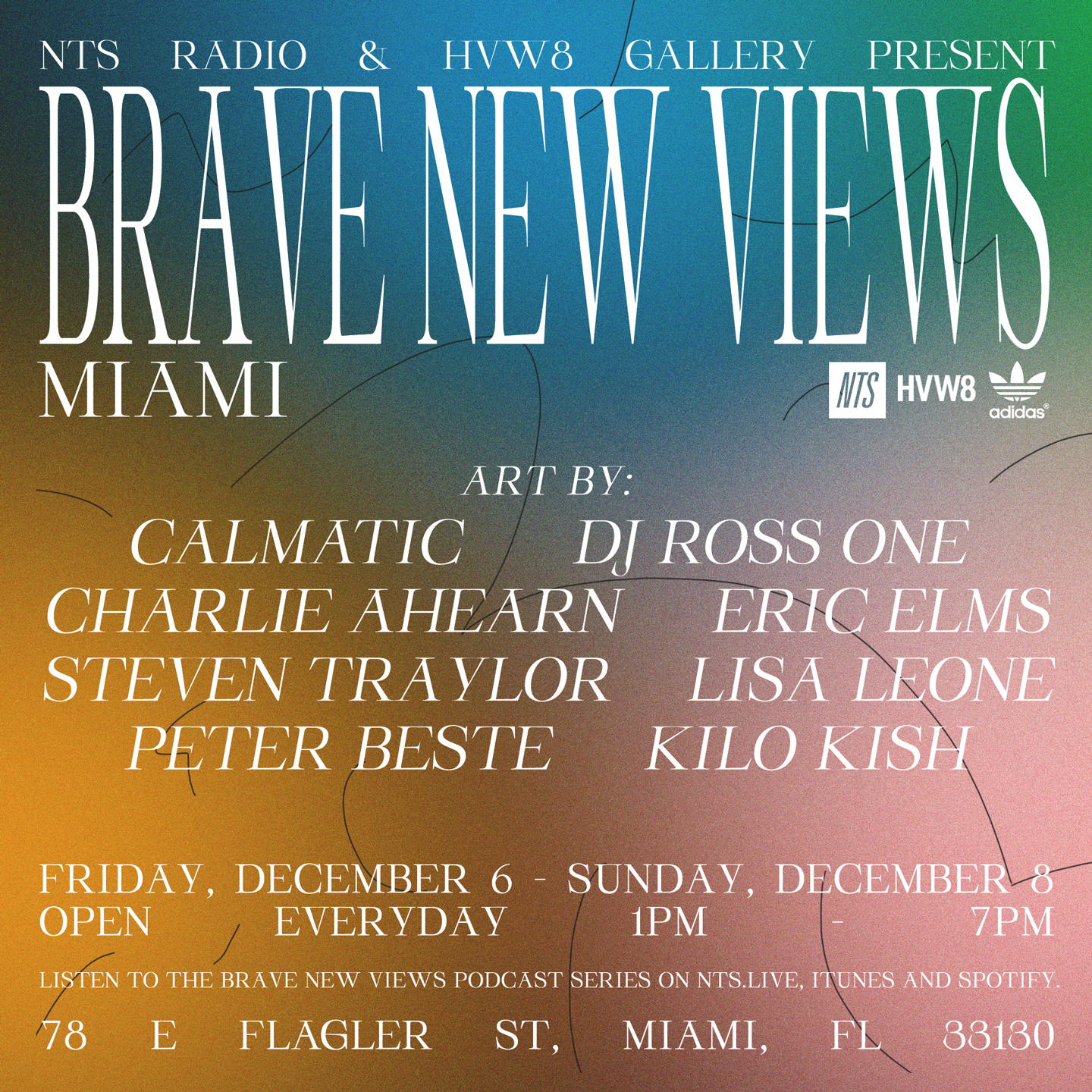 NTS & HVW8 present a pop-up Brave New Views exhibition at Miami Art Week. Continuing on from a six-part exhibition and event series at HVW8 gallery in Los Angeles, participating artists re-group in Miami for a three-day exhibition of artwork and installations.
Featuring works by Calmatic, Ross Schwartzman, Charlie Ahearn, Eric Elms, Steven Traylor, Lisa Leone, Peter Beste & Kilo Kish.
Stay tuned for a new HVW8 podcast series, exploring the relationship between art and music, dropping online soon and available at listening stations at the exhibition.
Open 6th-8th December, noon until 7pm.
📍 78 E Flager St, Miami, FL 33130