Desert Gold x NTS Radio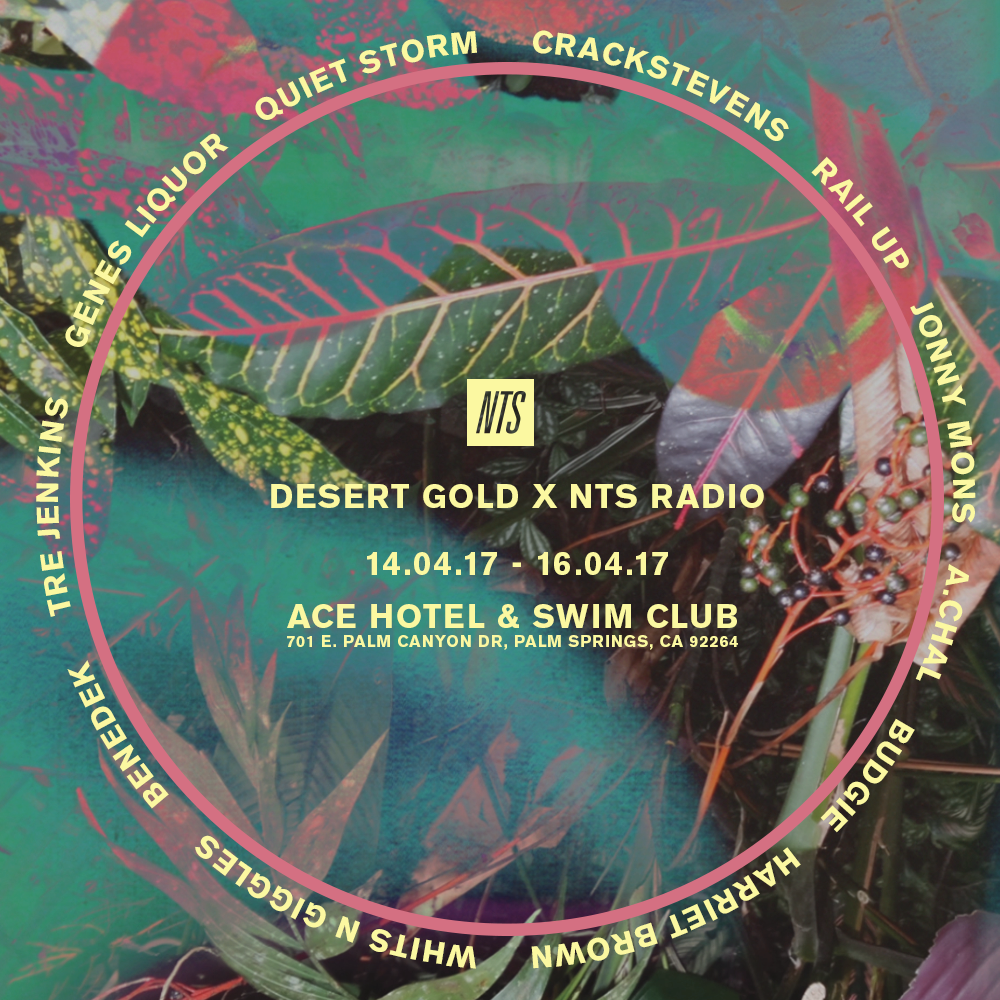 NTS and Bang & Olufsen present a weekend of poolside music and after parties at Ace Hotel & Swim Club at Palm Springs on the weekend of 14th to 16th April. Those wishing to attend who are not already booked in at Ace Hotel can head on over to Ace's website to RSVP.
You can expect a loved up, balearic open-shirt soundtrack mixed up with the typical NTS left-of-centre eclecticism... Friday night sees Jonny Mons and Budgie bringing selections well into the early hours, running from 10pm to 2am PST. The following day Harriet Brown, Whits N Giggles and Benedek rustle up a pool party - if you can't stop by, this will be broadcast live on NTS channel 2. Tre Jinkins and Genes Liquor will be taking over for the after party duties.
The rest of Sunday NTS hands over to A.CHAL, Rail Up, Crackstevens and Quiet Storm. Stop by, the party's live from noon until 2am PST.