NTS LA 1st Birthday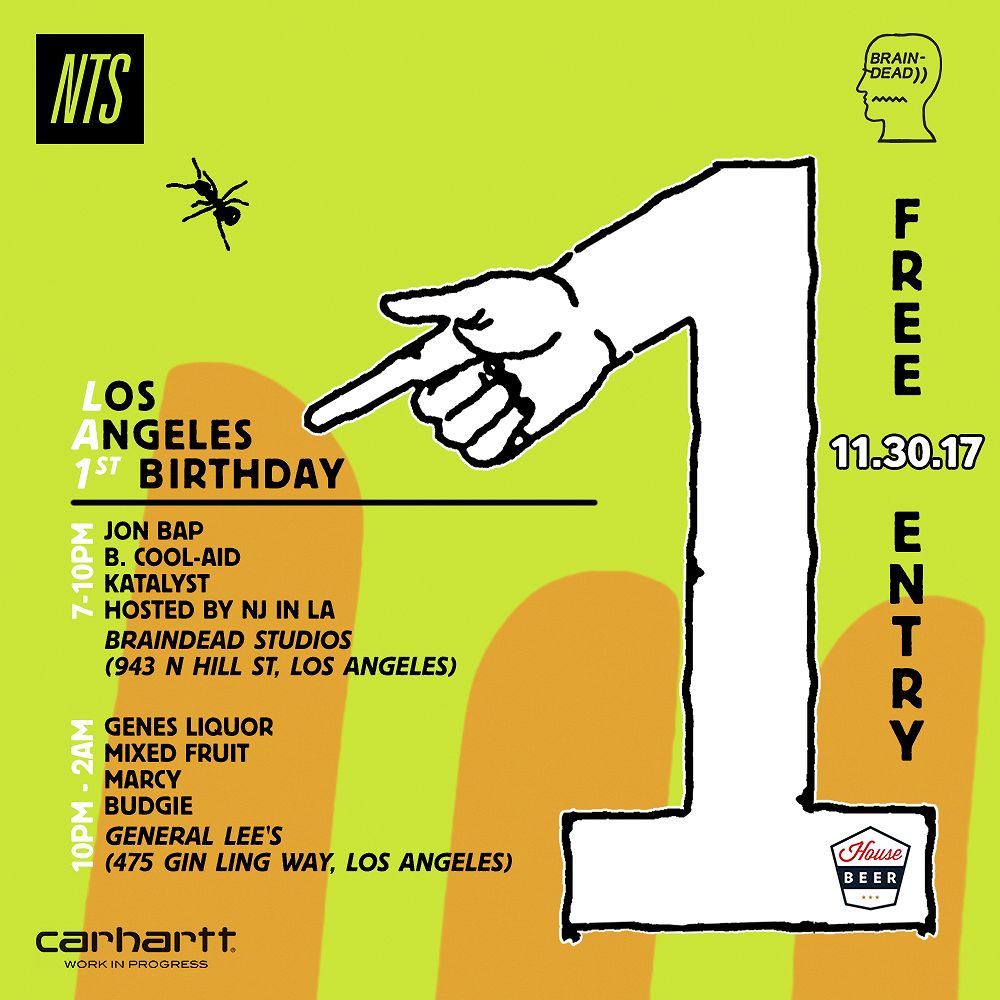 NTS LA celebrates its first birthday with Carhartt WIP on November 30th at Braindead Studios, with an afterparty at General Lee's.
Performing live from 7pm at Braindead Studios will be Dallas-based psychedelic soul outfit, Jon Bap, alongside ten-strong jazz collective Katalyst. NTS residents Ahwlee & Pink Siifu will be joining forces for a live B. Cool-Aid set (recently released on Akashik Records), and the magnetic Natalie James will take care of hosting duties.
The afterparty kicks off from 10pm at General Lee's with a host of NTS residents including enigmatic Gene's Liquor DJs, Eddie Bermuda & Mia Carucci of Mixed Fruit, screwboss Marcy Mane of Goth Money, and the hip-hop scholar and Livin' Proof member Budgie.
Both events are free - simply sign up below to RSVP. Get down early as possible as entrance will be given on a first come, first served basis.