NTS & Rio Cinema: Eat That Question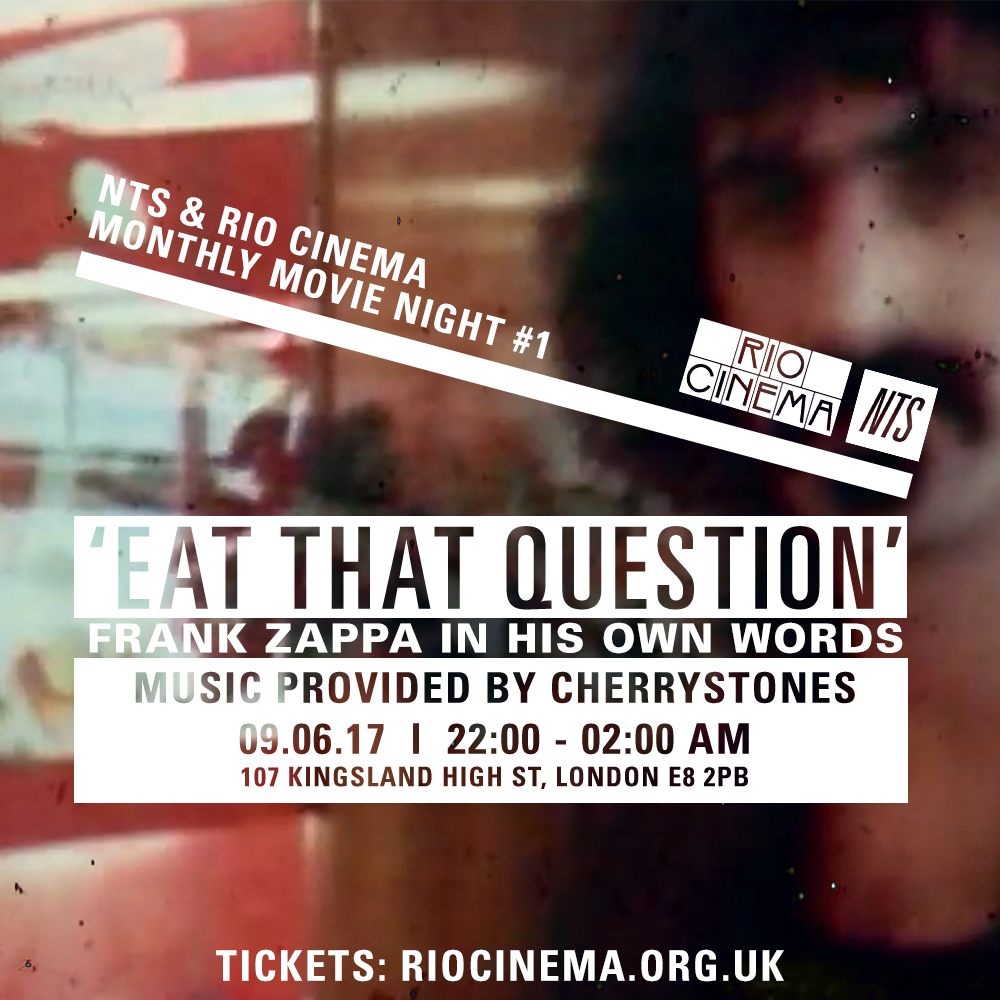 NTS and the Rio Cinema in Dalston are teaming up for a regular film night. Chosen for the first screening is the 2016 Frank Zappa documentary, 'Eat That Question: Frank Zappa In His Own Words'.
Doors open from 10pm, with archived Zappa footage and interviews curated by NTS screening until 11:30pm when the film starts in full. Afterwards, Cherrystones DJs until close.
Come and watch films with NTS at the Rio Cinema: 107 Kingsland High Street, London, E8 2PB. Get your tickets here and click attending on Facebook...