Stone Island Presents_London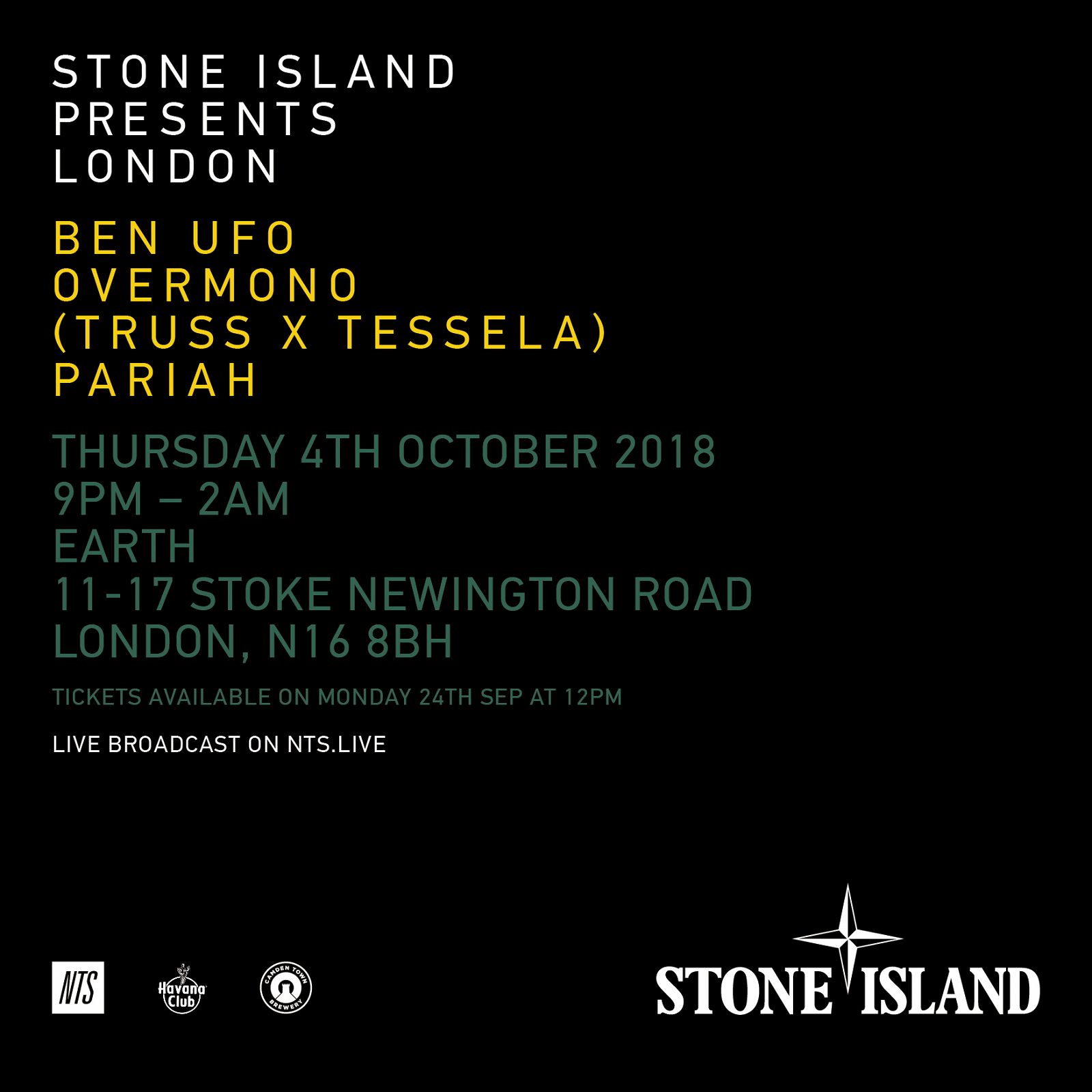 STONE ISLAND PRESENTS_LONDON

✢ BEN UFO

✢ OVERMONO (TRUSS X TESSELA)

✢ PARIAH

04.10.18 / 21:00-02:00 / EartH 11-17 Stoke Newington Rd, N16 8BH / 18+

Tickets drop on Monday 24th Sept at 12pm via Eventbrite. Stay tuned for updates via the FB event.
For those unable to attend, this event will be live broadcast via NTS.
Drink sponsors by Camden Brewery and Havana Club.