Uniqlo Tate Lates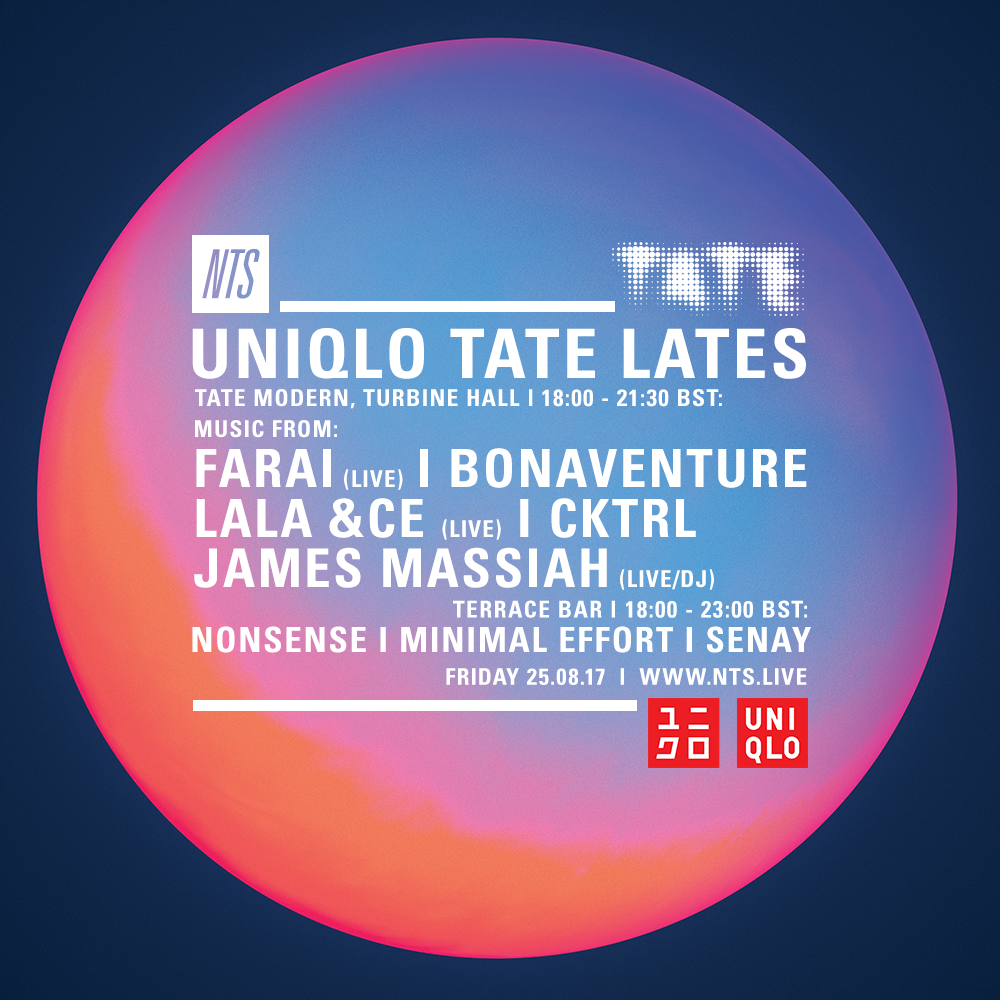 Uniqlo Tate Lates in August celebrates 'Soul of a Nation: Art in the Age of Black Power', an exhibition shining a light on the vital contribution of Black artists to a dramatic period in American art and history, starting from 1963 at the height of the Civil Rights movement...
NTS Radio will be programming music live in the Tate Modern's Turbine Hall featuring Farai, Bonaventure, Lala &ce, CKTRL and James Massiah whilst Nonsense, Minimal Effort and Senay DJ in the Terrace Bar. Music from the Turbine Hall will be streamed on the night via Facebook Live for those unable to attend...
The whole event is free entry and all ages, so come through from 6pm and bring your whole crew... For further info, check the Tate's Facebook Event.