Uniqlo Tate Lates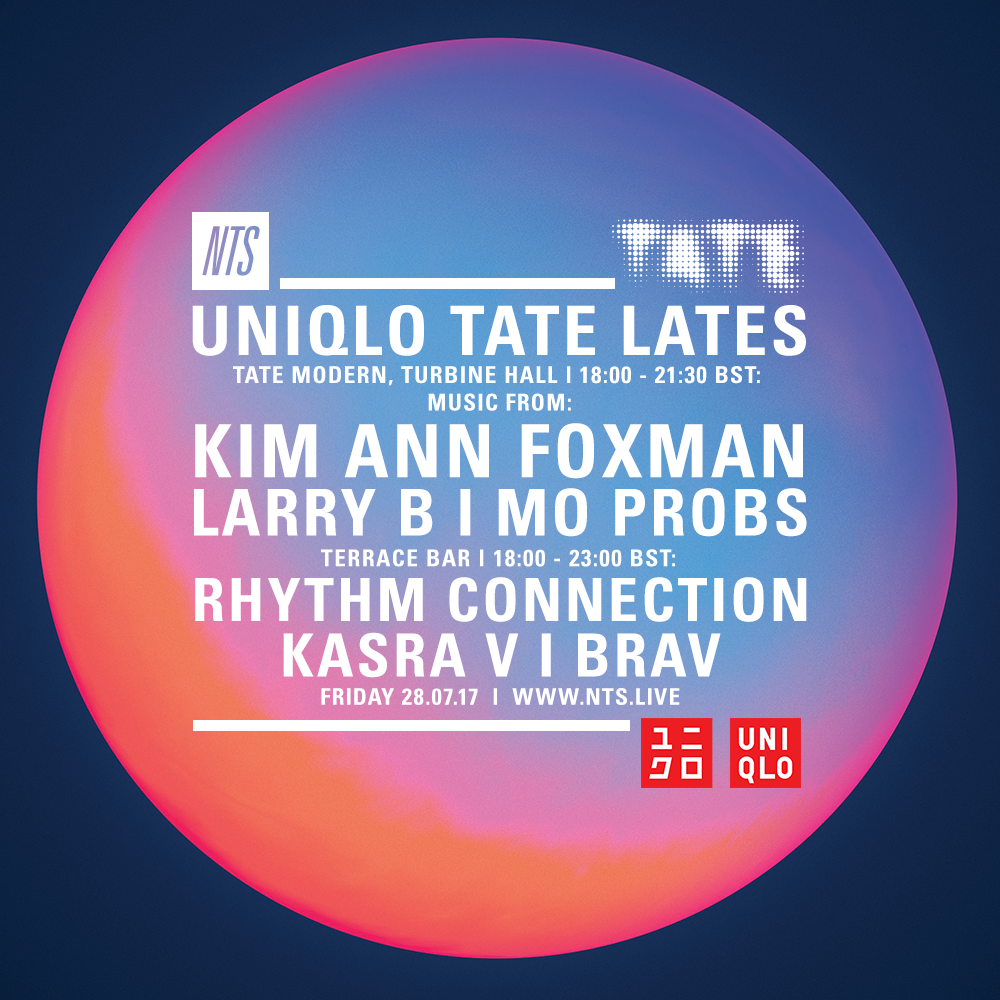 July's edition of the Uniqlo Tate Lates is a celebration of queer art, culture and community. NTS will be returning to host at the Turbine Hall with sets from Kim Ann Foxman alongside PDA's Larry B and Mo Probs. Check out NTS' latest live music video below, filmed on site in Elephant and Castle.
The whole event is free entry, so come through from 6pm and bring your whole crew. NTS will also be providing a soundtrack to the Tate's Terrace Bar, open until 11pm BST. Stop by for music from Dan Beaumont and Nadia Ksaiba, a.k.a Rhythm Connection, as well as Kasra V and Brav.

For further info, check out the Tate's Facebook event.