Uniqlo Tate Lates: Night In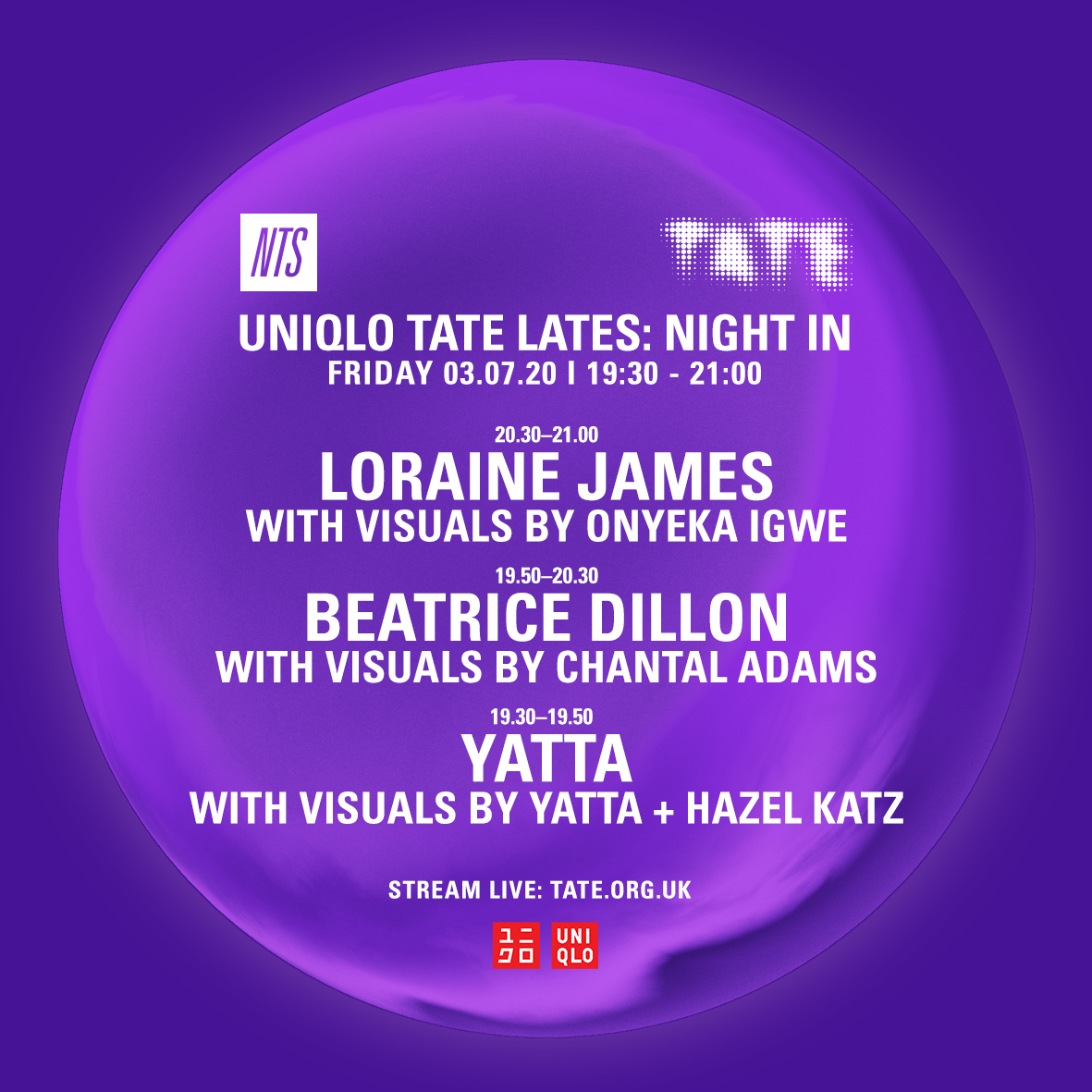 Whilst the Tate Modern is closed, Tate are bringing the Uniqlo Tate Lates series online, celebrating work by LGBTIQ+ artists and activists on Friday 3rd July. Catch music and visuals programmed by NTS from 7:30-9:00pm BST, live-streamed on the Tate's website and YouTube channel.
Expect to hear music by Loraine James, Beatrice Dillon and Yatta set to accompanying visuals by Onyeka Igwe, Chantal Adams, Yatta and Hazel Katz.