Uniqlo Tate Lates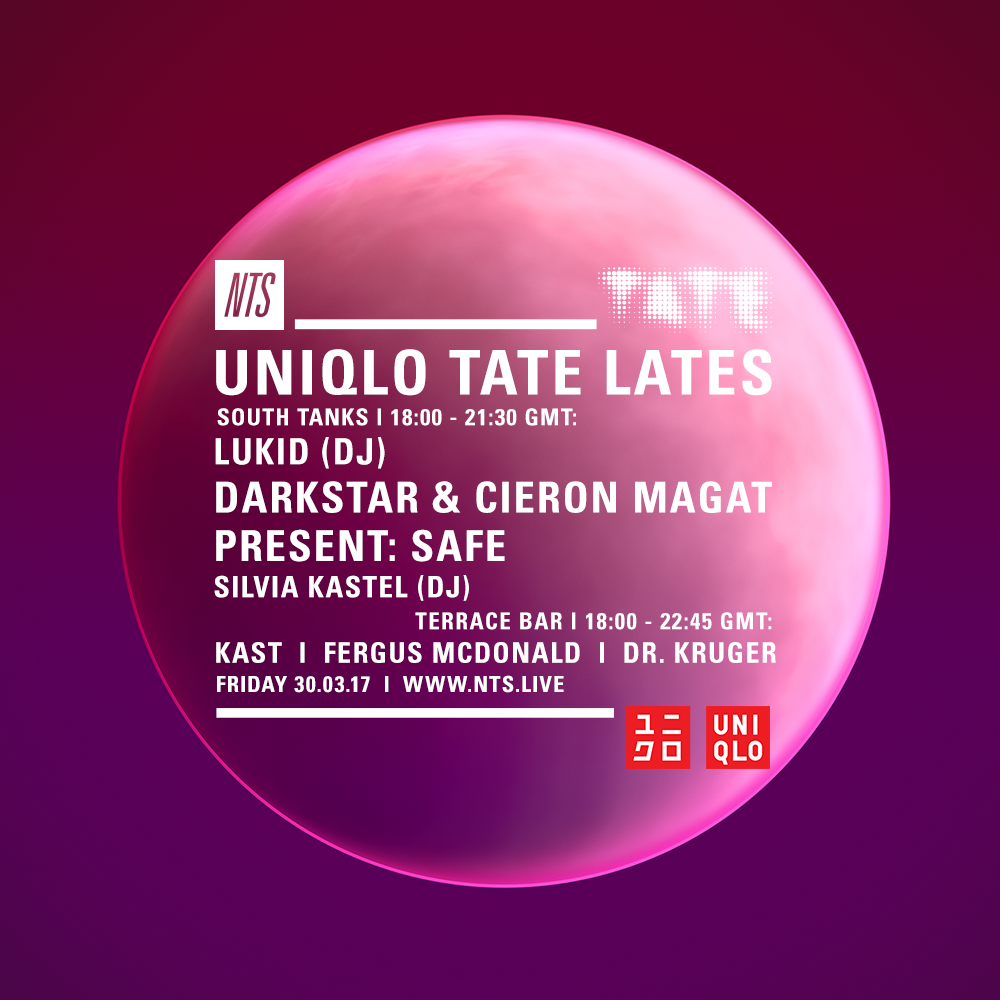 NTS returns to the Tate Modern's South Tanks for March's edition of Uniqlo Tate Lates. Stop by and listen to DJ mixes from Silvia Kastel and Lukid, as well as a collaborative performance from Darkstar and Cieron Magat presenting their project, SAFE:
First commissioned for Berlin's Pop Kultur Festival, it premiered in the city in August 2017 having been developed early this year. Based on footage accumulated by Magat over a 5-year period of documenting British sub cultures, SAFE offers an immersive insight into this country's young.
From city ride-throughs to quad bikes in Yorkshire, dance communities at house clubs to carnival time, the film offers a unique perspective into Britain today. Sampling old records, acapellas and found sounds Darkstar have created a current yet timeless soundtrack, taking cues from the early 90's dance music that have shaped modern day youth culture.

Resident NTS DJs will be soundtracking the Terrace Bar until 10:45pm GMT. Come through for selections by Slow Hand Clutches' Kast, Fergus McDonald of Hung, Drawn & Quartered and Dr. Kruger, the man behind House Call. Uniqlo Tate Lates is free entry and open to all.