Uniqlo Tate Lates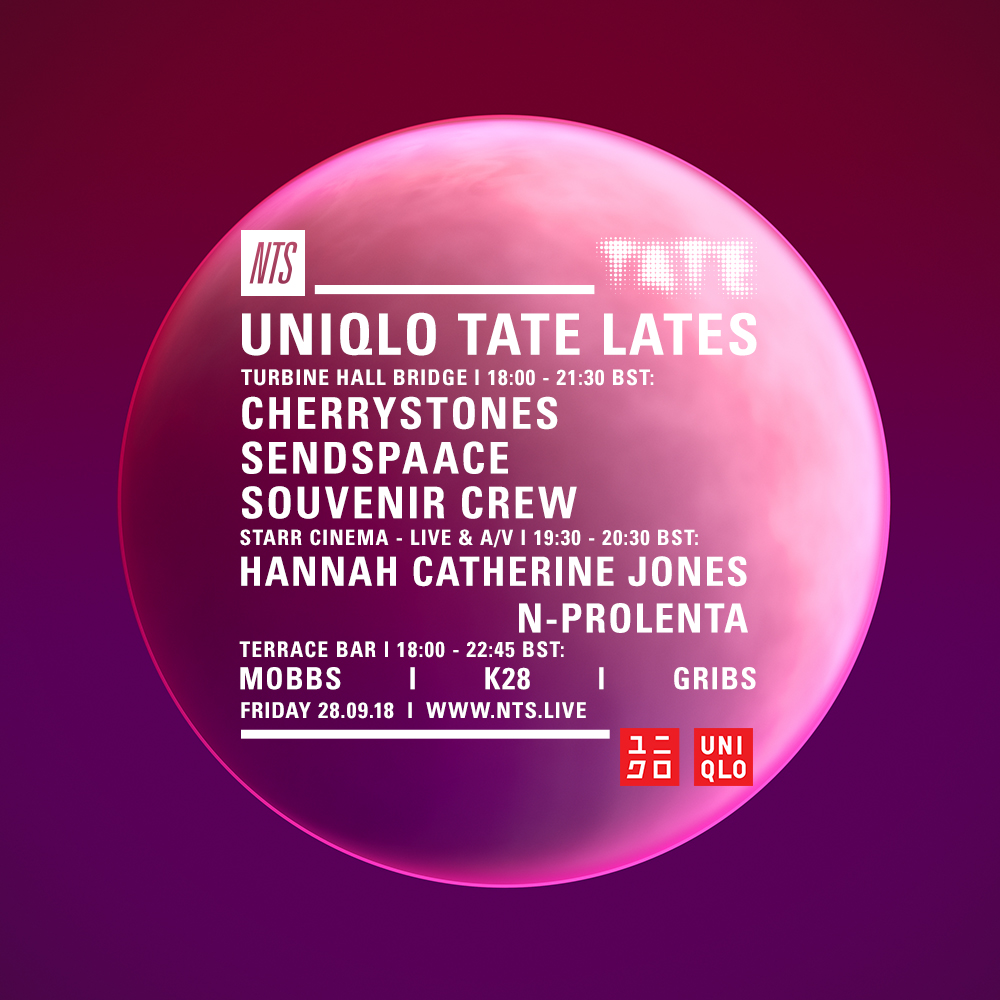 This September edition of Uniqlo Tate Lates takes inspiration from the forthcoming exhibition of Christian Marclay's 'The Clock'. Marclay's video installation runs at a total length of 24 hours, splicing together thousands of excerpts from film and television, all featuring footage of clocks perfectly in sync with the real time. As well as a web of countless cinematic references, the installation functions as a timepiece.
Working with the themes of time and sampling, Sendspaace and Souvenir Crew will both be playing music from the bridge of the Tate's Turbine Hall, with long-time NTS veteran Cherrystones presenting a special live performance. Over in the Starr Cinema, the host of NTS' Opera Show, Hannah Catherine Jones, will perform an audio-visual piece 'Owed to Suspension', after a screening of N-Prolenta's film 'The Orthogonal Turn'. The Starr Cinema will be ticketed, with free tickets available from Tate on the day on a first come, first served basis.
Holding the fort at the Terrace Bar you can expect DJ sets from Mobbs, K28 and Gribs. As ever, Uniqlo Tate Lates is open to all and free entry. Check the Facebook Event for more info and updates.