NTS is 5: Funkineven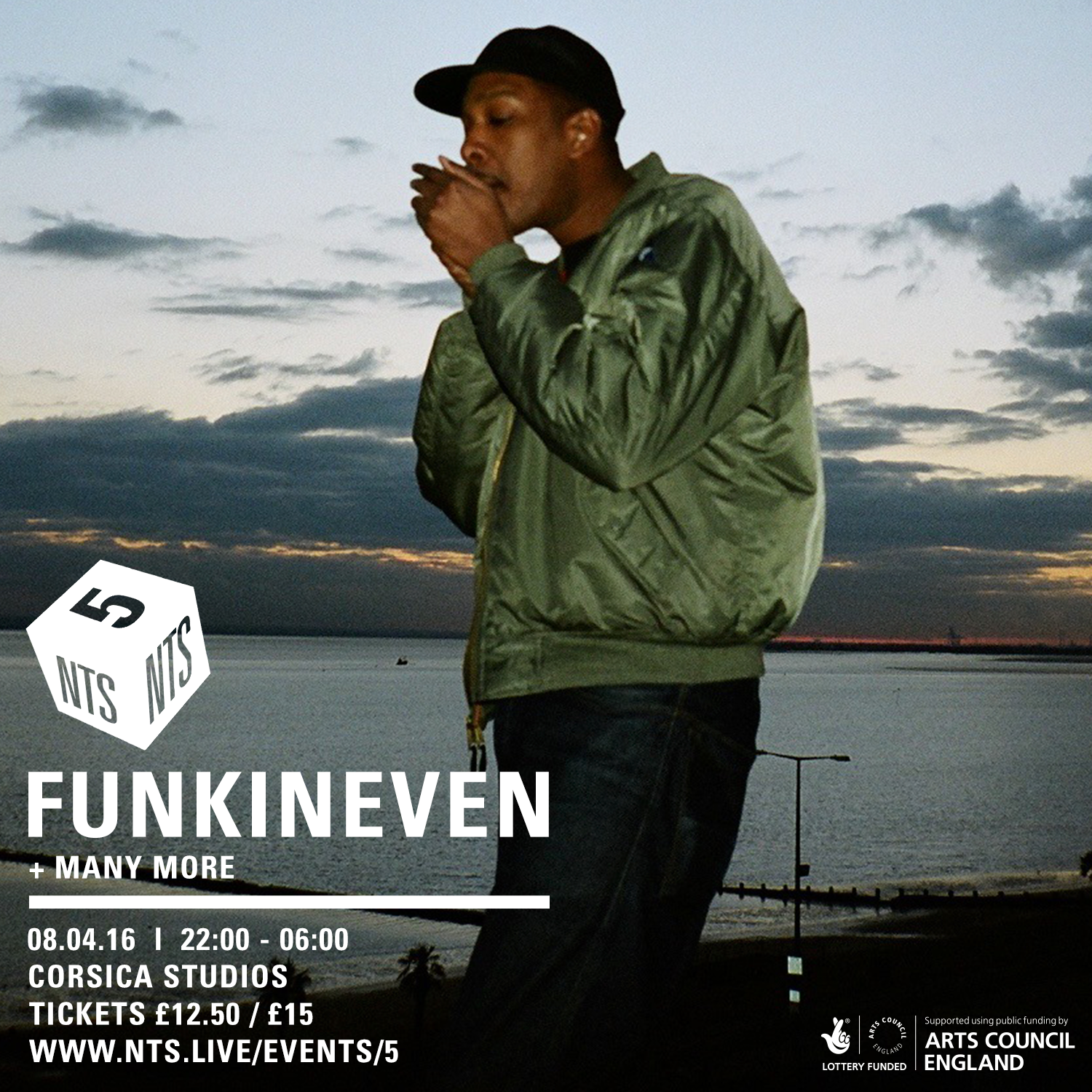 We asked Funkineven a thing or two before he plays our birthday party at Corsica Studios...
You've been with us since damn near the beginning... How come you're still here 5 years on, are you mad?
Defo doesn't feel like five years, seems like two - damn, time goes quick... Come on, I've been NTS fam from the very beginning and even before, I remember when it was just an idea in the brain... It's so good to see where it is now.
What's been your favourite NTS moment so far?
Hmmm... I guess the show with Yasiin Bey & Lord Tusk was something special - to have his daughter singing on top of my instrumentals was so sick, but there's been a few special moments - and more to come...
Who are you most excited to be playing with at Corsica?
Defo Shamos from Apron, can't wait to check out his selections!
What's coming up for the Apron gang over the next few months?
Nuff stuff! We got three new Apron artists to release within a few months, new Brassfoot - Realms EP drops March 29th, then a debut album from myself, and we just launched Apron Clothing. A busy 2016...