NTS is 5: Neverland Clan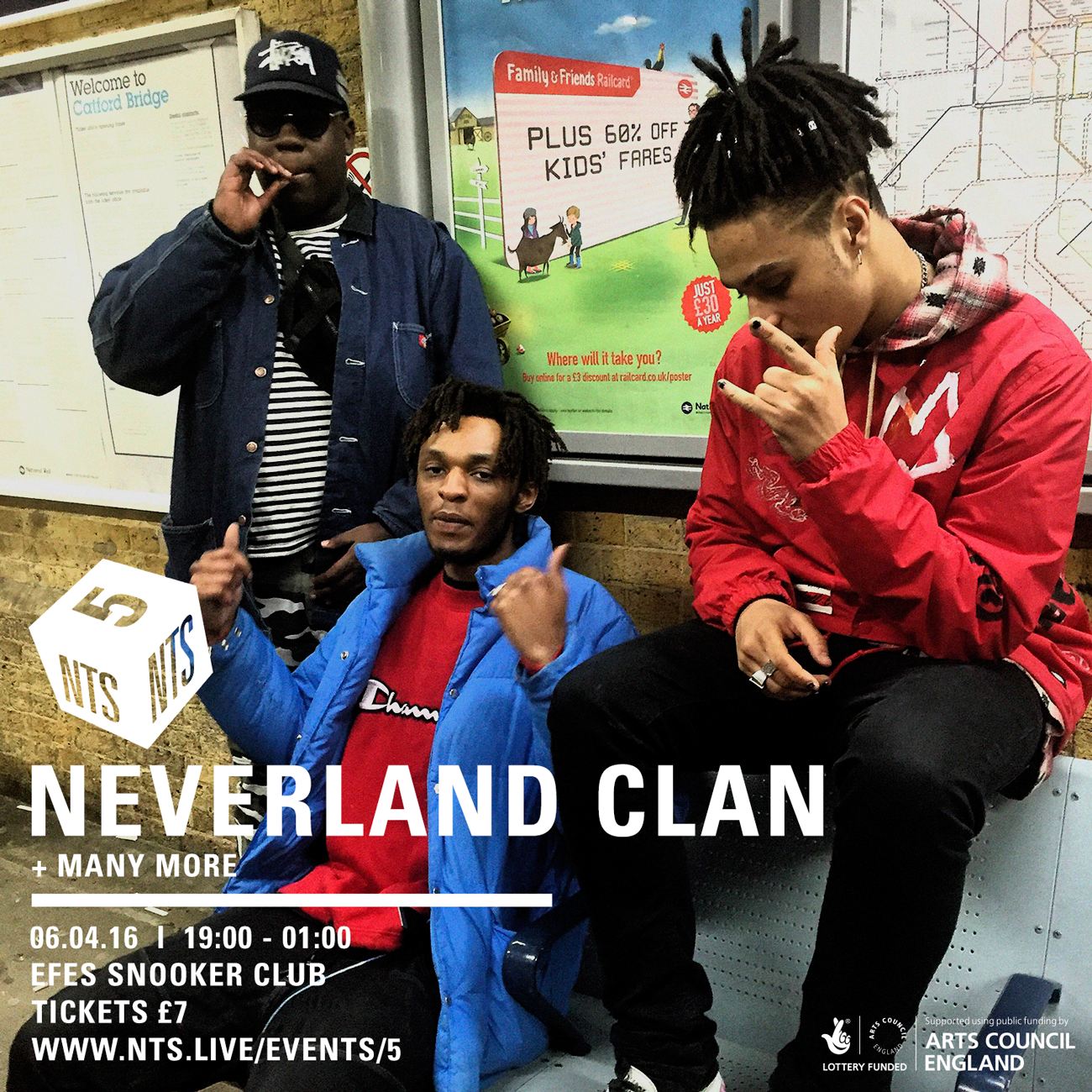 We asked the Neverland Clan gang a couple things ahead of their show for our birthday, at Efes snooker club on Wednesday 5th April...
What's Neverland Clan gonna bring to the Birthday festivities?
Above 40% vol. alcohol and a pocket full of roofies.

When did you last end up in Efes, and what was that like?
When we had an 80's Americana style brawl (cues included) over a £5 game of snooker that went wrong with some E3 pool shark.

What's in store for the rest of the year?
Consumable products, ultimately set up for profit within a capitalist system.
You've been on NTS a couple times - how've you found hopping on air, are you into the radio thing?
It's cute, plus we love listening to our own voices back after, it helps us sleep.
And what music have you been digging lately?
The Underground! Get it? Dig? Underground? Nvm....
You can still buy tickets to see Neverland Clan perform alongside Playboi Carti, Lafawndah, Mack and friends, Martelo, Organ Tapes (and some very special guests) from ResidentAdvisor.
Also still on sale is our warehouse show with Skinny Girl Diet, Shopping, Spectres, Henge, Thought Forms and WAW, as well as Babyfather at Autumn St Studios, and our send-off at Corsica Studios with Funkineven, Eclair Fifi, Hieroglyphic Being, Bill Kouligas and many more.