NTS is 5: Spectres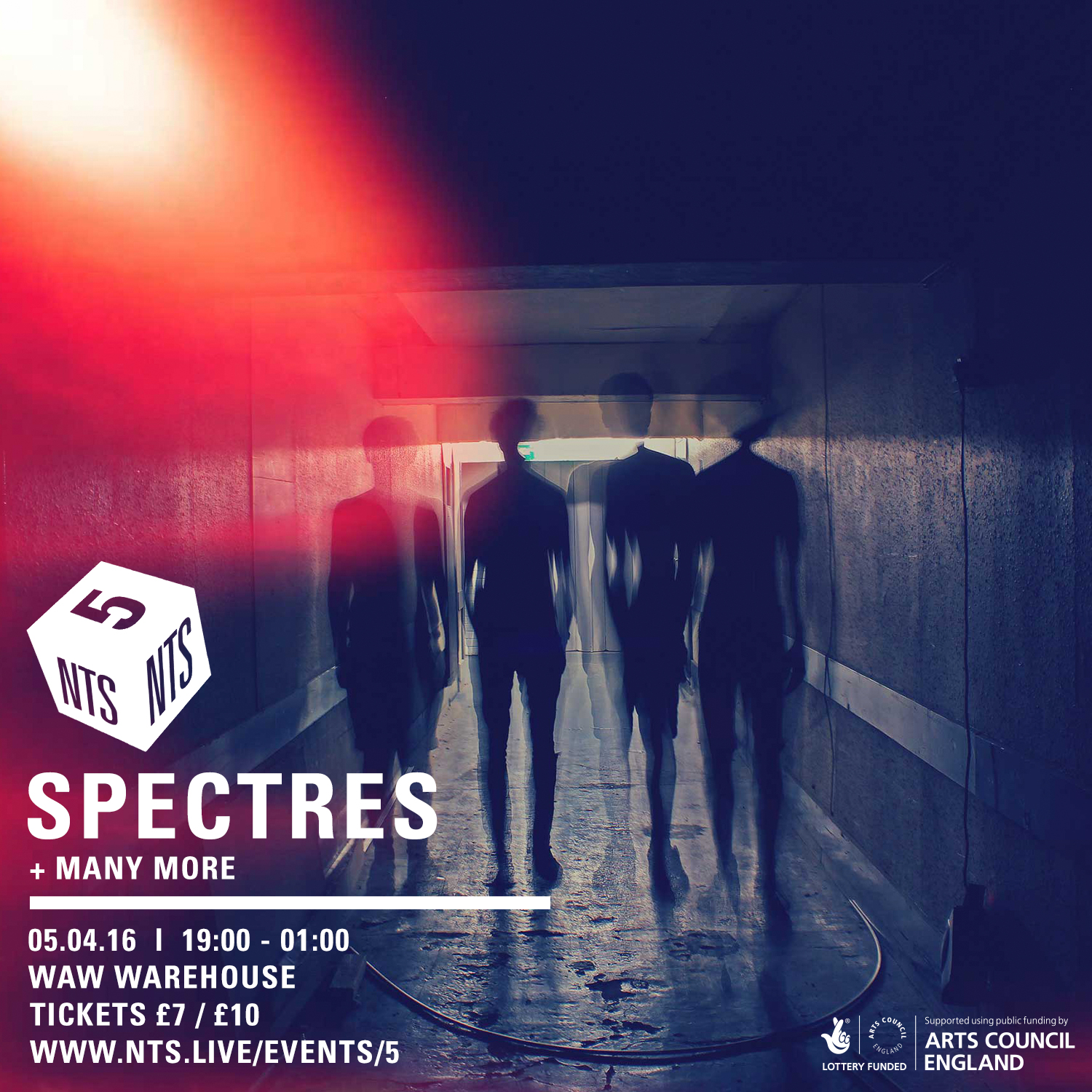 We spoke to Spectres ahead of their performance for us on Tuesday 5th April at WAW Warehouse in Hackney Wick.
Your show at our birthday is BYOB... What would you recommend punters bring to enjoy your set — could you give us a Spectres wine-pairing?
Buckfast, naturally.
What's grinding your gears at the moment?
Apathy, inertia and Royal Blood's new riff.
What can we expect from Spectres in the rest of 2016?
A two night residency at the Waiting Room in a few weeks, the recording of our second album and then trying to find out what the next Bond movie will be called, so we can prepare to change our name to that.
Which bands have you been listening to at home?
A friend sent me 'Seven Songs' by 23 Skidoo the other day and I have been listening to that album a lot since; had never heard of them before so a real treat. The new Klein record has been on repeat also.
Spectres' show alongside Skinny Girl Diet, Shopping, Henge, Thought Forms and WAW is unfortunately sold out. However, still on sale is our show at Efes with Playboi Carti, Lafawndah, Neverland Clan and more, as well as Babyfather at Autumn St Studios, and our send-off at Corsica Studios with Funkineven, Eclair Fifi, Hieroglyphic Being, Bill Kouligas and many more.