British Library Sound Archive: At The Water's Edge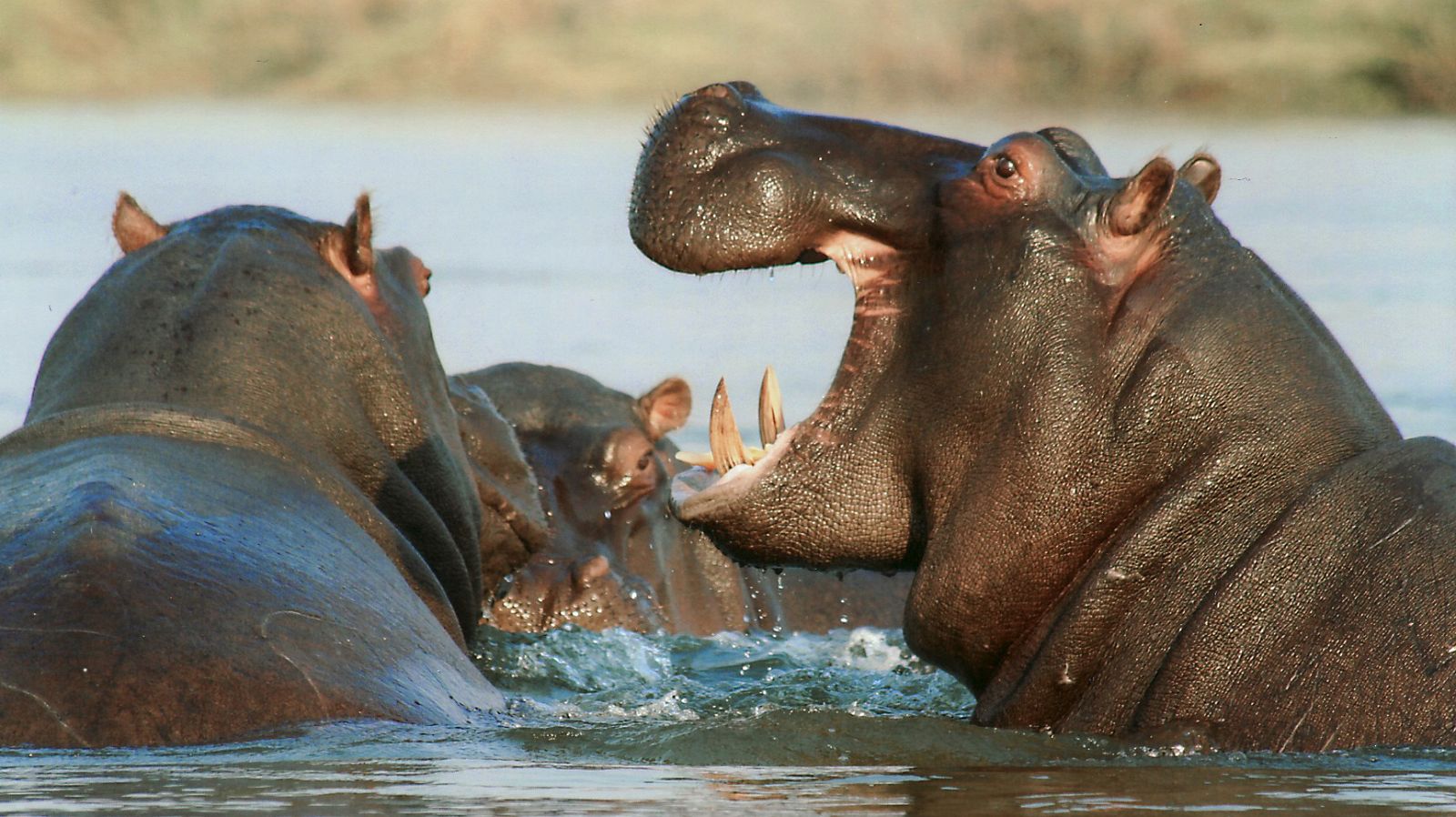 Selection and mix by Cheryl Tipp, Curator of Wildlife and Environmental Sounds
Spend 60 minutes at the water's edge with this selection of wildlife and environmental field recordings from the British Library Sound Archive. From wallowing hippos in a Zambian river to seabirds sheltering in a Shetland cove, this mix focuses on animals that make their homes alongside bodies of water.
These examples have been drawn from the library's extensive collection of over 250,000 recordings that cover all sound-producing animals and habitats from all zoogeographical regions. Many of these recordings are being digitised as part of Unlocking our Sound Heritage, a major preservation and access project supported by a £9.5 m National Lottery grant. The funding will enable the formation of the first ever national network of ten sound preservation centres which will come together with the British Library to save almost half a million rare and unique recordings that are threatened by physical degradation or stored on formats that can no longer be played. Unlocking our Sound Heritage forms part of a core British Library programme, Save Our Sounds, which pledges to preserve the nation's sound heritage.
Many thanks go to all the recordists for agreeing to have their recordings shared on NTS.
Track 1 – 00:00:00 [British Library collection WA 01/49 reference number 101872]
Lowland heath with stream, recorded by Phil Riddett in East Sussex, England on 6 May 2001
Our mix begins with the gentle flow of water running through heathland in the East Sussex countryside. The songs and calls of nearby birds, including a Eurasian Blackbird (Turdus merula), European Robin (Erithacus rubecula), Common Cuckoo (Cuculus canorus), Carrion Crow (Corvus corone) and Common Pheasant (Phasianus colchicus), compliment the sound of the stream to create a tranquil soundscape. This recording was made in Ashdown Forest, a former medieval hunting ground and the setting for A.A. Milne's classic Winnie-the-Pooh stories.
Track 2 – 00:04:09 [British Library collection WA 02/42 reference number 90986, excerpt]
Evening by Lake Siemianówka, recorded by Ian Christopher Todd in southeastern Poland on 3 May 2001
The rapid chattering of European Tree Frogs (Hyla arborea) and the haunting calls of Fire-bellied Toads (Bombina bombina) dominate this lakeside ambience. Amphibians aren't the only voices drifting over the water though; the distant booming of a secretive Bittern (Botaurus stellaris) and the 'dripping tap' call of a Spotted Crake (Porzana porzana) can also be heard.
Track 3 – 00:06:55 [British Library collection 12/018 reference number 201315, excerpt]
A summer night in a Shetland cove, recorded by Ian Christopher Todd on the Shetland Islands, Scotland on 11 June 2004
Northern Fulmars (Fulmarus glacialis) first began breeding on the Shetland Islands towards the end of the 19th century. Since then, these gull-like seabirds have spread to cliff faces around the British coastline. In this recording, the cackling calls of fulmars at the nest are joined by the lapping action of the North Sea and the gruff, barking calls of a nearby Great Black-backed Gull (Larus marinus).
Track 4 – 00:10:41 [British Library collection 09/007 reference number 110492, excerpt]
Zambian riverside with hippos, recorded by Tony Baylis in Kafue National Park, Zambia on 18 October 1994
Covering over 22,000 km², Kafue National Park is the oldest and largest of Zambia's national parks. This peaceful recording, made along the banks of the Kafue River, includes a variety of rumbles, snorts and trumpets from a group of hippos (Hippopotamus amphibious) wallowing in the shallows.
Track 5 – 00:16:26 [British Library collection 07/017 reference number 129838]
Marsh Warbler singing in the predawn, recorded by Ian Christopher Todd in Bükk Hills, Hungary on 17 May 2005
The Marsh Warbler (Acrocephalus palustris) is best known for its remarkable ability to imitate the songs and calls of other species. Its spirited song can contain, on average, imitations of over 70 different species encountered in both its Eurasian breeding grounds and the densely-vegetated areas of southeastern Africa where it spends the winter months. The male in this recording is in fine voice, producing a rich, varied song that takes centre stage in this nocturnal atmosphere.
Track 6 – 00:21:18 [British Library collection 05/48 reference number 125170, excerpt]
High pasture bells, recorded by Nigel Tucker in Picos de Europa National Park, Spain during June 1997
The metallic tinkling of cow bells fills the air of this mountain pasture in northern Spain. High above, the flight song of a displaying Water Pipit (Anthus spinoletta) can be heard. Its name suggests that water must be nearby; if you listen closely, the steady flow of a stream emerges from the distance.
Track 7 – 00:26:10 [British Library collection 07/32 reference number 147220, excerpt]
Gentle waves on shingle and sand, recorded by Richard Beard on the Isle of Wight, England on 27 June 2006
This recording of gentle waves washing onto a shingle beach is full of movement. The ebb and flow of the tide creates an enticing crackle as seawater moves over and between the shingle stones below. The stillness of the air, which is rare for a coastal recording, allows the beauty of this sonic seascape to be fully appreciated.
Track 8 – 00:30:10 [British Library collection 06/34 reference number 127399]
European Shag alarm calls at nest, recorded by Simon Elliott on the Farne Islands, England on 17 May 2004
The European Shag (Phalacrocorax aristotelis) can be found along the rocky coasts of the British Isles, where its black plumage, thin beak and upright bearing make it an easy bird to spot. Though often silent, shags become more vocal at the nest, producing a series of grunts and clicks that are reminiscent of a creaking gate. The shags in this recording are joined by the clamour of distant seabirds and the faint roar of surf.
Track 9 – 00:33:25 [British Library collection 13/015 reference number 212536]
Rock pool on Bantham beach, recorded by Peter Toll in Devon, England on 24 May 2012
Life in a rock pool is not for the faint-hearted. These miniature ecosystems, found in the intertidal zone, have evolved to endure extreme condition fluctuations caused by the daily movements of the tide. From full submersion to being left high and dry for hours at a time, the inhabitants of this changeable environment need to be resilient in order to survive. As with other marine gastropods, the Common Limpet (Patella vulgata) has mastered the art of rock pool life. This underwater recording features the rasping sound of these conical molluscs feeding on algae attached to the rocky surface.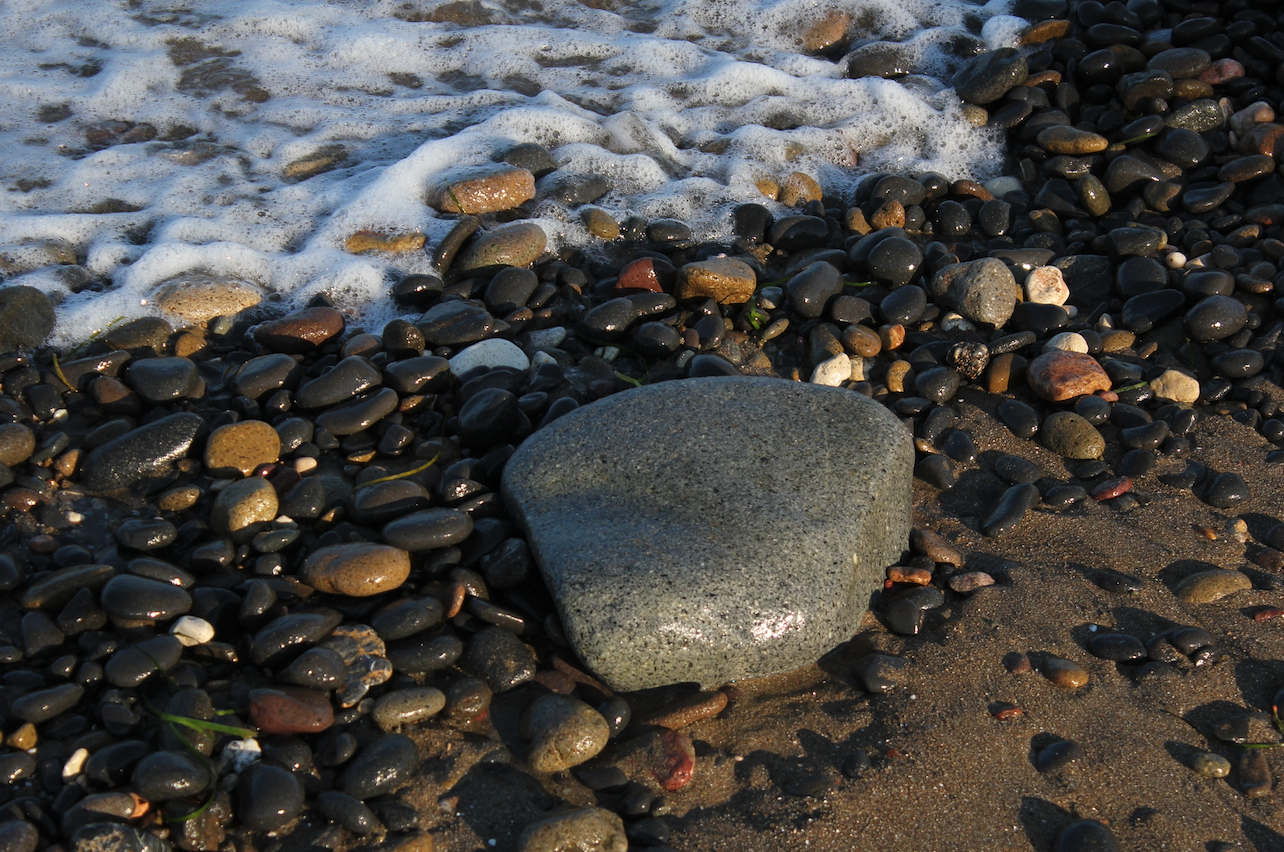 Track 10 – 00:35:08 [British Library collection 13/004 reference number 210076, excerpt]
Raindrops falling from trees into lake, recorded by Simon Elliott in Northumberland, England on 2 January 2013
This recording, made during the first week of 2013, features the delicate patter of raindrops dripping from leaves into a still lake below. The soothing atmosphere is occasionally broken by the sharp calls of geese and swans as well as some enthusiastic whistling from nearby Wigeon.
Track 11 – 00:38:54 [British Library collection 09/025 reference number 111517, excerpt]
Dehesa lake morning, recorded by Phil Riddett in Monfragüe Natural Park, Spain on 14 May 2009
Though the dawn chorus has passed its peak, the air is still full of birdsong. The rapid jumble of notes from a Chaffinch (Fringilla coelebs) and the fluty warble of a Golden Oriole (Oriolus oriolus) are joined by the purrs of a Turtle Dove (Streptopelia turtur) and the rhythmic calls of a Common Cuckoo (Cuculus canorus). The tranquillity of the lake is sometimes broken by the agitated splashes of fish moving below the surface.
Track 12 – 00:42:50 [British Library collection 05/48 reference number 125626, excerpt]
African Buffalo moving through the reeds, recorded by Nigel Tucker at Imire Safari Ranch, Zimbabwe during September 1998
This recording follows a small herd of African Buffalo (Syncerus caffer) as they pick their way through the shallow waters of the river margin in search of food. The rustle of vegetation is accompanied by the sounds of sloshing water and squelching mud as the party continues its search.
Track 13 – 00:47:30 [British Library collection 11/017 reference number 182827]
A nocturnal soundscape from the irrigation ditches, recorded by Ian Christopher Todd in Muğla Province, Turkey on 19 July 2010
The sun has set but the paddyfields along the Dalyan River are still bursting with life. The constant buzz of stridulating insects is accompanied by the squeaking calls of male frogs busily defending their territories while trying to attract a mate.
Track 14 – 00:50:39 [British Library collection 12/017 reference number 211641, excerpt]
Riverside atmosphere with Laughing Kookaburras, recorded by Vicki Powys in New South Wales, Australia on 2 January 2011
Our last stop is along the banks of the Coco Creek at dawn. The carolling song of Australian Magpies (Gymnorhina tibicen) and energetic outbursts from a Rufous Whistler (Pachycephala rufiventris) are soon joined by raucous cackling from a group of Laughing Kookaburras (Dacelo novaeguineae). The faint trickle of water can be heard during lulls in the morning birdsong.