NTS IS 5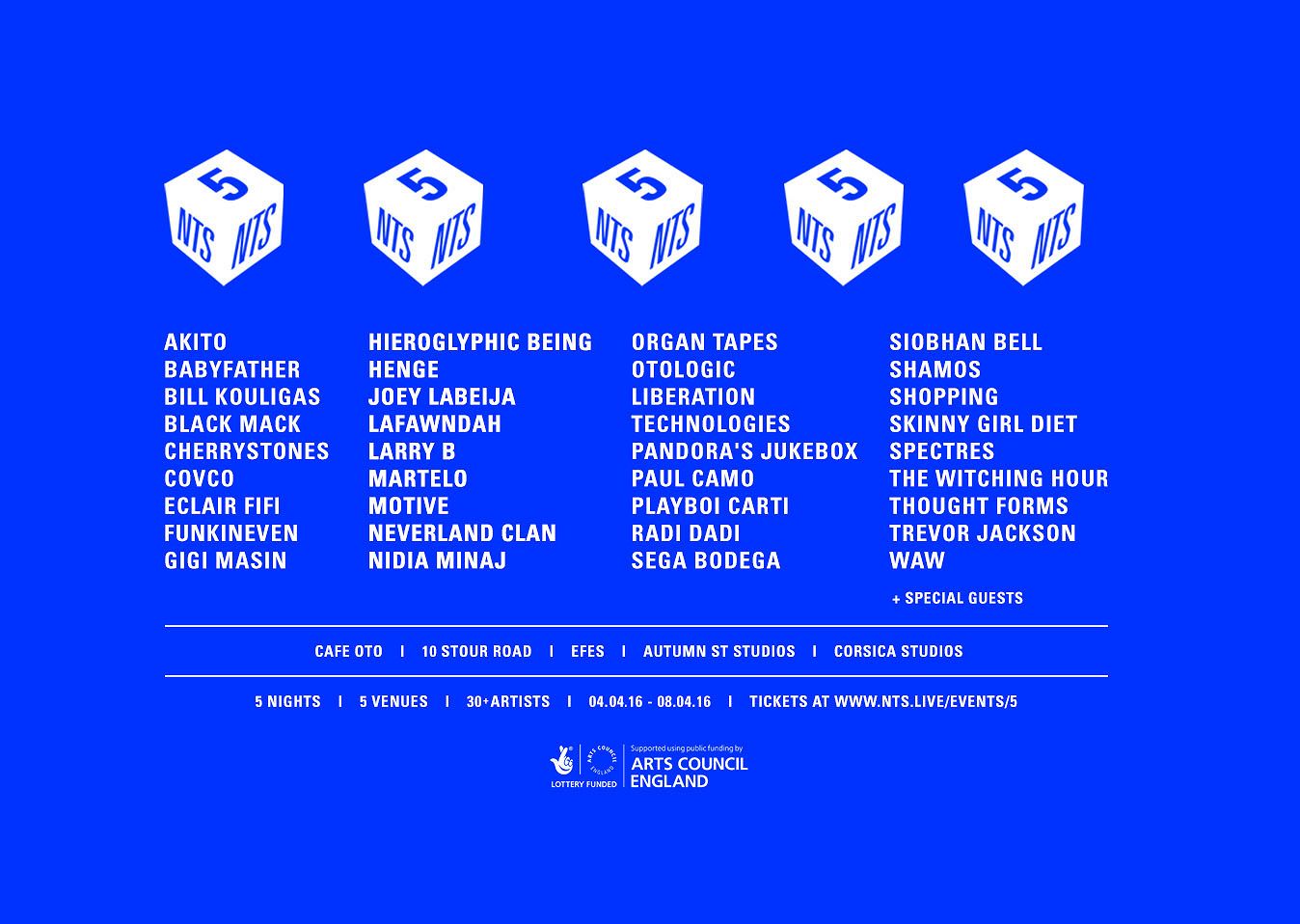 5 NIGHTS. 5 VENUES. 30+ ARTISTS.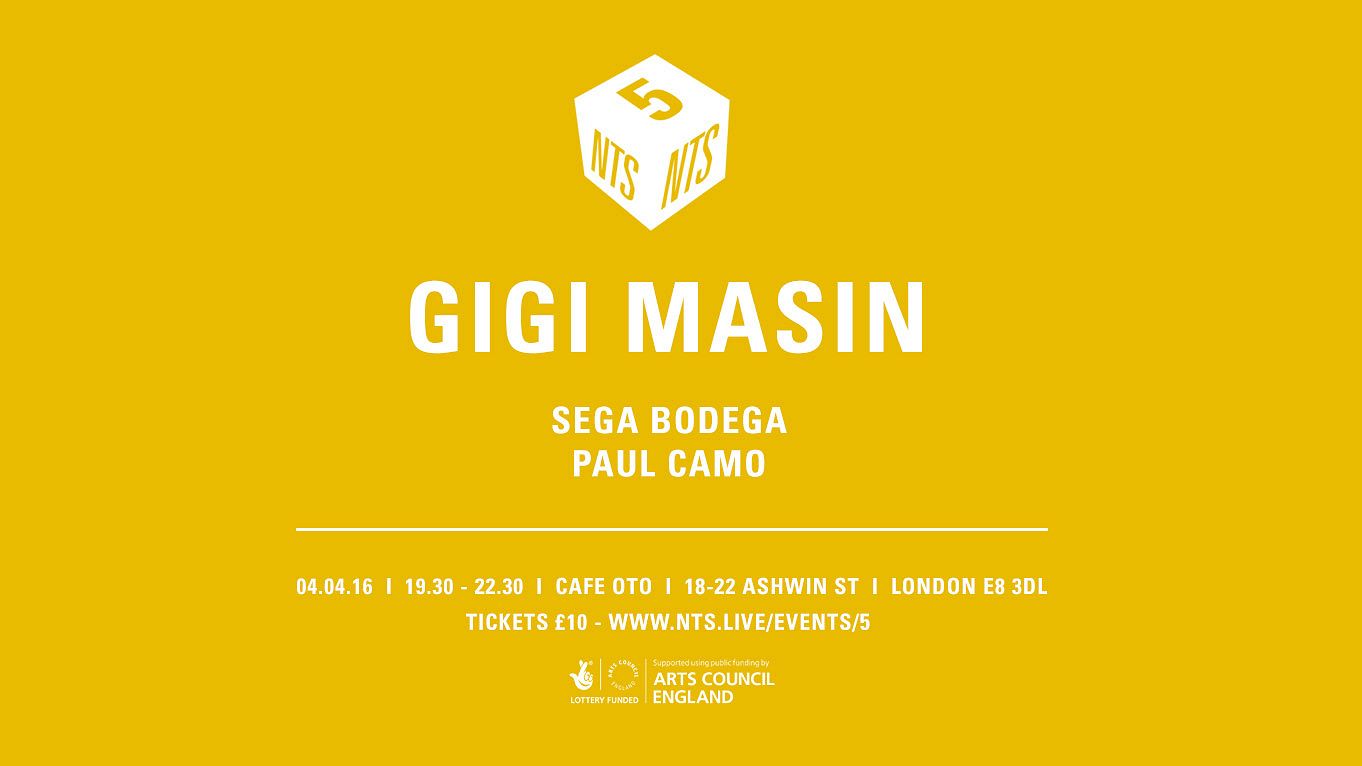 NTS IS FIVE begins with an intimate performance from cult ambient electronic musician Gigi Masin at Cafe Oto. He'll be supported by NTS hosts Paul Camo and Sega Bodega, playing special cinematic sets.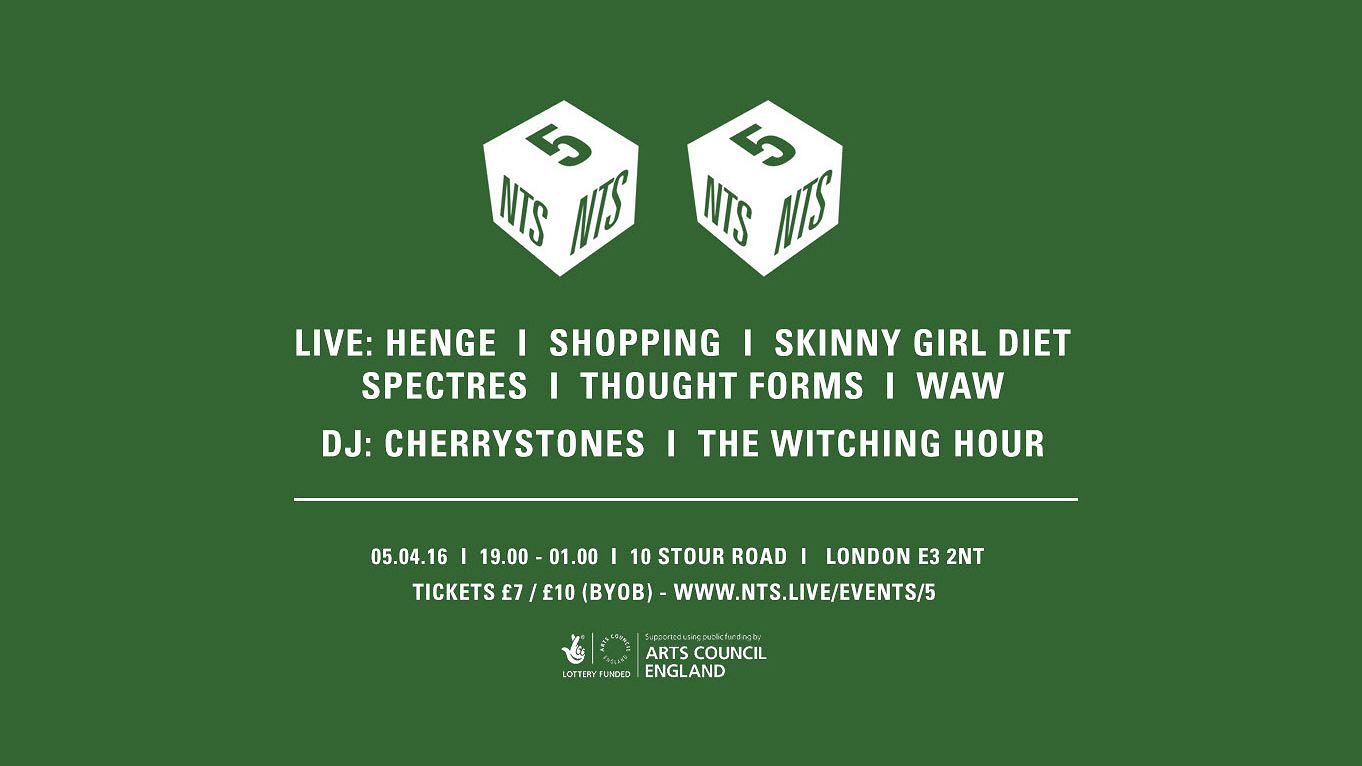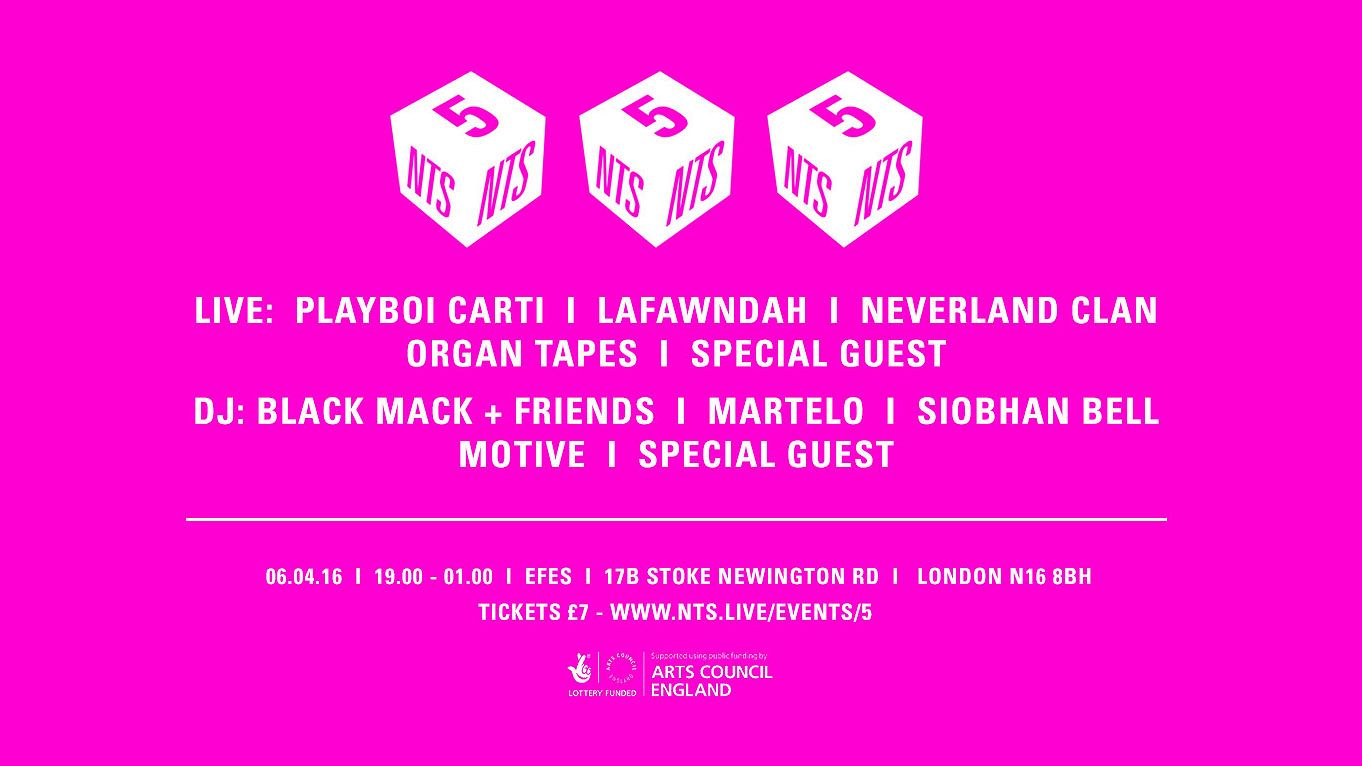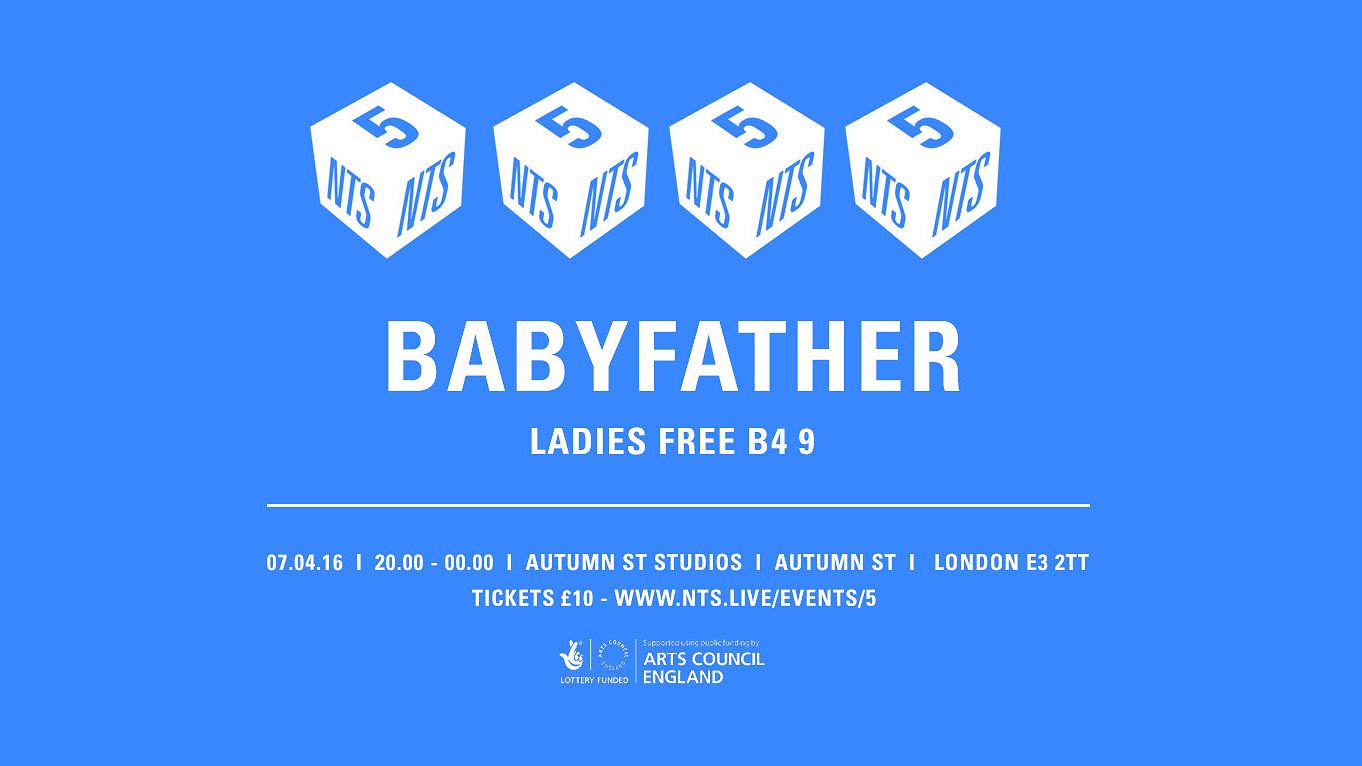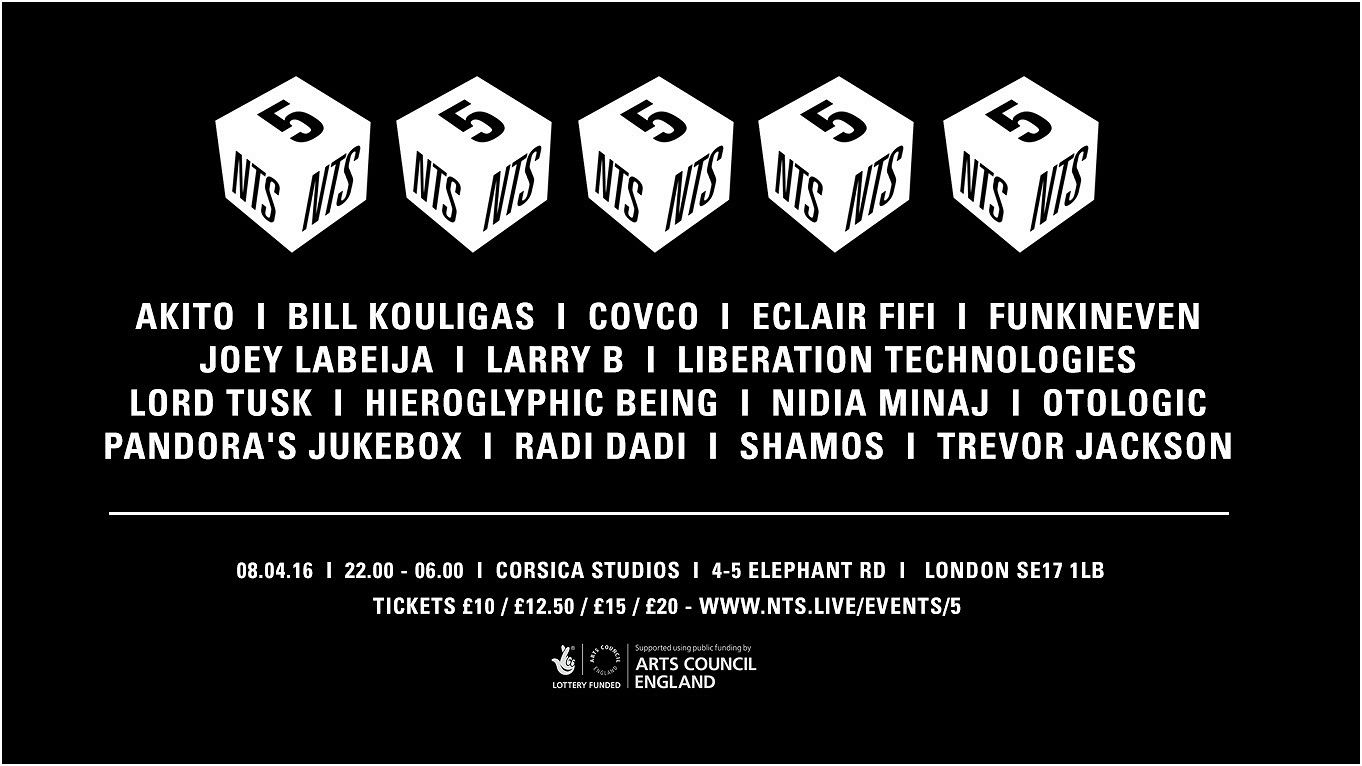 Three rooms at Corsica to close the week, with DJ sets from NTS residents and family. Room 1: Funkineven, Shamos, Otologic and Liberation Technologies.

Room 2: Bill Kouligas (PAN), Hieroglyphic Being, Pandora's Jukebox, Lord Tusk and Trevor Jackson.
Room 3: Eclair Fifi, Joey LaBeija, Nidia Minaj, Covco, Akito, Larry B and Radi Dadi.