Bradley Zero and Shanti Celeste live from 311 Oxford Street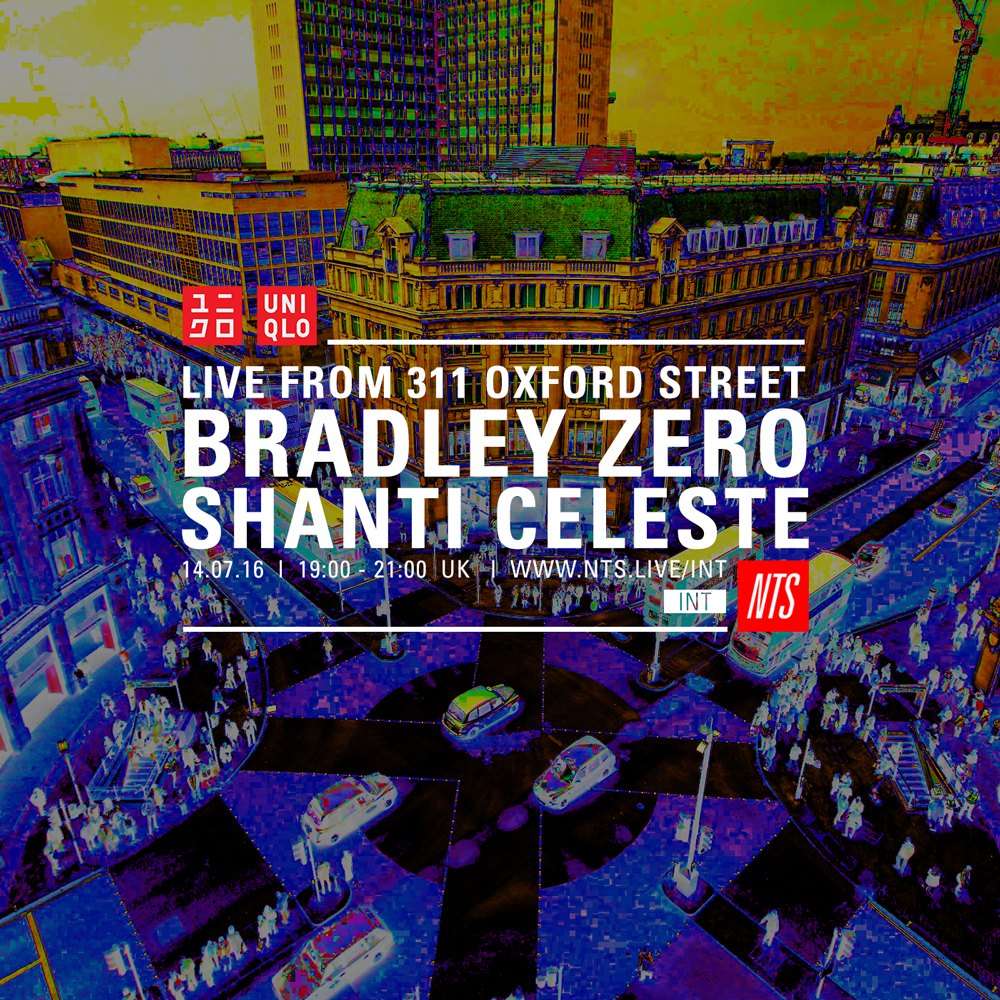 We're throwing a party on the Uniqlo 311 Oxford Street rooftop, 7-9pm this Thursday.

Free drinks and a big soundsystem: on the bill is Rhythm Section founder, Bradley Zero, bringing open-minded dance music from across the globe. You can also expect a sunshine selection from Bristol-via-Berlin mainstay Shanti Celeste, regardless of the weather...

The event is free, but tickets are allocated on a first come first served basis - register your interest in attending here. Confirmation e-mails will 311 be with you by Thursday morning, and make sure you arrive early!

If you can't make it down, the evening will be streamed live on our INT stream at www.nts.live/int, and attend/share the event on our Facebook.