Feeling Terrible Live: Kraus, Sam Gendel & Special Guest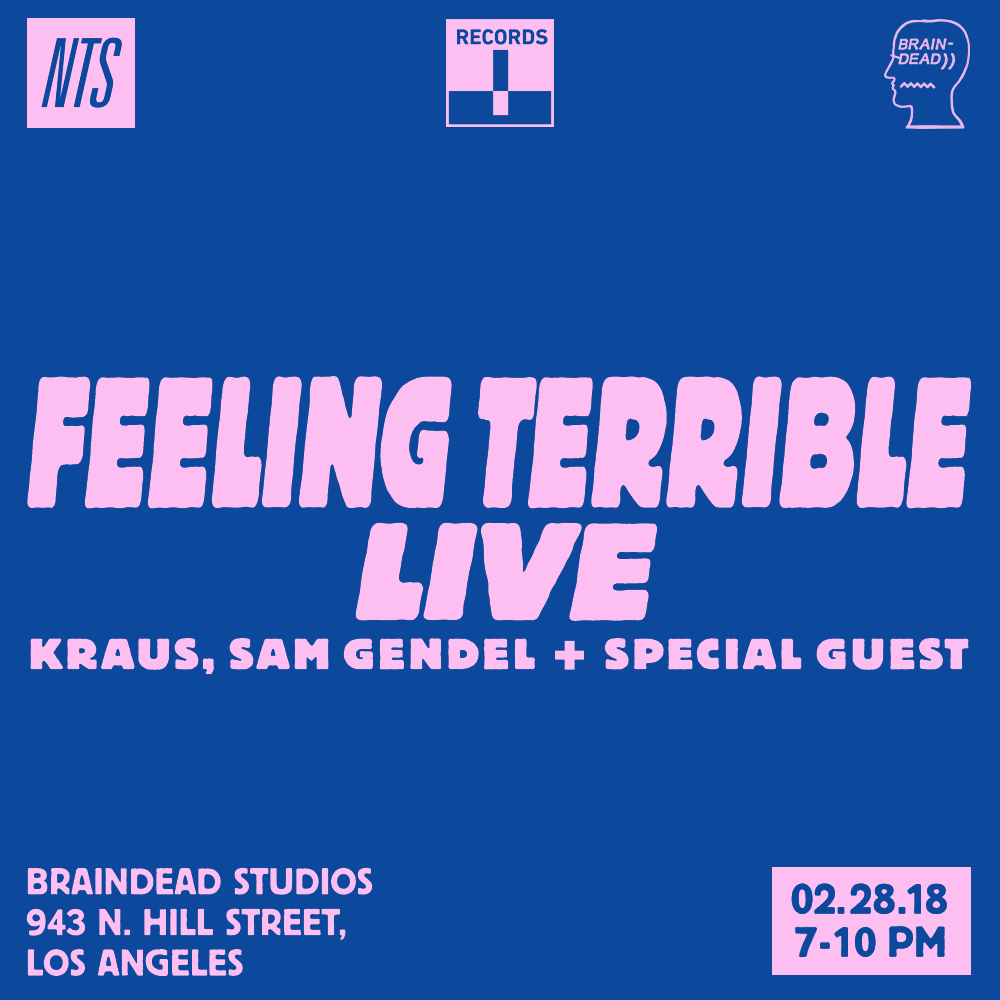 NTS returns to Braindead Studios for Feeling Terrible Live - a showcase of the Terrible Records family featuring live performances from Kraus, Sam Gendel and a special guest.
Kraus is the solo project of Will Kraus, a one man band blending shoegaze with ambient drone, who re-released his debut LP End Tomorrow on Terrible Records last year. His star sign is Aries.
Sam Gendel is a singer-songwriter and saxophonist who makes jazz-inflected and psychedelic folk, with his 4444 LP released on Terrible Records last November. His star sign is Capricorn.
Catch them performing live at Braindead Studios on 28th February from 7-10pm. This event is free entry, simply RSVP below: