Carhartt WIP x NTS Radio: Milan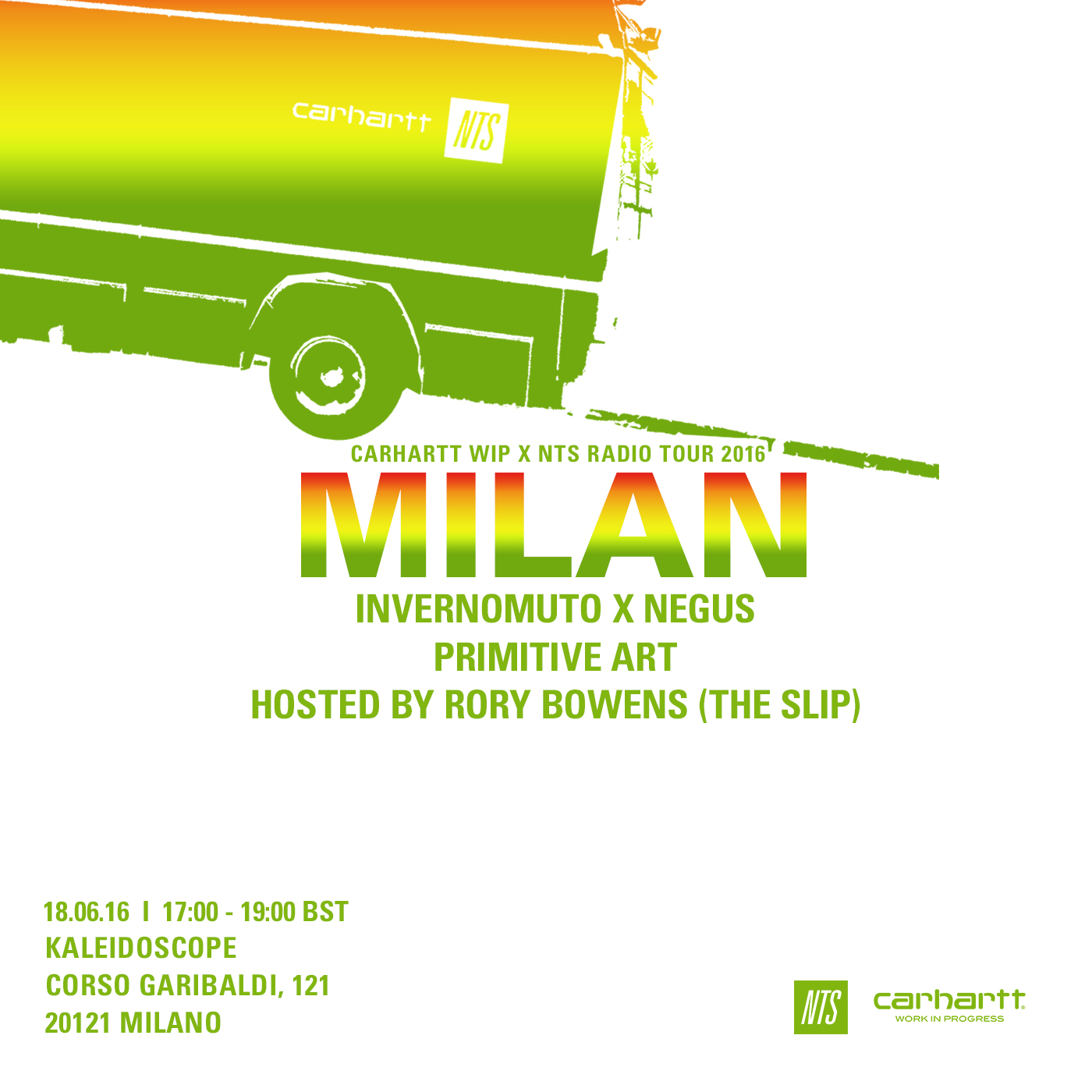 18th June sees the third stop on the Carhartt WIP radio tour, stopping by Kaleidoscope in Milan. Rory Bowens, a.k.a The Slip will host music by both Invernomuto x Negus and Primitive Art.
This all takes place at Kaleidoscope in Milan, and if you'd like to attend send your full name to ntsmilano@slamjam.com for full details and list confirmation. As ever, if you can't make it down tune in on our INT stream, 17:00-19:00 BST / 18:00-20:00 CET.