Carhartt WIP x NTS Radio Tour: Florence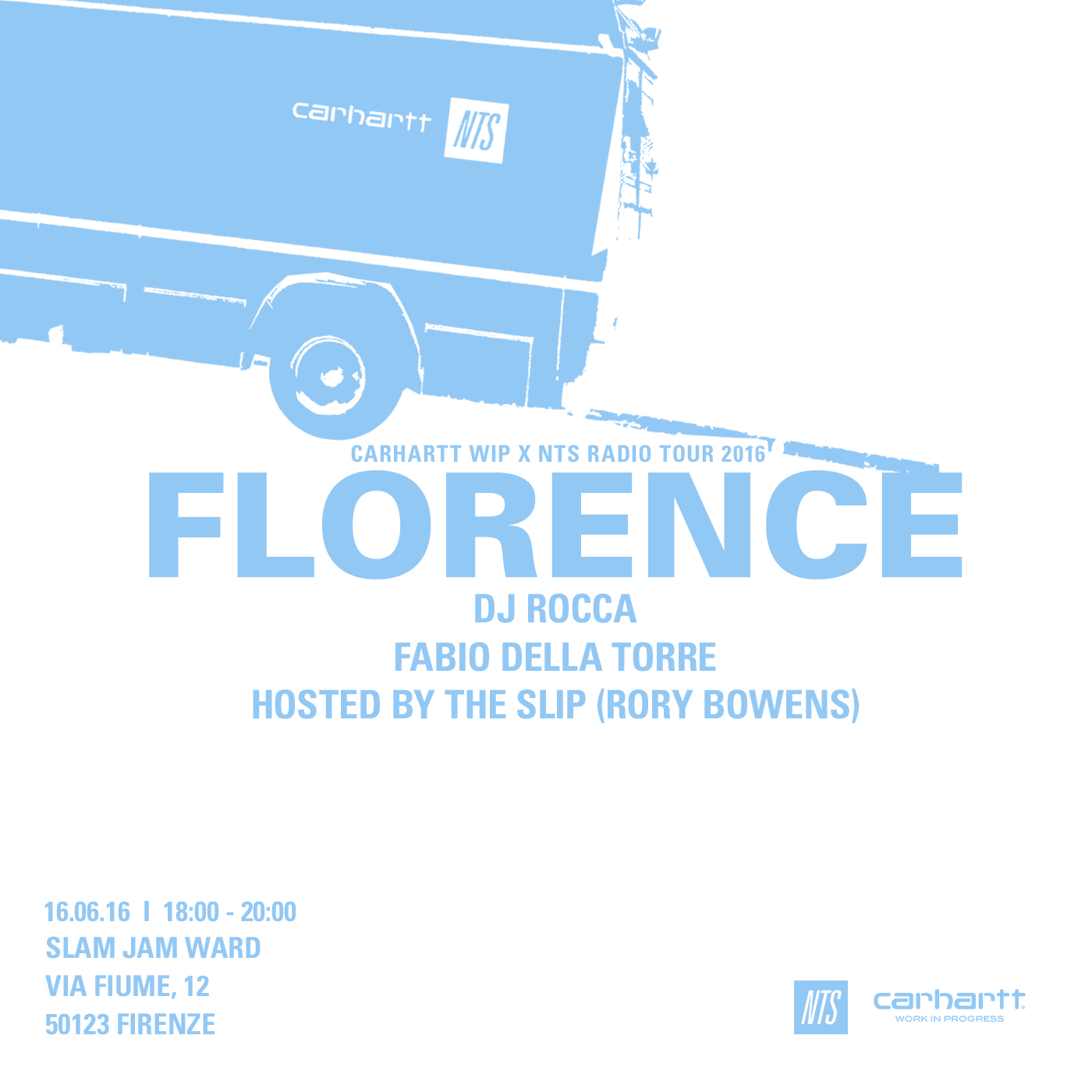 We're teaming up with Carhartt WIP for a two hour show in Florence's Slam Jam Ward, 16th July. Music from Maffia Soundsystem head, DJ Rocca and Bosconi Records founder, Fabio Della Torre... hosted by The Slip (Rory Bowens).
Tune in live on our INT stream from 18:00-20:00 BST / 19:00-21:00 CET, or come on down for a dance - just e-mail your first and second names to ntsfirenze@slamjam.com for list confirmation and details.