NTS Halloween Double Bill: Perfect Blue & Der Fan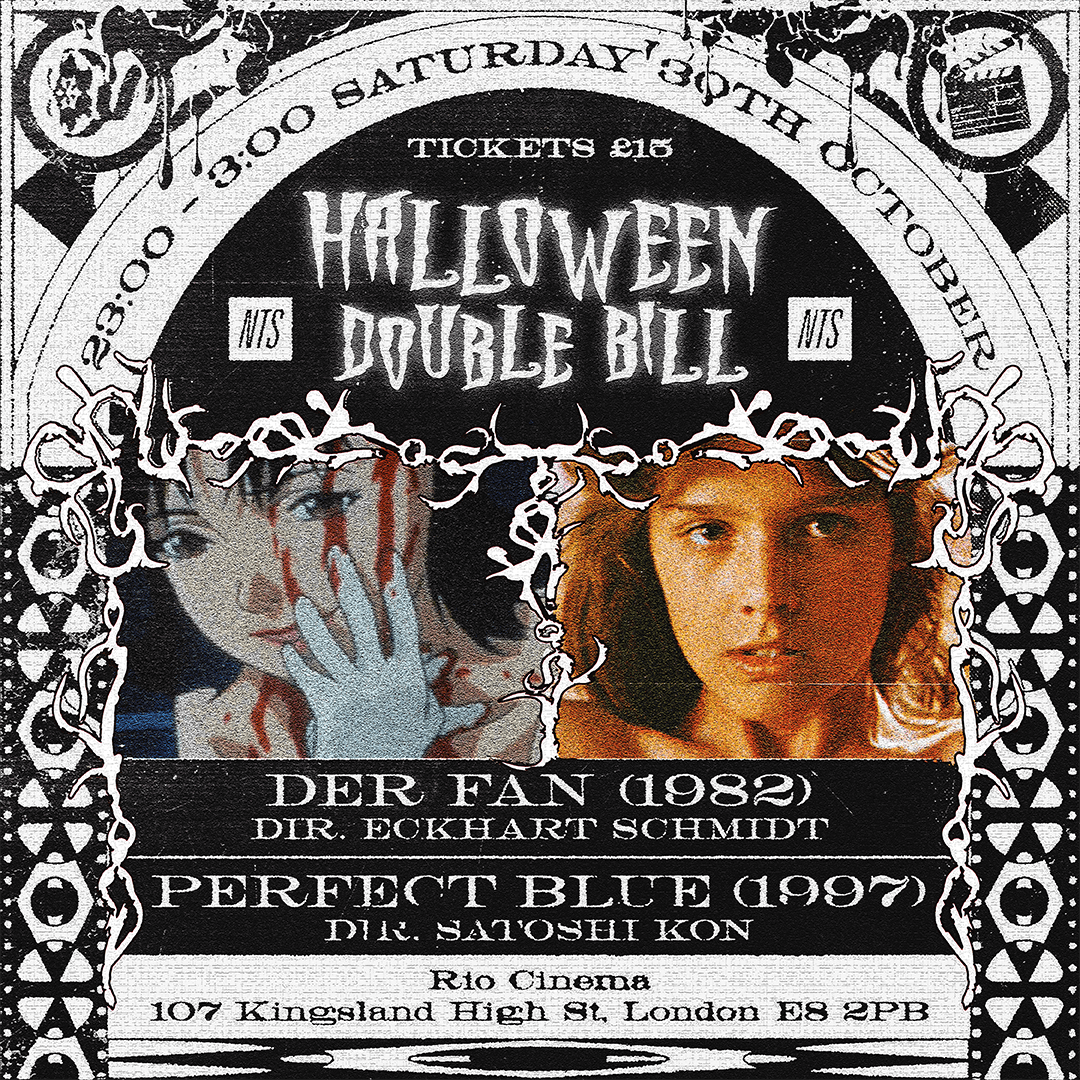 NTS presents a double bill of two iconic films on what happens when music obsession goes a little too far - Perfect Blue (1997) from surrealist auteur Satoshi Kon, and Der Fan (1982) by Germany's Eckhart Schmidt.
Perfect Blue, an anime masterwork by Satoshi Kon, follows pop star Mima Kirigoe, who retires from music to follow her dream of an acting career. But coinciding with a string of gruesome murders, she falls prey to a bout of stalking... Mima starts to lose her grip on the real world, as director Satoshi Kon explores the amorphous boundary between reality and fiction...
After a 15 minute intermission, we move from anime to arthouse, for Eckhart Schmidt's thriller Der Fan, which explores what happens when a passion for music captures your heart and takes over your entire life. Soundtracked by a stellar selection of dark wave, synth pop, and industrial.

Tickets available via Rio Cinema: BUY NOW
Drinks in the foyer from 11:00pm, with the first film starting at 11:30pm.
NTS Supporters get 20% off the ticket price.