Life After Death Festival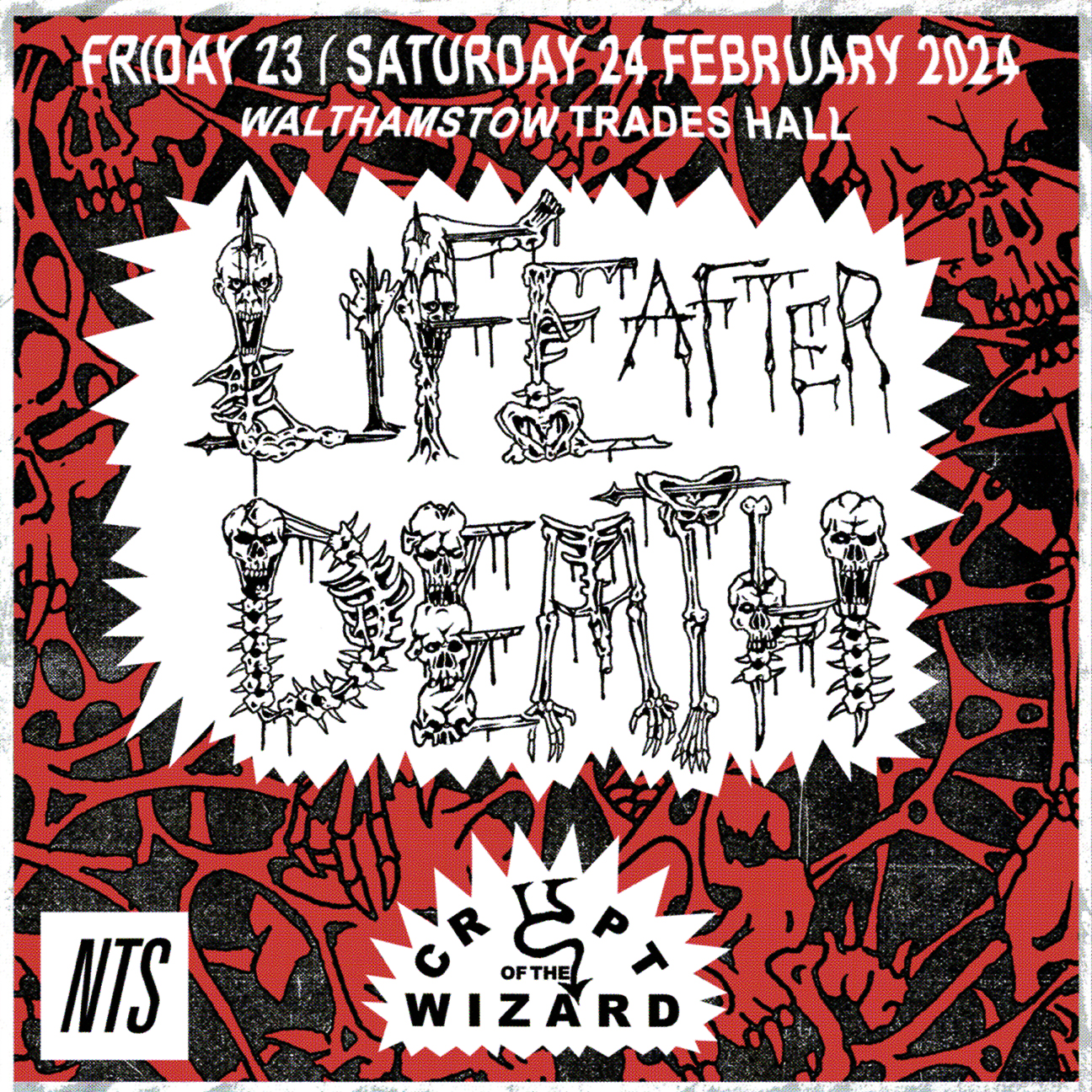 Crypt of the Wizard in association with NTS presen'th Life After Death - a ritual gathering for true heads and metalheads alike. Two days of underground sounds from metal's frayed fringes celebrating only the most unholy and unhinged.
Broder ♰ Eseinhand ♰ Fanebærer ♰ Gabestok ♰ Iron Griffin ♰ Nuit Noire ♰ Parasite Dreams ♰ Parish ♰ Peace Vaults ♰ Riders of Rohan ♰ Shit and Shine ♰ Vacuous ♰ & many more TBA
🎟️ Tickets available via DICE
📍 Walthamstow Trades Hall, 61-63 Tower Hamlets Rd, London E17 4RQ
Full lineup and schedule to be announced at at later date. There will be merchants, food stalls, films, and more available on-site.
Please email any questions regarding disability access to support@ntslive.co.uk.