Live from Jakarta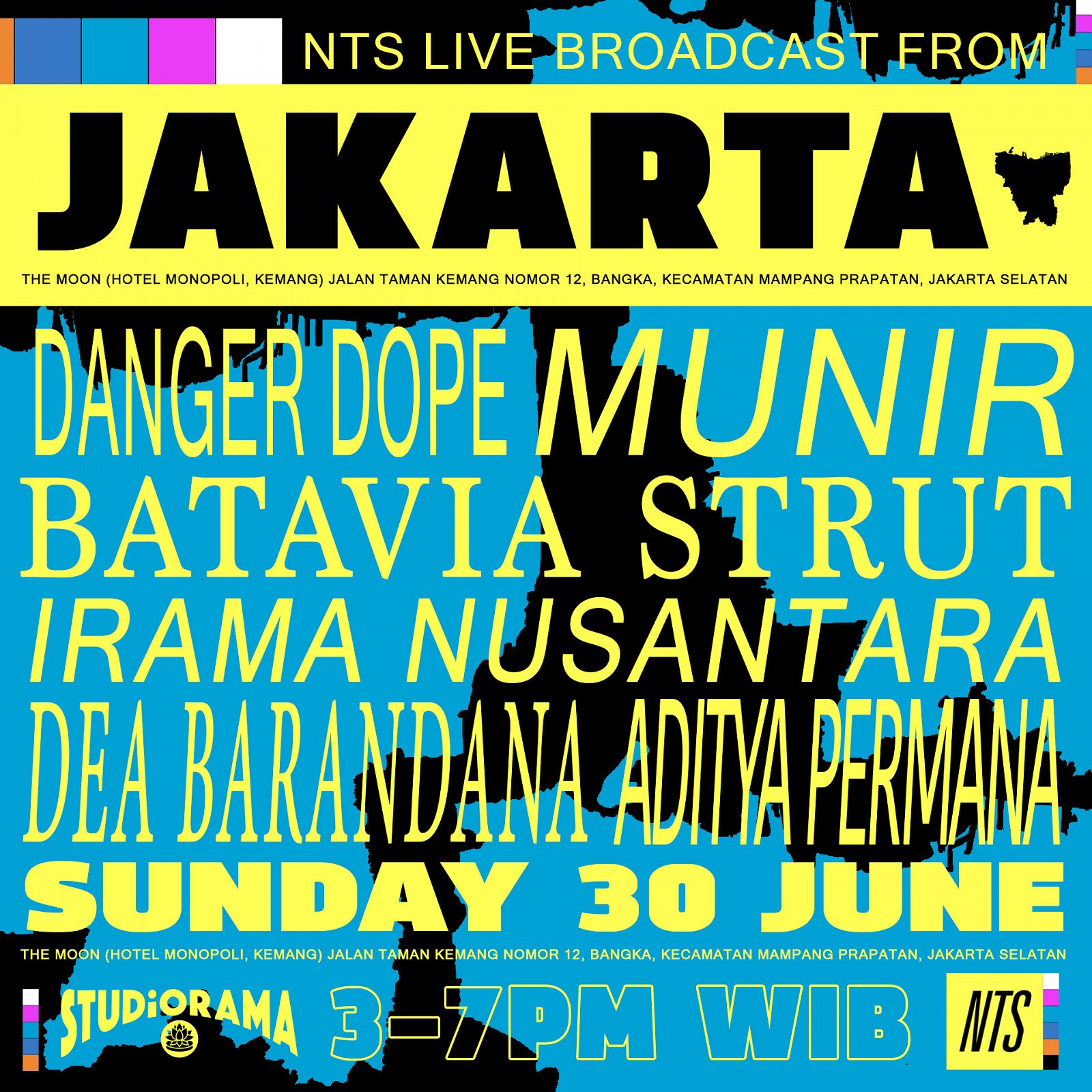 Broadcasting live from Jakarta for the first time with a pop-up studio at The Moon. 🇮🇩🇮🇩🇮🇩
Featuring sets from Danger Dope, Munir, Batavia Strut, Irama Nusantara, Dea Barandana and Aditya Permana.
📍 The Moon (Hotel Monopoli, Kemang) Jalan Taman Kemang Nomor 12, Bangka, Kecamatan Mampang Prapatan, Jakarta Selatan.
Tune in, 3-7pm WIB on 30th June. If you're in the area stop by - RSVP with your details below.
RSVP FOR THIS BROADCAST IS NOW CLOSED