MUBI x NTS: Have A Nice Day Preview + SRP (LIVE)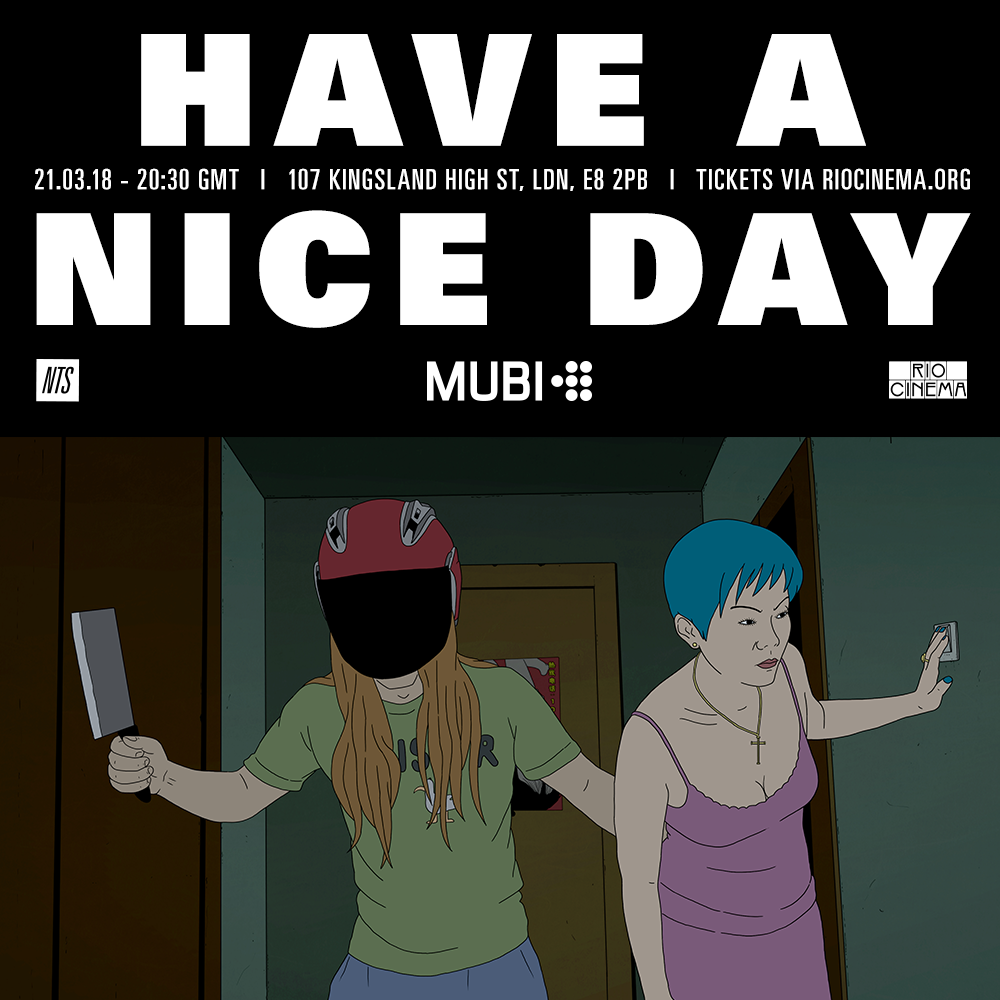 MUBI, NTS Radio and the Rio Cinema present Liu Jian's fever dream of an animation HAVE A NICE DAY, plus an exclusive live performance from Brooklyn based electronic duo and soundtrack artists The Shanghai Restoration Project. The screening takes place at the Rio Cinema in Dalston on March 21st at 8:30pm GMT. Tickets are available to purchase via the Rio Cinema website.
A hard rain is about to fall on a small town in Southern China. In a desperate attempt to find money to save his fiancée's failed plastic surgery, Xiao Zhang steals a bag containing 1 million yuan from his boss...
Liu Jian delivers a whirlwind neo-noir, cementing his place as a pioneering force in independent Chinese animation.