NTS X HVW8: Brave New Views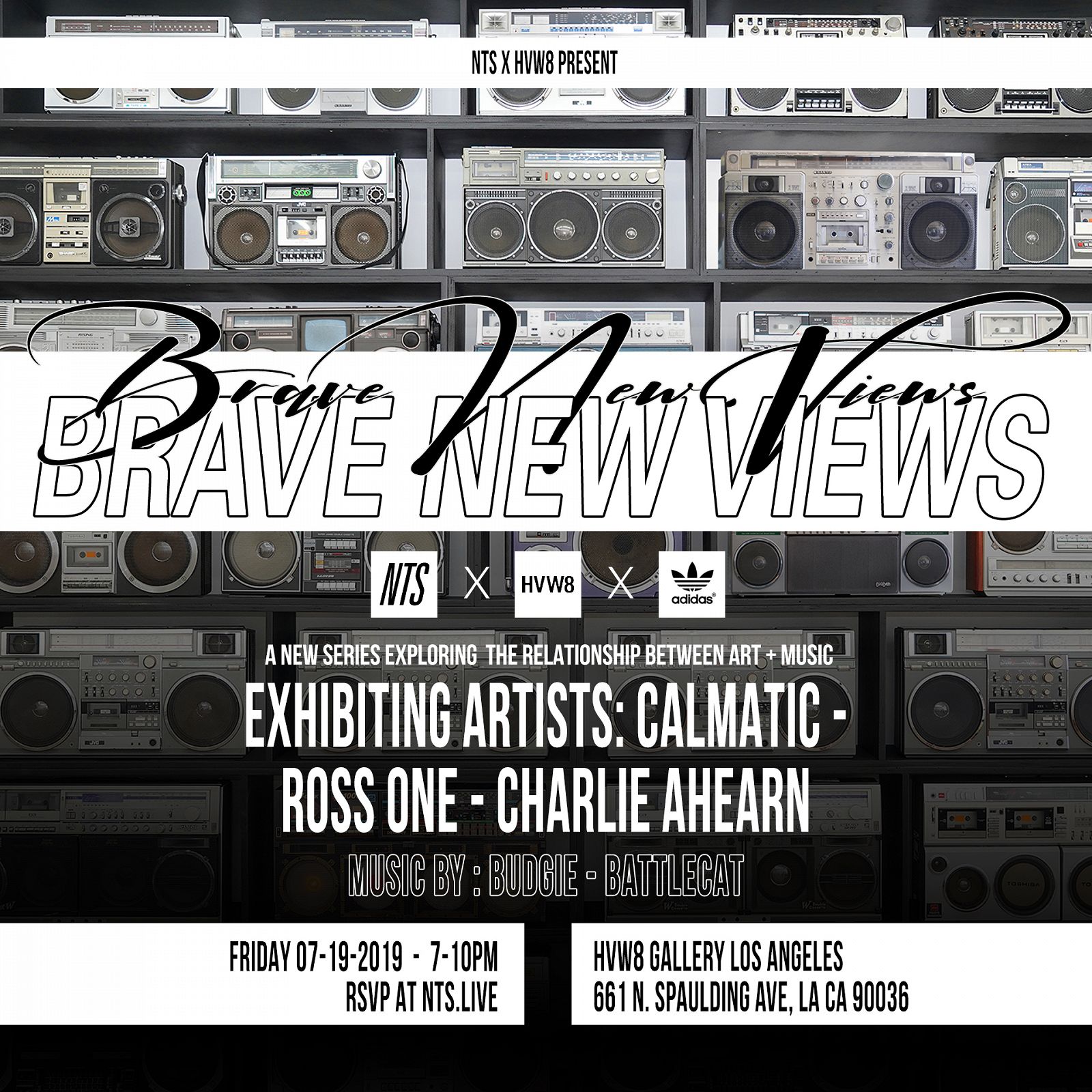 HVW8 Gallery and NTS present a new series exploring the relationship between art and music. Each installment of the series will feature an art exhibition & opening event together with musical performances for broadcast and artist interview podcasts.
The inaugural exhibit opens July 19th at HVW8 Los Angeles, featuring:
🗯 Ross Schwartzman, a.k.a Ross One's installation exploring music consumption and identity via personal sound systems, comprising of a wall of over 30 vintage boom boxes.
🗯 Charlie Ahearn's Doin' Time In Times Square, a home movie "capturing the old capital of sleaze in all its pathetic glory", filmed in part during the production of Ahearn's classic 1983 hip hop film Wild Style.
🗯 LA filmmaker Calmatic and Steven Traylor's video and art installations, questioning the means of how we consume music, media, and technology - including their music video for Vince Staple's FUN!, shot from the perspective of an interactive Google maps session.
The opening event will feature musical performances from Budgie & Battlecat as well as a DJ set from Ross One, recorded and streamed on NTS Radio platforms worldwide.
Produced with support from adidas Originals. Refreshments courtesy of Saintwoods.

RSVP below: