NTS x HVW8: Brave New Views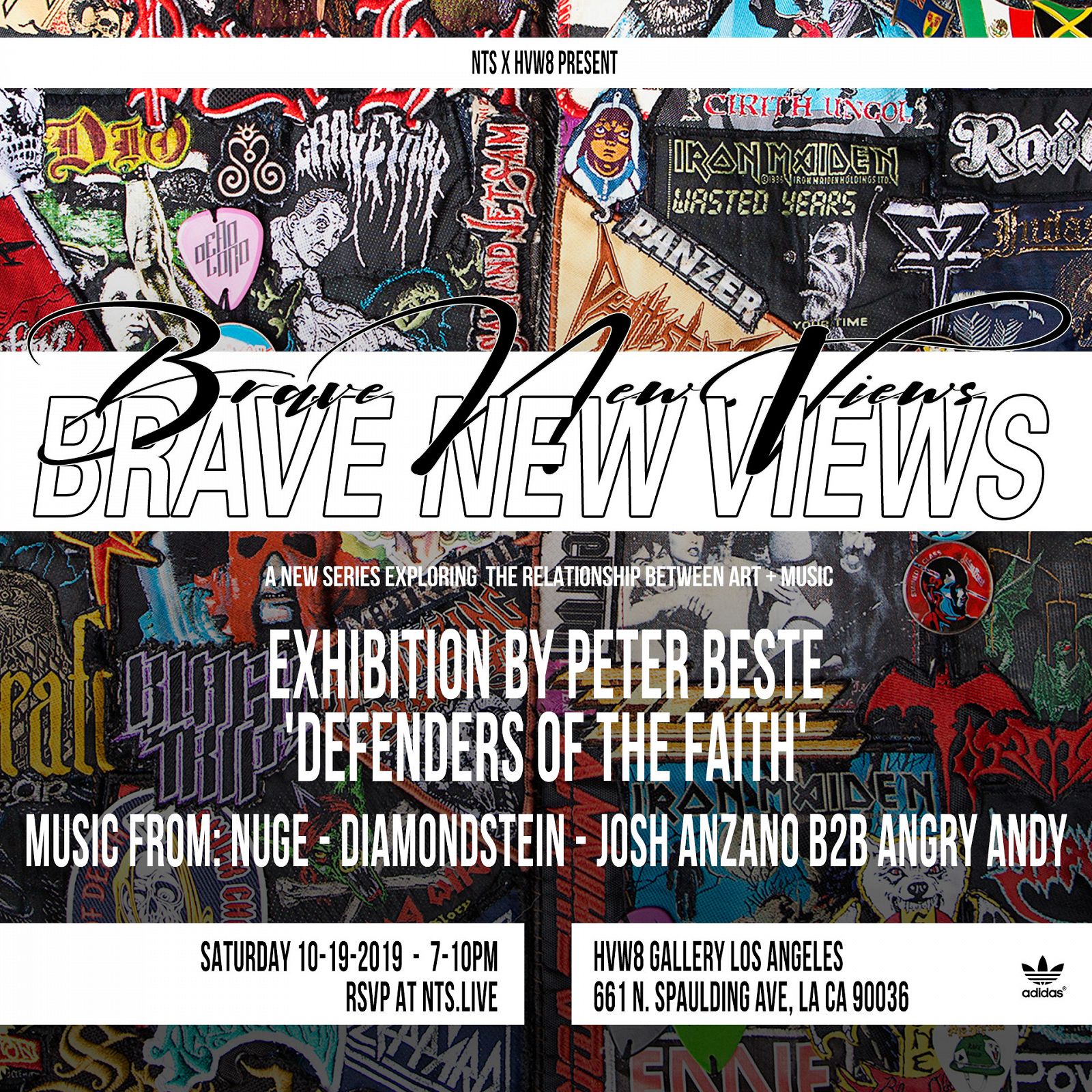 HVW8 Gallery and NTS return with a new edition of Brave New Views this October, featuring an exhibition by photographer Peter Beste - 'Defenders of the Faith' - exploring the subcultural phenomenon of heavy metal fandom. The event will be accompanied by some suitably heavy DJ sets from Nuge, NTS resident Diamondstein and B2B set from Josh Anzano and Angry Andy. Free with RSVP: stop by HVW8 Los Angeles on Saturday 19th October from 7-10pm PST.
🗯 Photographer Peter Beste has been documenting subcultures for over 20 years. His fourth book, also titled Defenders of the Faith, is a photographic treatment of traditional heavy metal culture and dress code - distilled through fervor and time to an almost sacred object - the battle vest. Often referred to as a Kutten (German for monk's robe), the vest has become a practice of identity. In Beste's own words, "for many, it shows how "true" one is by how authentic their patches are, which festivals they have attended, or which bands you got to see way back when. It is an object that gains in value as it deteriorates, and is pretty much never bought or sold. You have to create your own."
🔊 Don "The Nuge" Nguyen is a pro-skater for Baker Skateboards and played bass in Oklahoma garage band American Ruse.
🔊 Diamondstein is an NTS resident host best known for experimental, drone heavy electronic mixes, here showcasing his metal collection for Brave New Views.
🔊 Josh Anzano B2B Angry Andy - two local heavy metal scholars go head to head.
Produced with support from adidas Originals. RSVP below: