NTS X HVW8: Brave New Views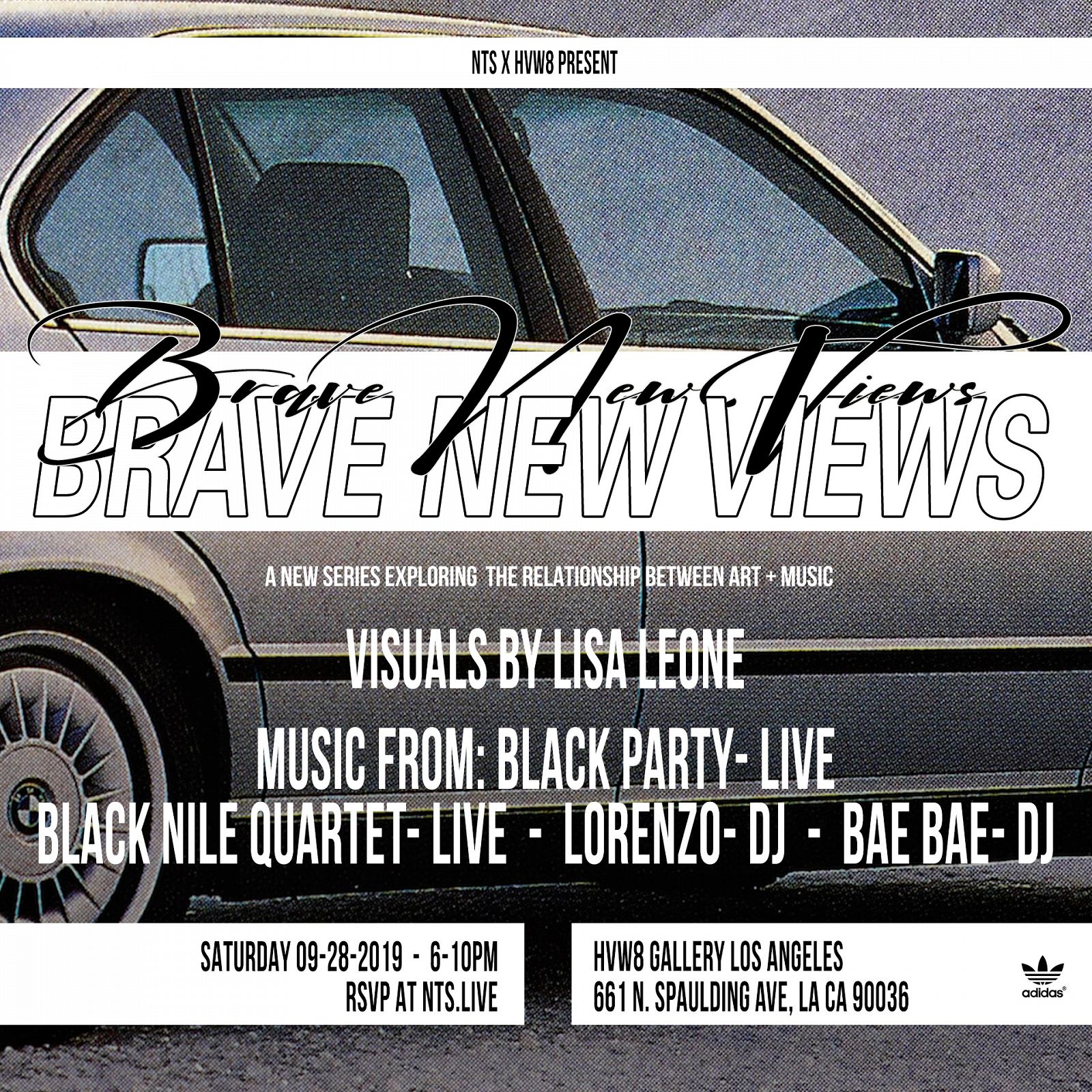 HVW8 Gallery and NTS return with a new edition of Brave New Views, featuring photography by Lisa Leone and live performances from Black Party and Black Nile Quartet at HVW8 Los Angeles, Saturday 28th September running from 6-10pm PST.
🗯 Lisa Leone began her career as a photographer, shooting musicians and artists from D'Angelo to Spike Lee. She worked with British Vogue as a contributing photographer, and became a mentee of Stanley Kubrick whilst working on his last film, Eyes Wide Shut. She's previously exhibited at HVW8, Bronx Museum of the Arts, D.C's National Museum of African American History and Culture and more.
🔊 bLAck pARty is a bedroom R'n'B star with his latest LP, Endless Summer released last month as the first record on Childish Gambino's Wolf + Rothstein deal with RCA Records.
🔊 The Black Nile Quartet is based around brother duo Aaron & Lawrence Shaw, two prominent instigators for Los Angeles' new jazz renaissance.
DJ support from Lorenzo Daniels and BAE BAE, recorded and streamed on NTS Radio platforms worldwide.
Produced with support from adidas Originals. Refreshments courtesy of Saintwoods.

RSVP below: