NTS Work In Progress Showcase at Corsica Studios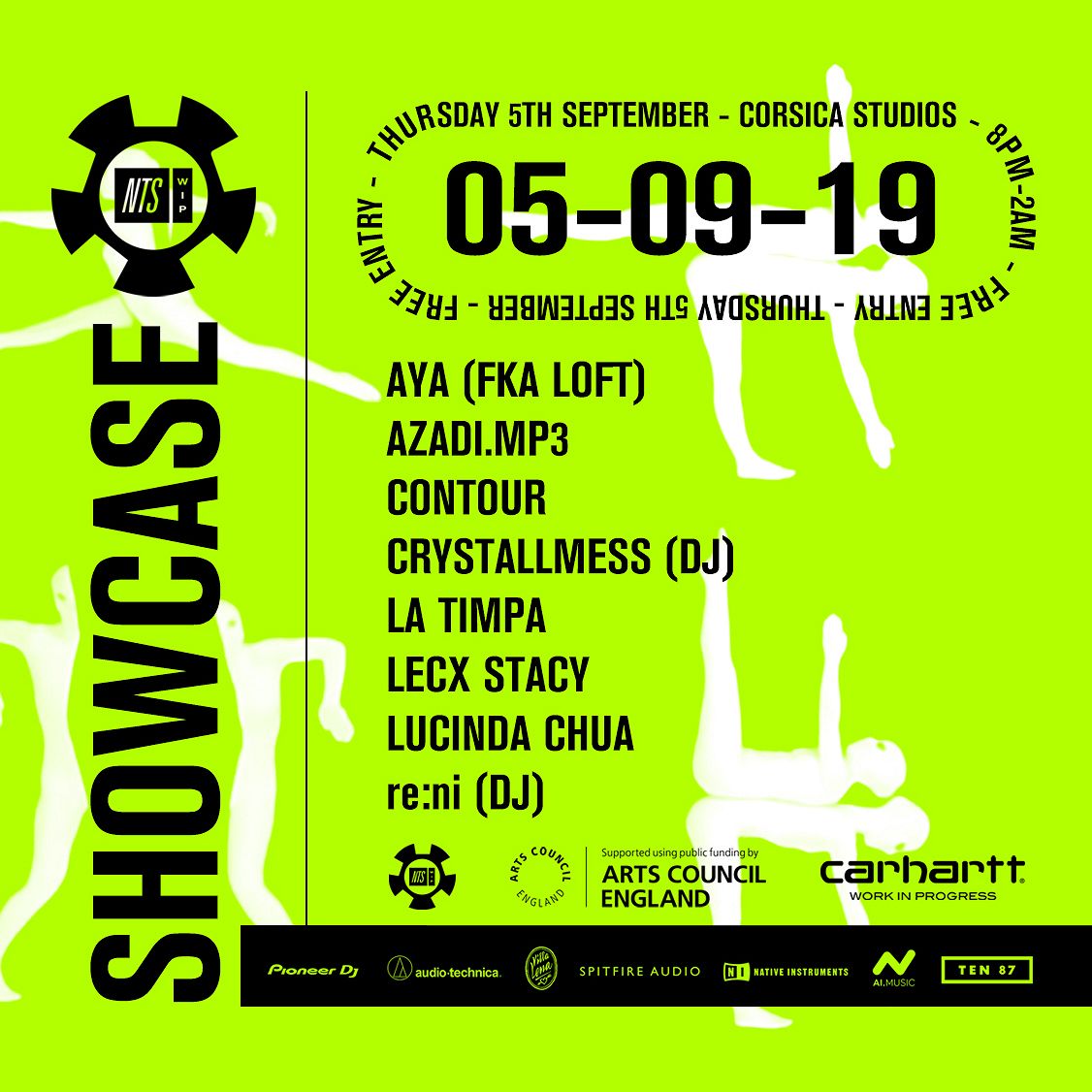 A year ago we launched the NTS Work In Progress programme, whittling down thousands of applications from all over the world, choosing 8 singular artists to work with.

Come through to Corsica Studios & help us celebrate the first year of NTS WIP with a special party featuring performances & DJ sets from the full roster of artists.


Entry is free, simply RSVP at: rsvp@ntslive.co.uk


✳️Aya (fka LOFT)
✳️LA Timpa
✳️Contour
✳️AZADI.mp3
✳️Crystallmess (DJ)
✳️Lucinda Chua
✳️re:ni (DJ)
✳️Lecx Stacy


Presented by NTS Radio & Carhartt Work In Progress, supported by Arts Council England.