NTS X POTATO HEAD: MUSIC IN PARADISE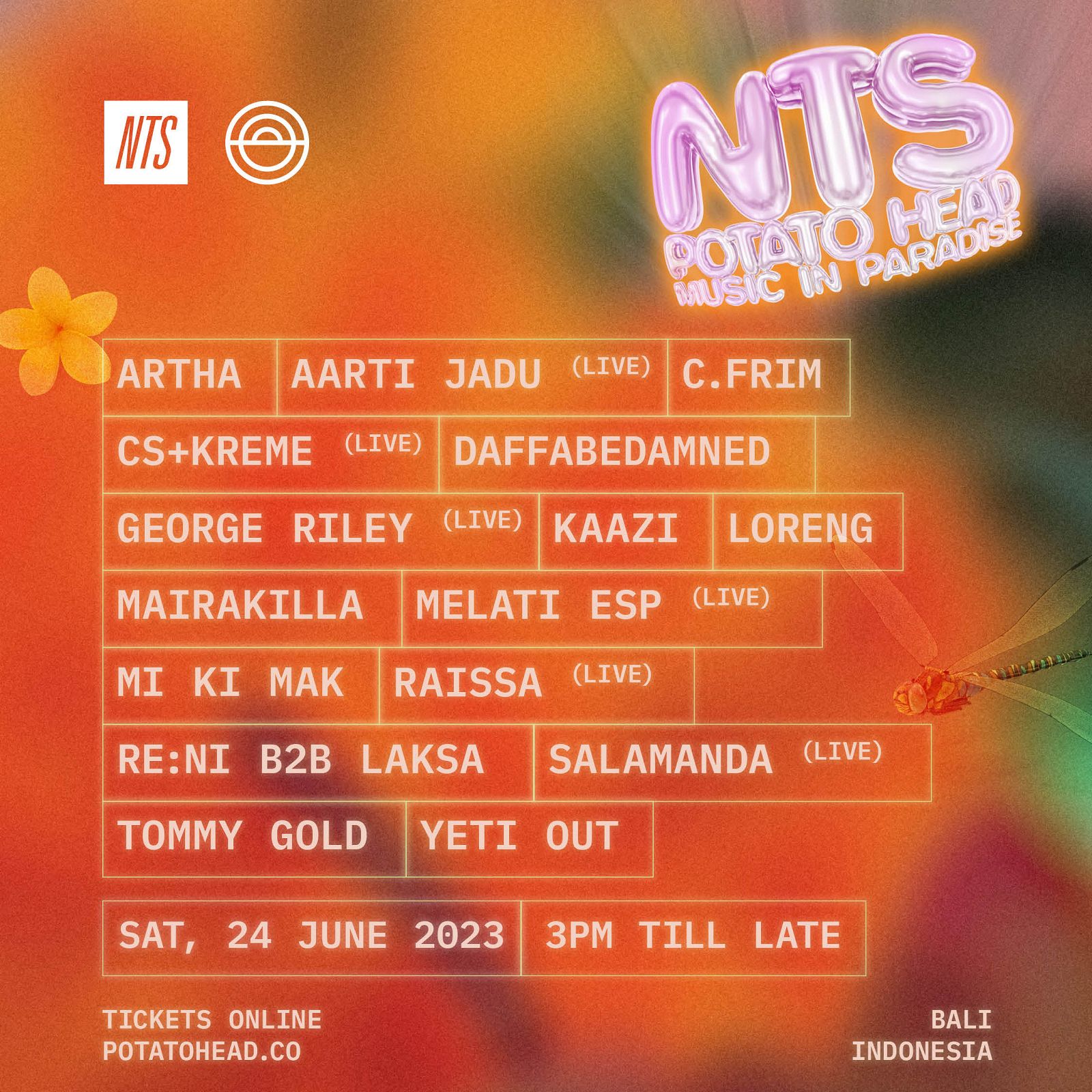 We're putting on a show at Desa Potato Head in Bali on Saturday 24th June. Come through!

For our Desa debut, we're bringing an unmissable selection of artists to grace the stage – with live performances from Sampa The Great, CS + Creme, Melati ESP, Salamanda, Mairakilla, Raissa Febriani, and Aarti Jadu, alongside DJ sets from Yeti Out, C.Frim, Tommy Gold, re:ni & Laksa, George Riley, Daffabedamned and more.

The event takes place across three Potato Head venues, with artists scheduled to perform at the Beach Club, Sunset Park, and Studio Eksotika from daytime to night.