NTS X Nyege Nyege Festival 2017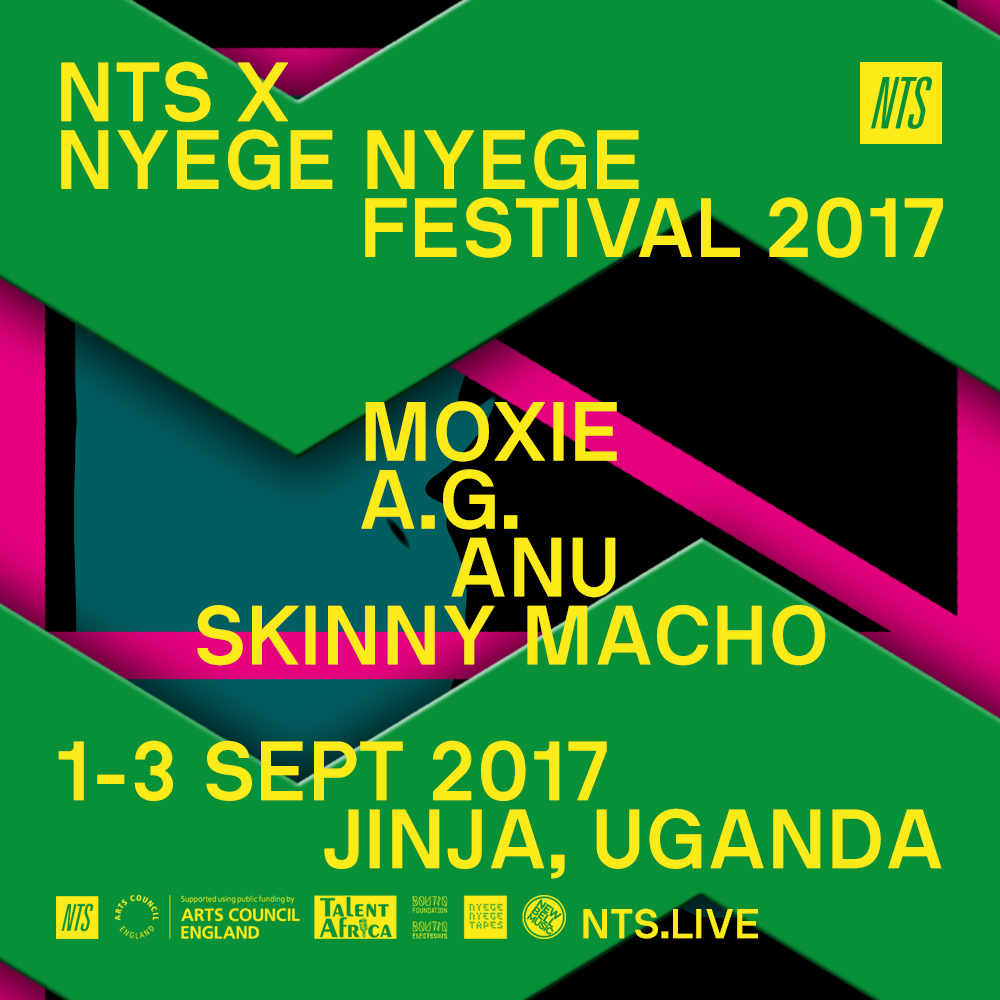 NTS travels to the African continent for the first time this September, bringing a fine selection of residents to play live at Nyege Nyege Festival in Uganda. Taking to the stage will be Moxie, A.G. of the M'n'M Show, Rhythm Section's Anu and Skinny Macho from Bone Soda. The festival takes place from the 1st to the 3rd of September in Uganda's Jinja, and tickets are available for purchasing from their website.
Supported using public funding by Arts Council England.