Outsiders Berlin: Bladee, Yung Sherman, Kesh & Mechatok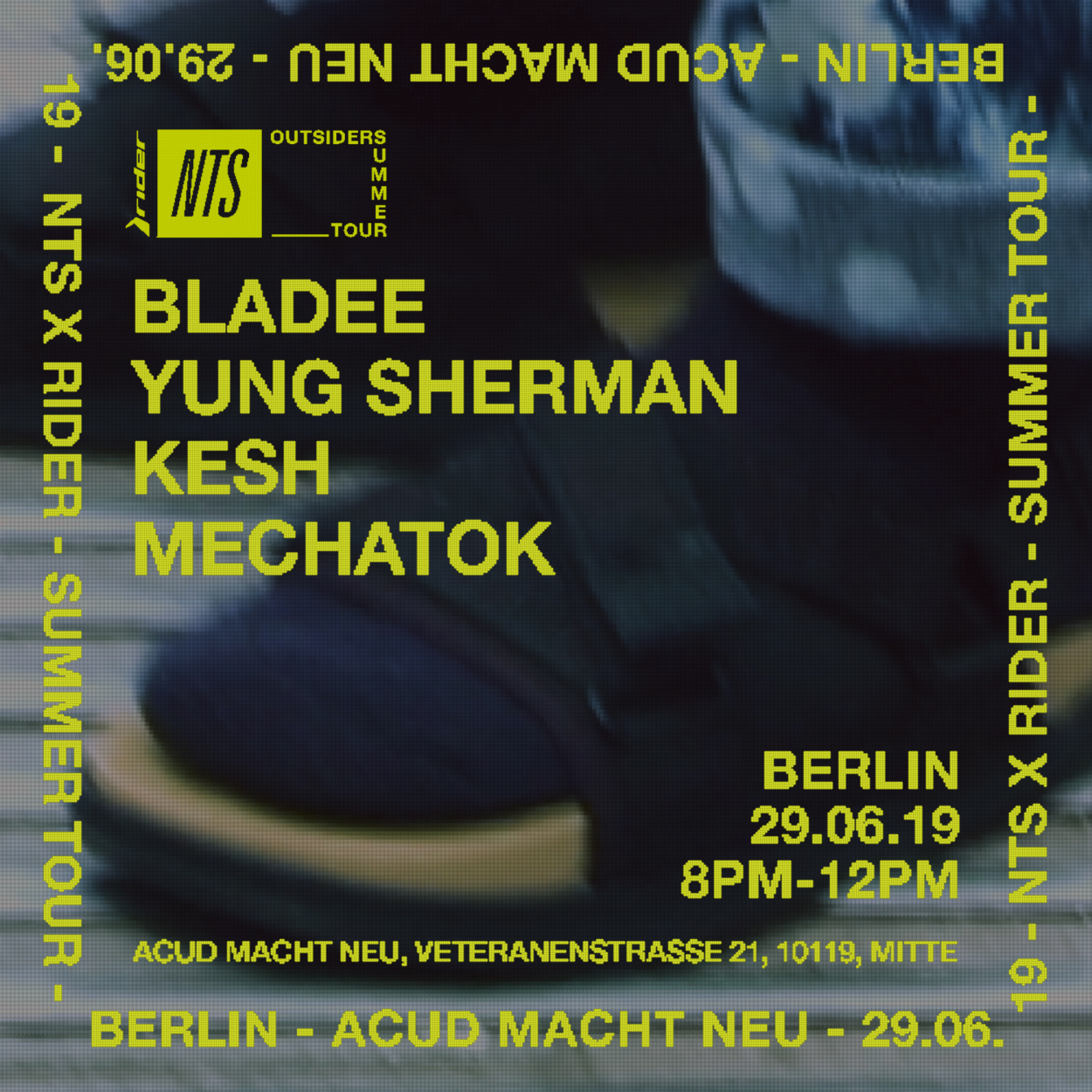 The first stop in the NTS x Rider Outsiders summer tour across Europe - Berlin.
⚡ BLADEE
⚡ KESH
⚡ MECHATOK
📍 live at Acud Macht Neu, Veteranenstrasse 21, 10119 Mitte
📅 29.06.19, 8pm-12pm
Entry is free with RSVP - simply sign up below to attend. 18+
Venue capacity is limited so get down early to avoid disappointment...
For those unable to attend, tune into our in-store broadcast at Superconscious, with Yung Sherman and Mechatok live on air from 5:30-8:00pm, broadcasting via nts.live.
RSVP FOR THIS EVENT IS NOW CLOSED