Outsiders London: Elheist, Cktrl, Chloedees, Neptizzle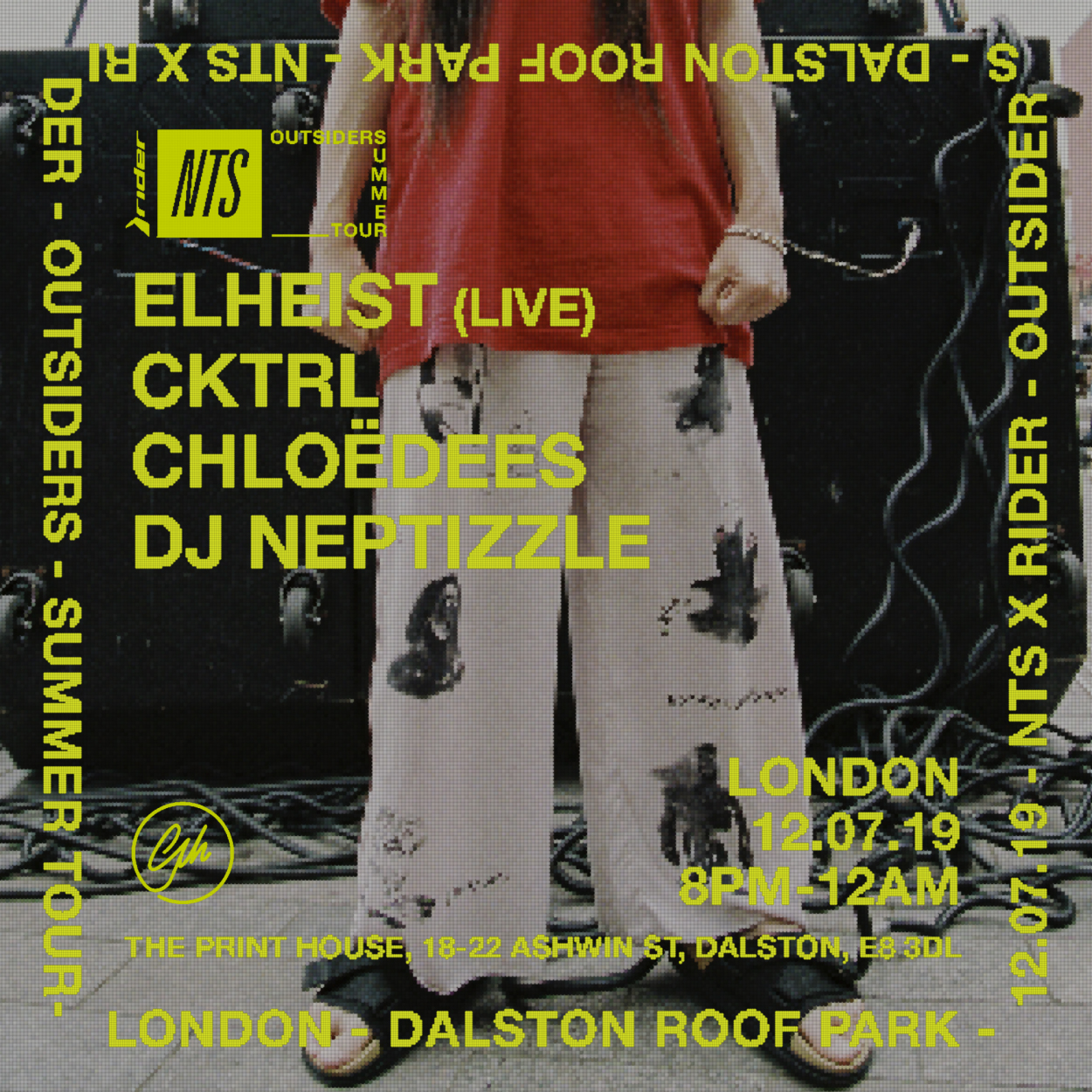 The final stop in the NTS x Rider summer tour lands at Dalston Roof Park. Come through.
⚡ ELHEIST (LIVE)
⚡ CKTRL
📍 live at Dalston Roof Park - The Print House, 18-22 Ashwin St, Dalston, E8 3DL
📅 12.07.19, 8pm-12am, 18+
Entry is free with RSVP - simply sign up below to attend.
Venue capacity is limited so get down early to avoid disappointment...
RSVP FOR DALSTON ROOF PARK IS NOW CLOSED
For those unable to attend, tune into our in-store broadcast for the NTS x Rider product drop at Goodhood with Narx and Elheist, 6:30-8:30pm. Or stop by and warm-up for the main event - open to the public, no RSVP needed.