Patrick Cowley's School Daze - NTS xxx Dark Entries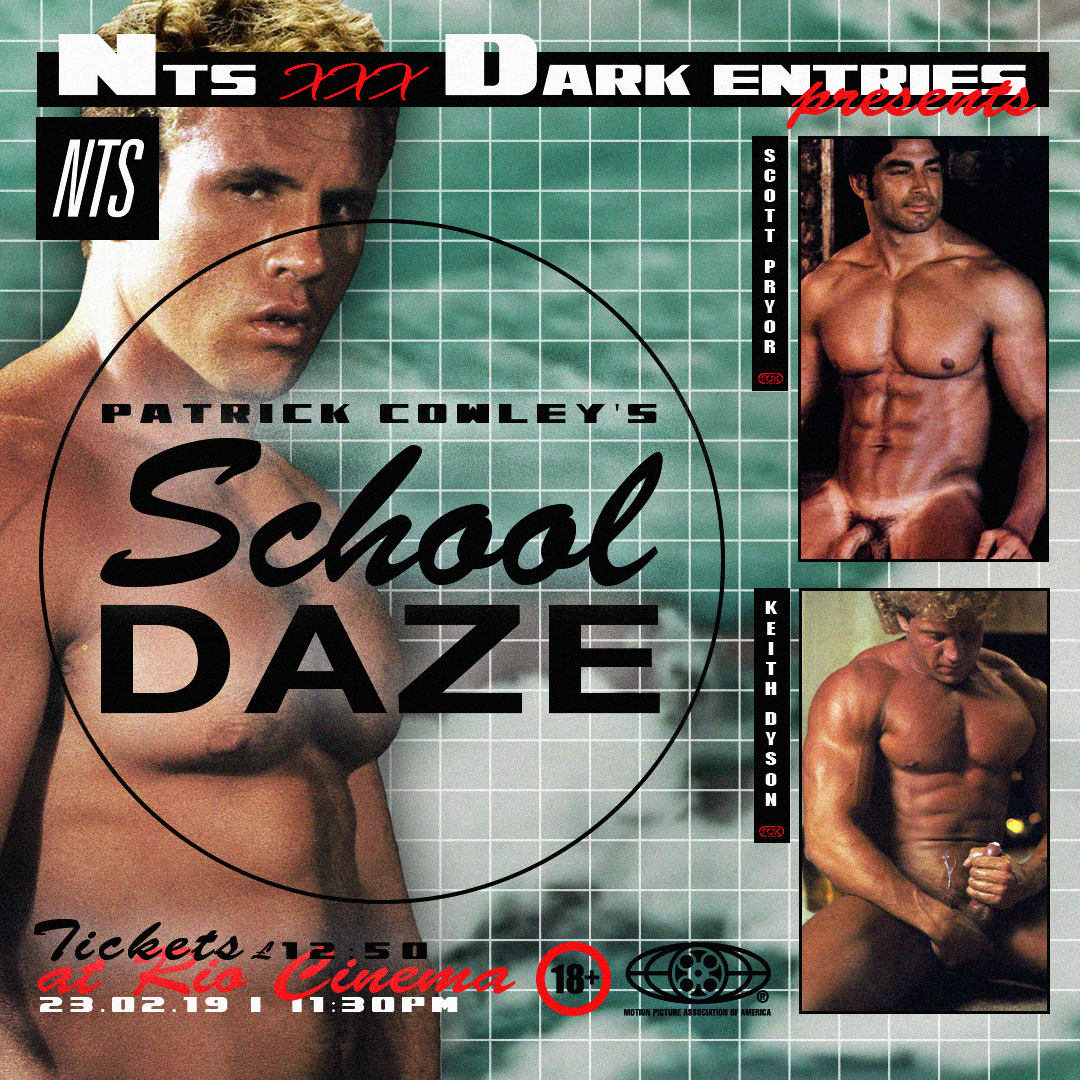 We've teamed up with queer arts and film festival Fringe! alongside Dark Entries to present an immersive screening of Patrick Cowley's School Daze at the Rio Cinema in Dalston on Saturday 23rd February. Tickets are available to purchase via the Rio's website.
One of the pioneering figures for hi-NRG, disco and synth music, Cowley scored soundtracks for many gay porn films in the late '70s and early '80s, including School Daze. His production style was prescient, prefiguring much of the synth-laden eighties that followed, and Dark Entries have since reissued many of these soundtracks as stand-alone releases.
Directed by John Coletti, School Daze was a hardcore gay porn film released by Fox Studios in 1980, featuring Scott Pryor, Rob Schott, Tom LeDuc and Keith Dyson. The film will be projected in an immersive tribute experience, featuring live DJ sets from Dan Beaumont (Rhythm Connection & Dalston Superstore) and Fringe's very own Duchess of Pork.
Poppers attendees on site. 18+