PLANET CARNIVAL
Notting Hill Carnival might be cancelled IRL, but NTS will still be celebrating this year, live on air. Tune in on Friday 28th August for radio in the spirit of the street festivals held by diasporic communities across Europe, Latin America and the Caribbean. Broadcasting from noon until midnight BST.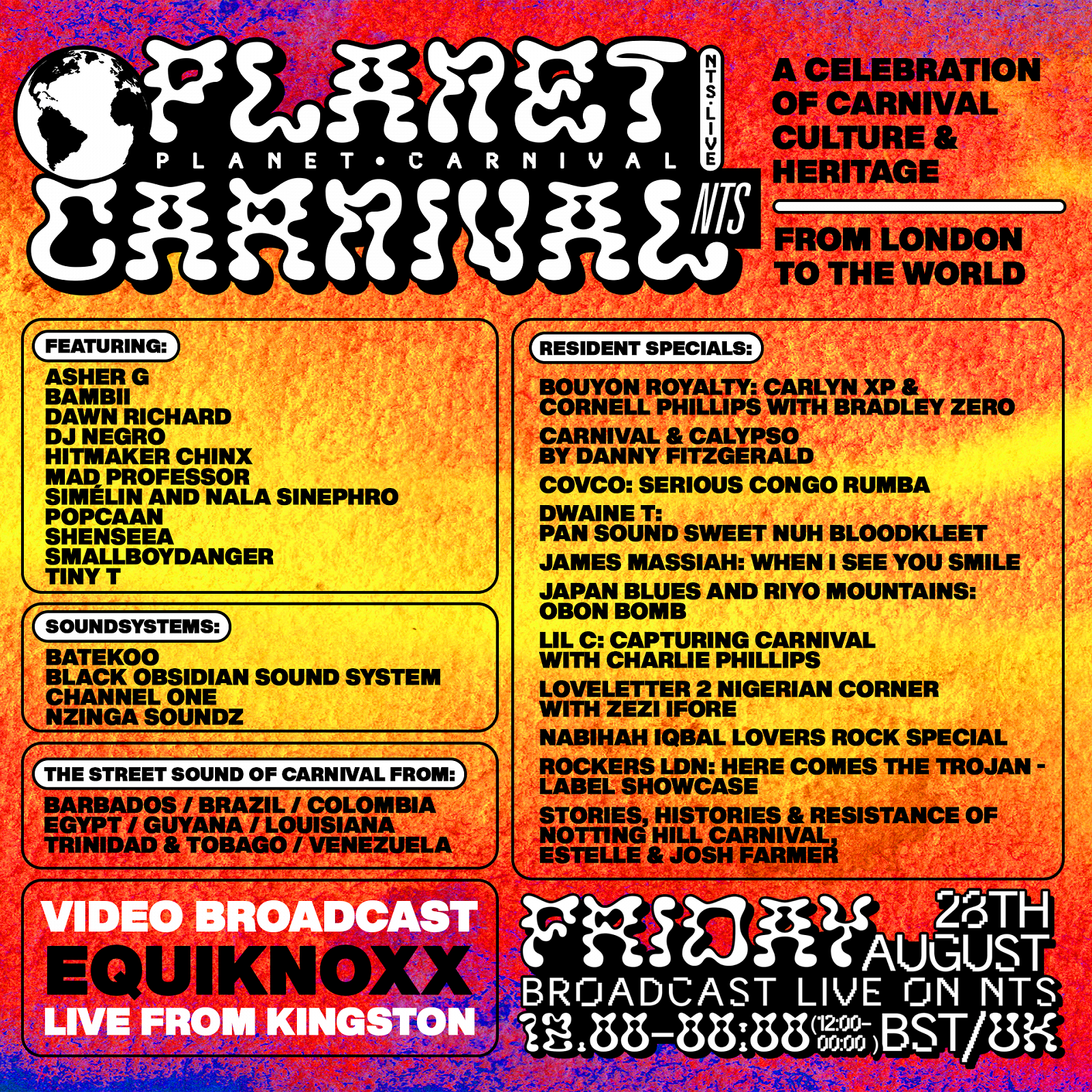 EXPECT:


STREET SOUNDS → thematic mixes diving into the dominant genres from local carnival scenes, from the expansive soca scene in Guyana to Brazil's carioca funk.
SOUNDSYSTEM SHOWCASES → music-only mixes from some of the most celebrated soundsystems, both within the UK and from further afield: from the legendary Channel One to female-fronted sounds like Nzinga Soundz and Black Obsidian.
LIVE FROM KINGSTON → a live broadcast from Kingston in Jamaica, hosted and presented by experimental dancehall collective Equiknoxx.
SPECIAL GUESTS → one-off radio shows from the cult figures who will be most missed at street parties across the globe this summer.

NTS RESIDENTS → presenting themed radio shows exploring the roots and history of Notting Hill Carnival, Trinidad & Tobago carnival, bouyon and Dominican carnival traditions, Mardi Gras and more.
CARNIVAL VIDEOS → a special carnival visualiser, featuring archive footage and party visuals to accompany the broadcast, created in collaboration with B-REEL