NTS AT PLISSKËN FESTIVAL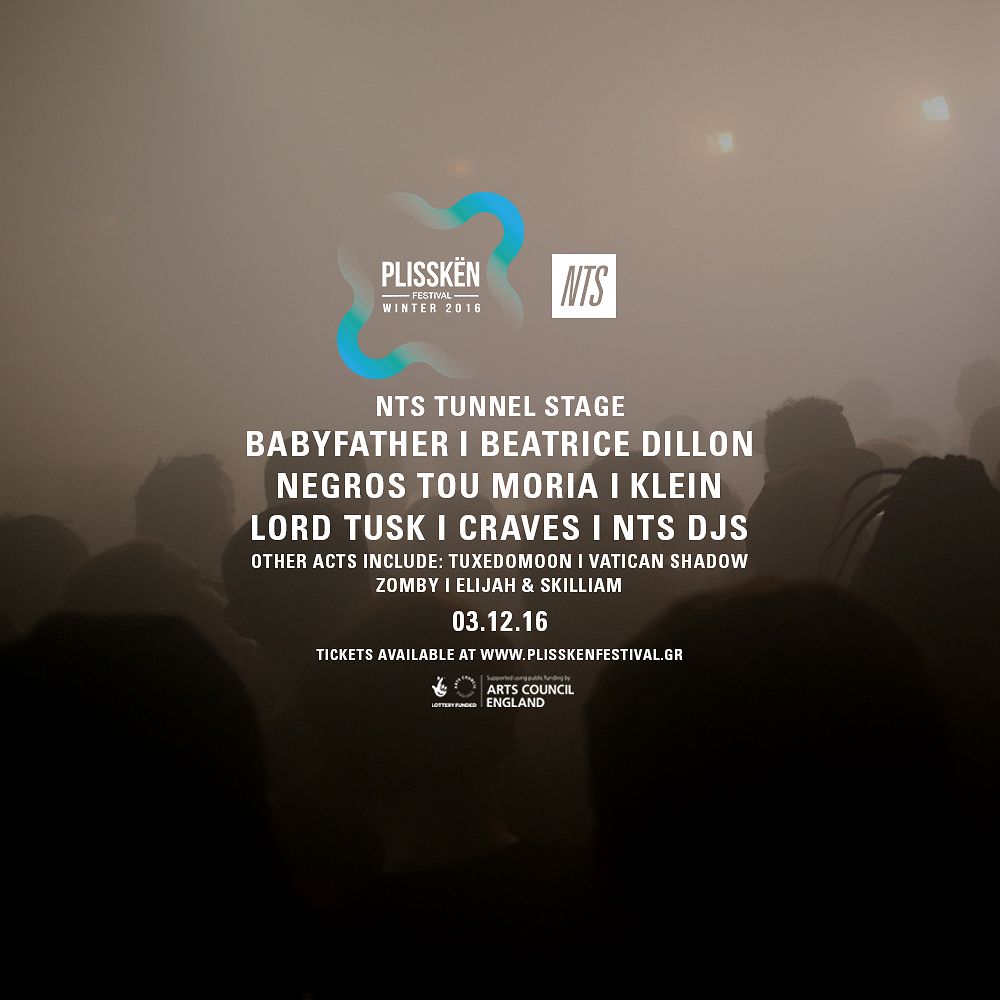 NTS travels to Athens to host the Tunnel stage at Plisskën festival, which started in 2010 and has continued with success year on year despite ongoing socio-economic fluctuations in Greece. Acts performing on the main stages this year include Tuxedomoon, Vatican Shadow, Zomby, Elijah and Skilliam and more.
Dean Blunt will be performing at NTS' Tunnel Stage with a live set from his Babyfather project, and joining him will be live performances from Beatrice Dillon and Lord Tusk. We've also enlisted the talents of the Greek rapper Negros Tou Moria (Νέγρος Του Μοριά), who will be sharing a stage with up-and-comer Klein, and Athenian producer Craves. They will be joined by further NTS DJs TBC.
Tickets are available to purchase from the Plisskën festival website | attend on Facebook.
Supported using public funding by The Arts Council England.