REMOTE UTOPIAS: FULL LINE-UP OUT NOW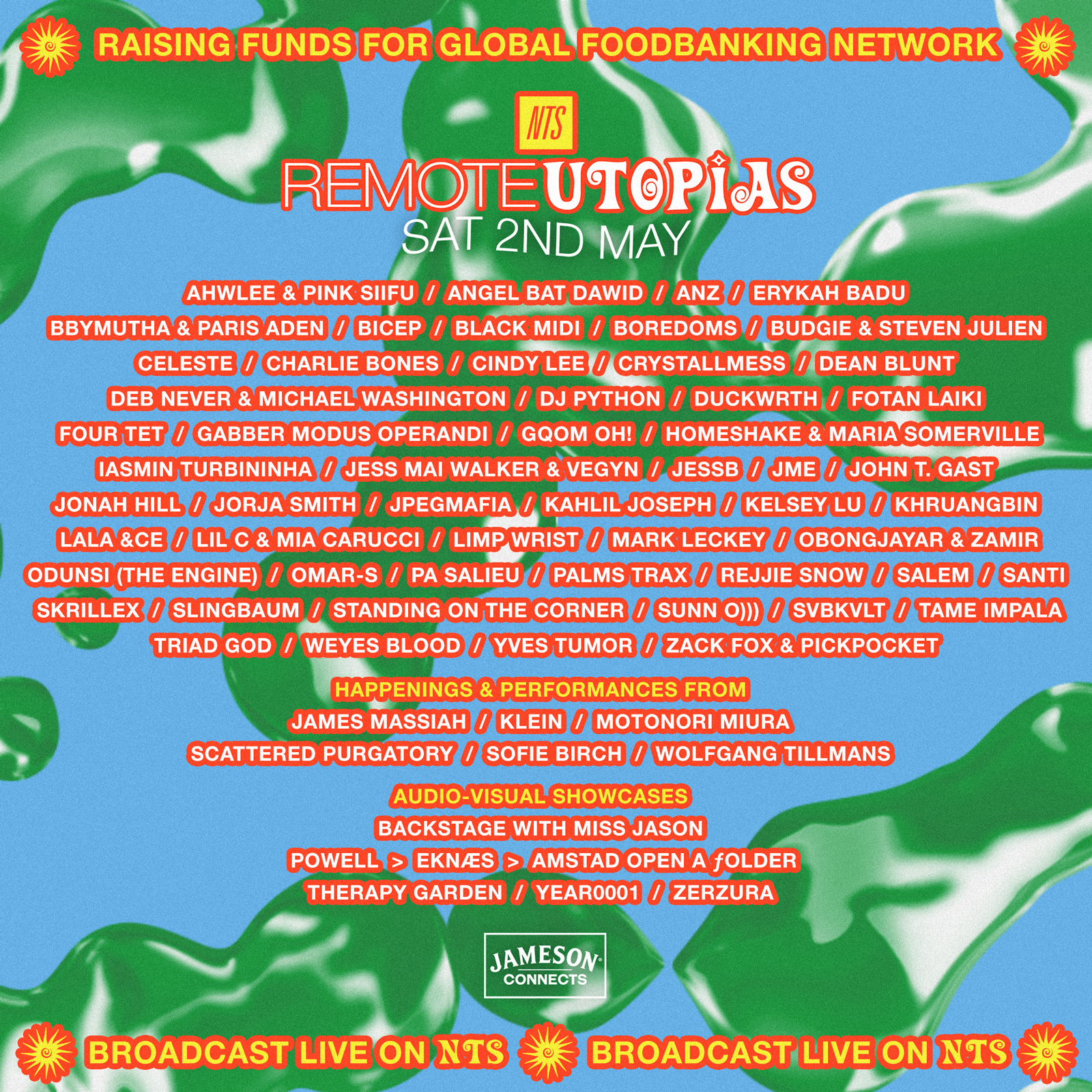 On May 2nd, NTS Radio will be hosting REMOTE UTOPIAS - a 24hr radio takeover across two live channels, bringing together musicians, DJs, artists and filmmakers from across the globe for a whirlwind of music of all genres, exclusive premieres, radio and live video streams.
The broadcast will be fundraising for The Global Foodbanking Network, encouraging listeners to donate when they tune in and give back to the global community. Thanks to the support of Jameson, NTS will be able to support upwards of fifty artists, from NTS residents to emerging and established talent. Check the full schedule below: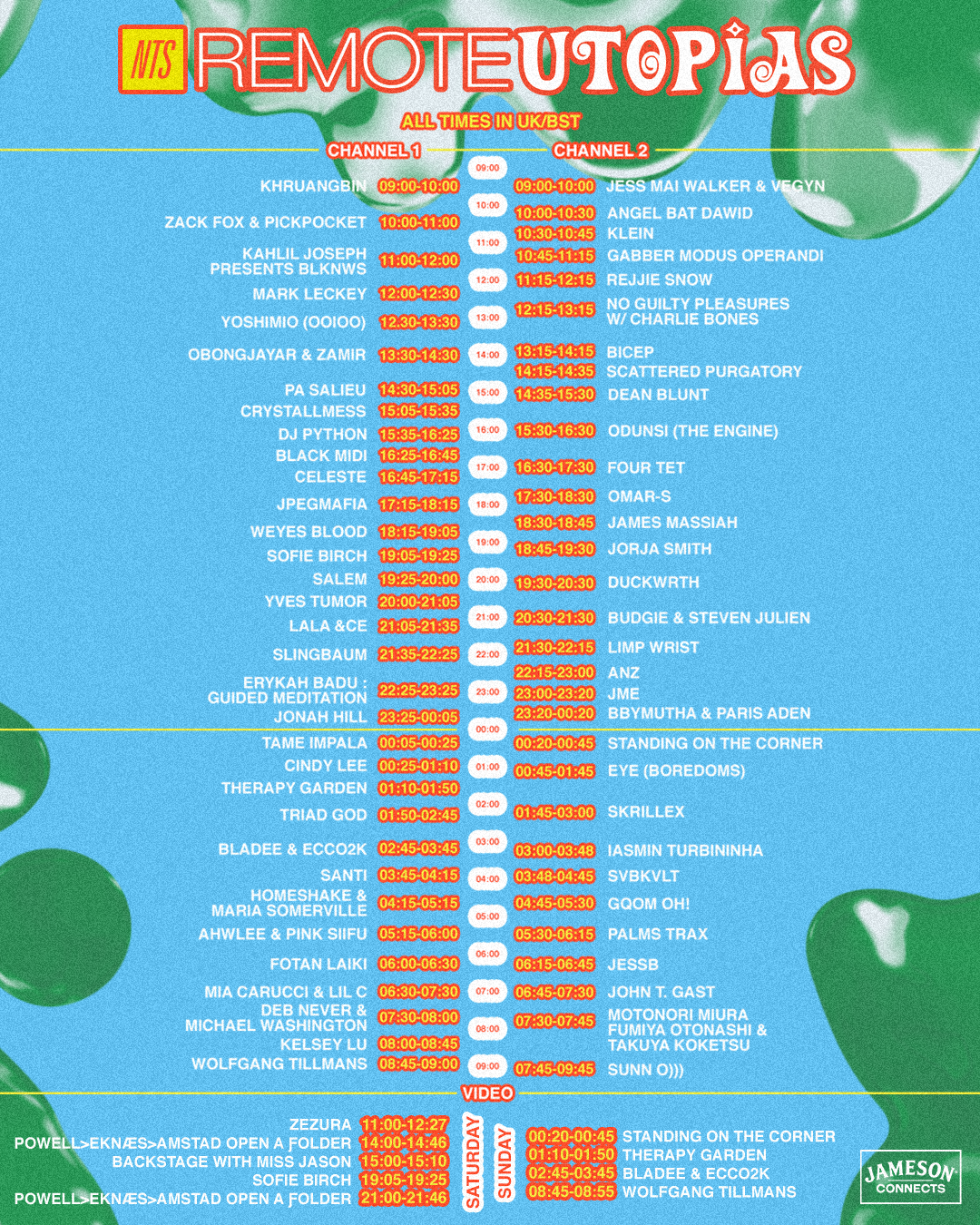 The full Remote Utopias line-up ranges from guided meditation hosted by Erykah Badu to grime giant JME presenting a radio show of his favourite video game music. Elsewhere the broadcast bounces from psych-rock titans Tame Impala to rising Brazilian funk carioca producer Iasmin Turbininha in a blink. The likes of Skrillex, JPEGMAFIA, Jonah Hill, Weyes Blood are just some of the other acts on this special radio programme, alongside numerous resident NTS hosts, including Four Tet, Kelsey Lu, Zack Fox, Anz, and Mark Leckey.
On top of exclusive radio and very special guests, NTS will be hosting happenings & performances by visionary musicians, photographers and poets such as Kahlil Joseph, Klein, Wolfgang Tillmans and James Massiah. Special video streams and premieres will also be on offer, including a live video stream of performances from the YEAR0001 collective, a video project entitled Therapy Garden from Mica Levi, Powell's new hYper-ac⊛ustic collaboration with filmmaker Michael Amstad and visual artist Marte Eknæs, and the magnetic Miss Jason hosting Remote Utopia's digital backstage.
The 24hr takeover will also see NTS' breakfast show host Charlie Bones hosting No Guilty Pleasures, an extended spin-off of the Do!! You!!! Jukebox segment. Tune in live at 12:15-13:15pm (BST/UK) and get involved by giving Charlie a call on +44 7908913210.
NTS & Jameson will be introducing a new radio series titled Parallel Sounds, twinning musicians from worldwide locations for collaborative radio shows based on their joint musical interests.
TUNE IN SATURDAY 2ND MAY - SUNDAY 3RD MAY
24HRS - 09:00 TIL 09:00 (UTC+1) NTS.LIVE
SIGN UP TO OUR NEWSLETTER FOR UPDATES
DOWNLOAD THE NTS APP (iOS/ANDROID) FOR NOTIFICATIONS