NTS & Rio Cinema: Tape Crackers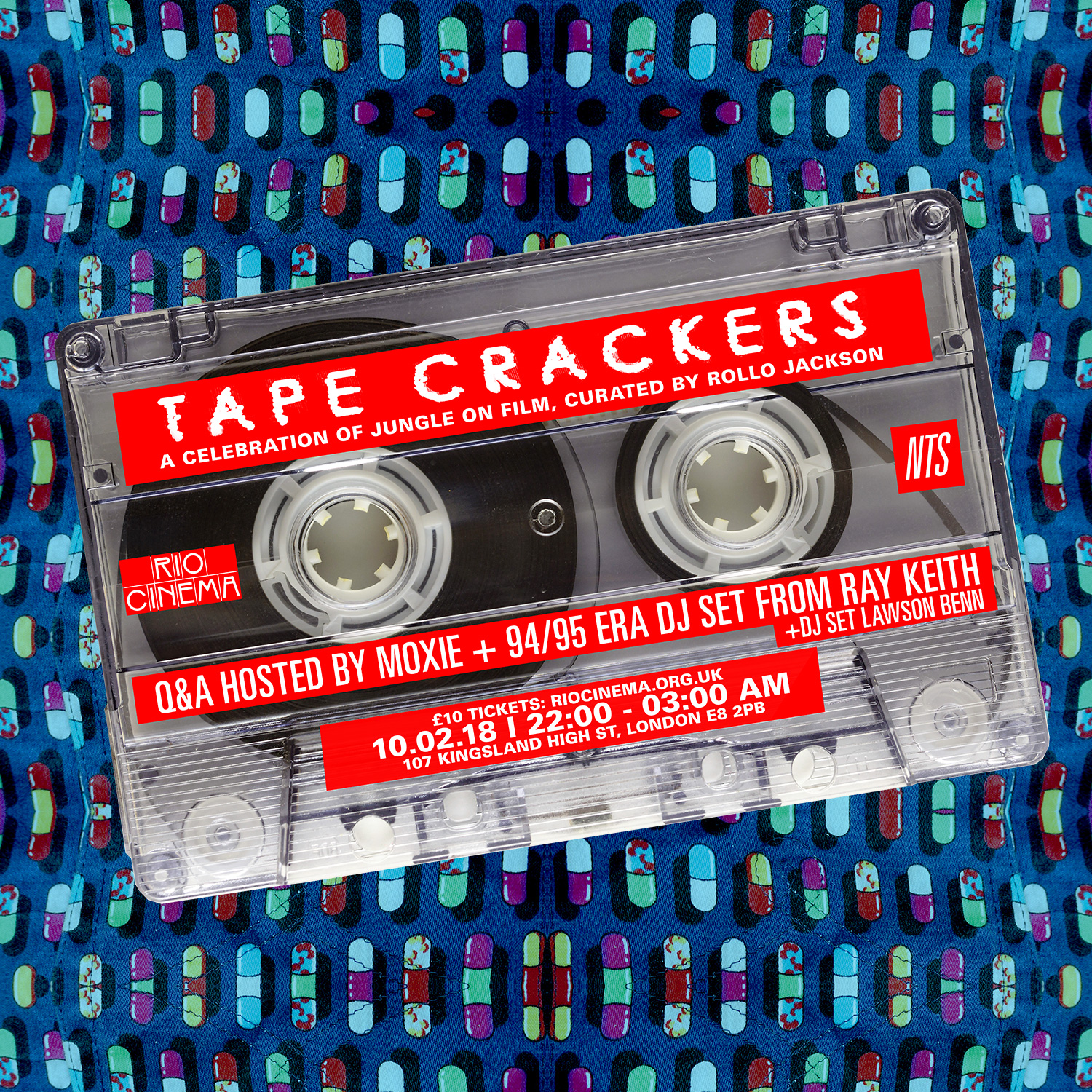 NTS & Rio Cinema present a special screening of Tape Crackers: A Celebration Of Jungle On Film, curated by Rollo Jackson.
Tape Crackers charts fanatic Mike Finch's expansive hoard of nineties pirate radio tapes. His anecdotes and recollections paint a historical and also candid portrait of the jungle genre.
The event starts from 10pm with Public Order's Lawson Benn DJing in the foyer accompanied by jungle era visuals curated by the film's director Rollo Jackson. NTS' own DJ Moxie then hosts a Q&A with Rollo and Mike from 11pm and the screening begins in full at 11:30pm.
To close out the night DJ Ray Keith will play a vintage '95-'96 jungle set until 3am...
Tickets are available via the Rio Cinema website and follow the Facebook Event for updates.