The Art and Science of Lifewear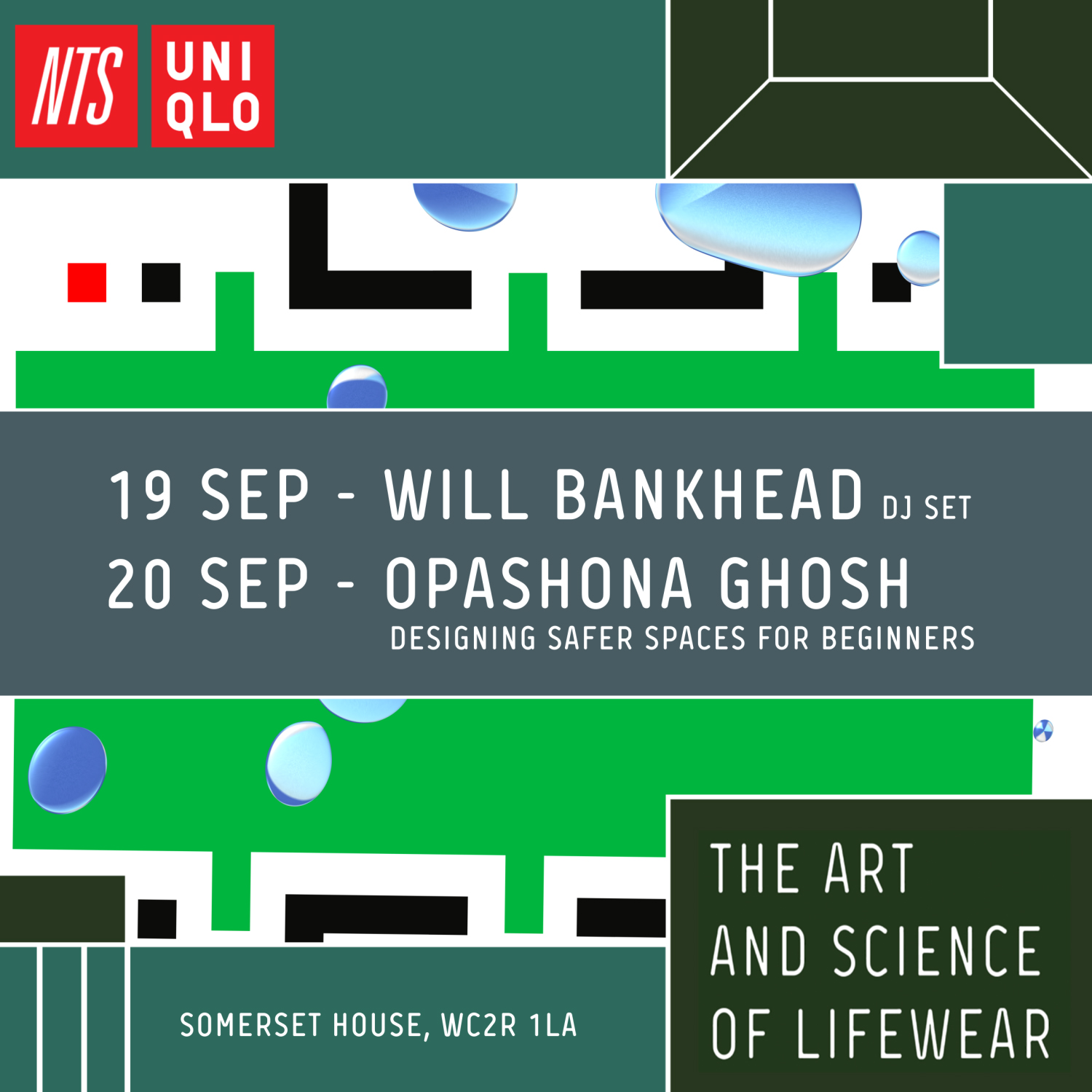 Next week Uniqlo UK opens a LFW exhibition at Somerset House - 'The Art and Science of Lifewear'. Free to the public, head down from 17th-22nd September to check the exhibition and purchase exclusive collaborative merch from NTS, record label The Trilogy Tapes and illustrator Opashona Ghosh.
On Thursday 19th and Friday 20th, Somerset House will be extending their opening hours until 9pm BST for two late events, check below for details of both and how to RSVP.
Come down on Thursday 19th September for a one-off DJ set by The Trilogy Tapes' label head, Will Bankhead:
Stop by on Friday 20th September to take part in a poster-making workshop by illustrator Opashona Ghosh, titled Designing Safer Spaces for Beginners exploring the physical, psychic & political dimensions of poster design:
Both events running 7-9pm BST after usual exhibition opening hours.