Uniqlo Tate Lates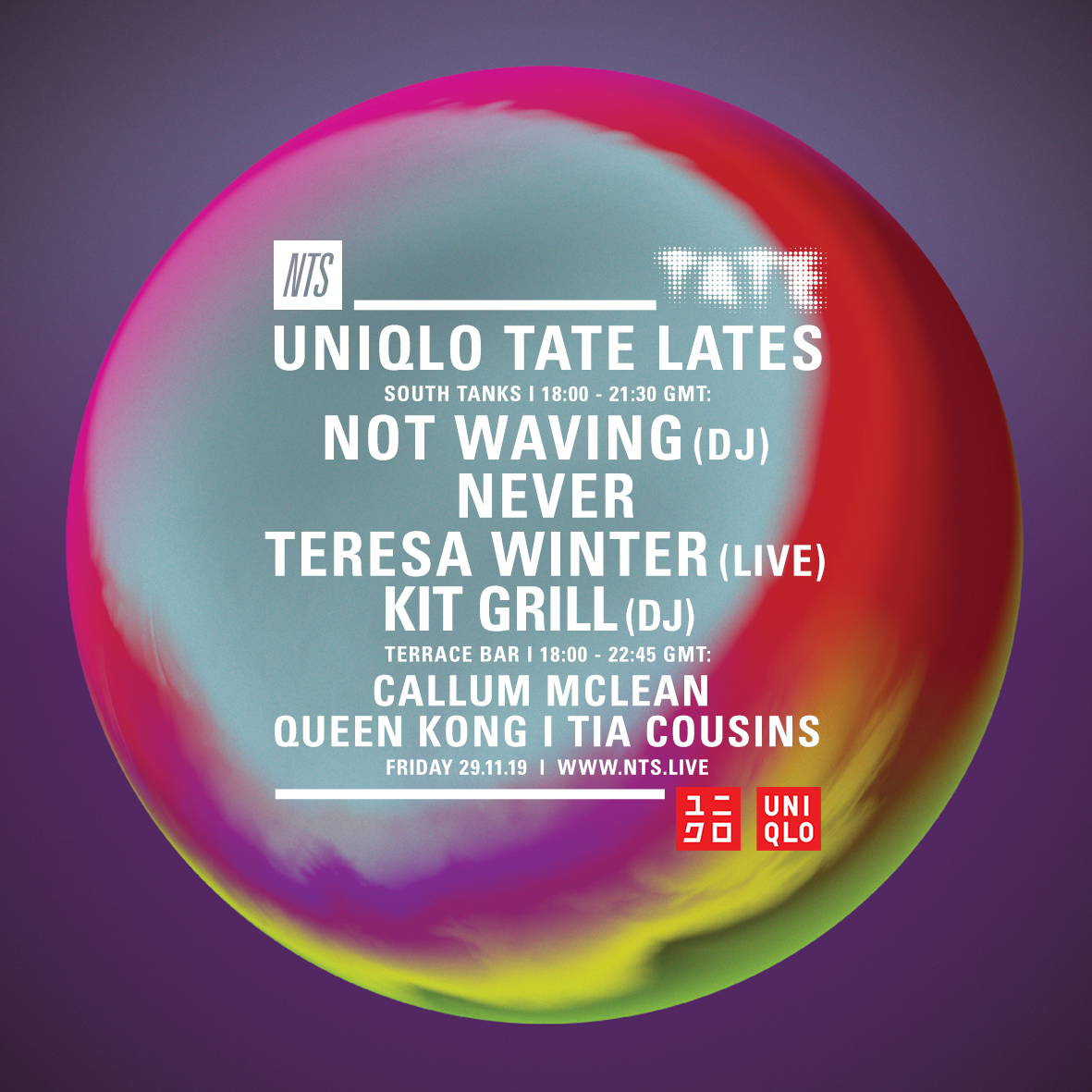 Stop by the Tate Modern on Friday 29th for November's edition of Uniqlo Tate Lates. Catch a live performance in the Blavatnik building's South Tanks by Teresa Winter, as well as DJ sets by Not Waving, Never and Kit Grill. Afterwards head to the Tate's Terrace Bar for music until late from NTS DJs Callum McLean, Queen Kong and Tia Cousins.
Find more information on the other films, workshops and talks at Uniqlo Tate Lates via the Tate website, featuring three instructional scores selected by Yoko Ono in dedication to video artist. Nam June Paik.
Uniqlo Tate Lates is open to all and free entry.