Uniqlo Tate Lates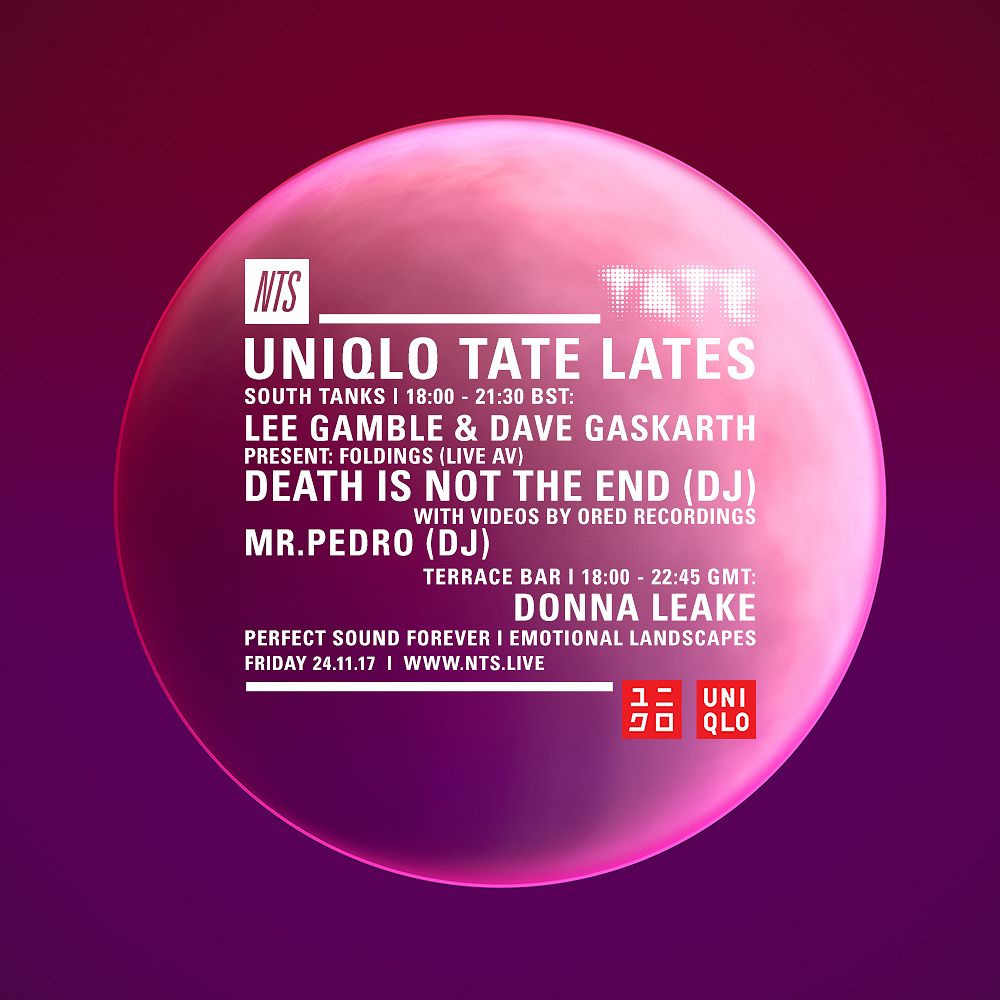 NTS returns to the Tate Modern's Tanks for November's edition of Uniqlo Tate Lates, celebrating the opening of their new exhibition, 'Red Star Over Russia'.
For this London show Lee Gamble and Dave Gaskarth present their Foldings project. Foldings reframes satellite mapping as contemporary landscape painting, GPS maps as abstract architecture and weather patterns as kinetic sculpture. Location recordings and sound design entangle as psychogeographic symbols, side-chained into Foldings own constructivist geometries.

Death Is Not The End will also play a selection of Soviet Era field recordings as well as short films by Ored Recordings, and Mr Pedro will DJ a selection of Russian library music.
Donna Leake will head up the Terrace Bar alongside Perfect Sound Forever and Emotional Landscapes. As ever, Tate Lates is free entry and open to all - check out the Tate's Facebook Event for more info.