Ben Frost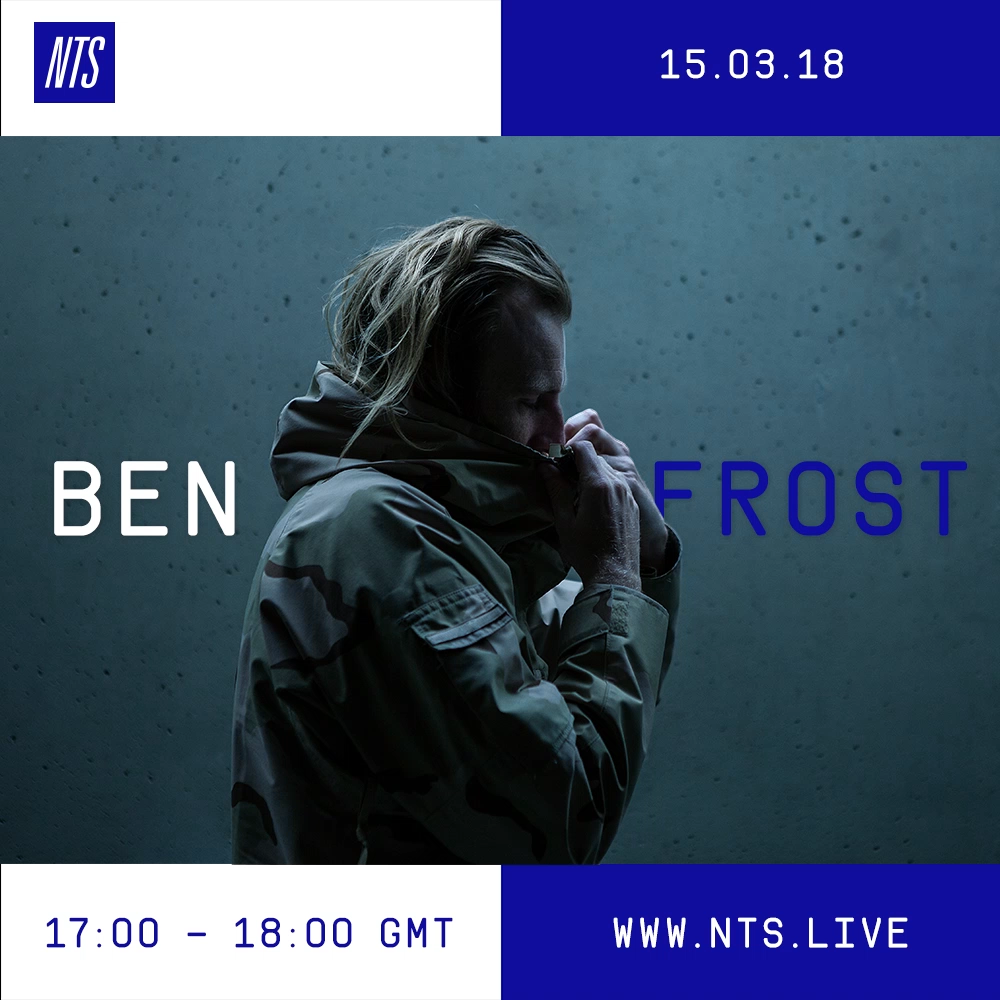 The 'power ambient' producer Ben Frost is taking over the NTS signal from 5-6pm GMT on Thursday 15th March, live from our London studio. Tune in...
His latest EP, 'All That You Love Will Be Eviscerated', is set for release later this month and will feature remixes from NTS favourite Steve Albini. Listen to the 'Self Portrait In Ultramarine' below.
Ben Frost plays Heaven in London on Friday 16th March - you can find further information and tickets here.