Blue Note - 80th Anniversary Broadcast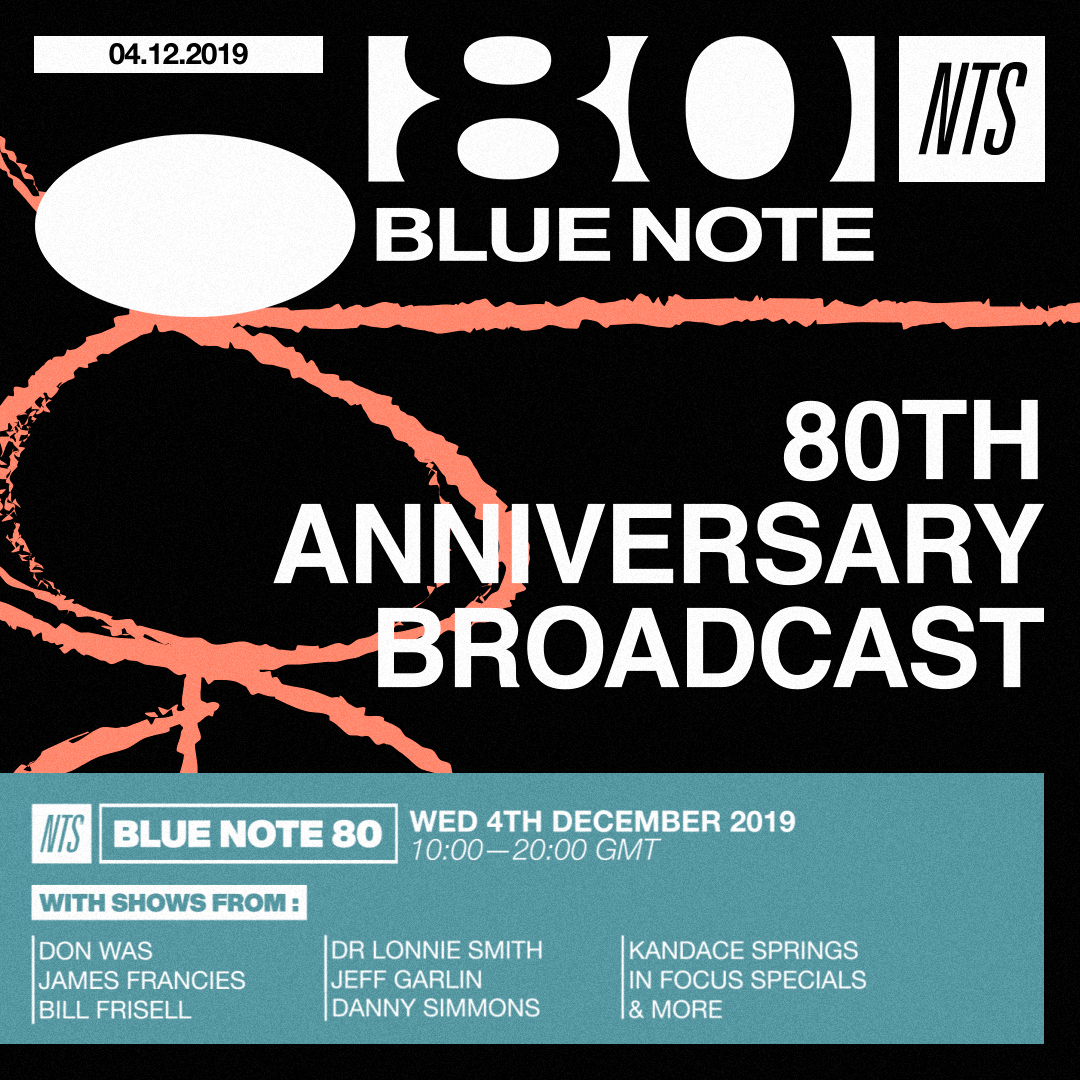 Blue Note records take over NTS on December 4th, celebrating their 80th year. The day-long takeover will feature some of the label's most notable artists and fans selecting their favourite moments from the Blue Note catalogue: featuring Dr Lonnie Smith, James Francies, Bill Frisell, Jeff Garlin and more...
Tune in all day on Wednesday 4th, running from 10am-8pm GMT.