Digging with Flo: An NTS Podcast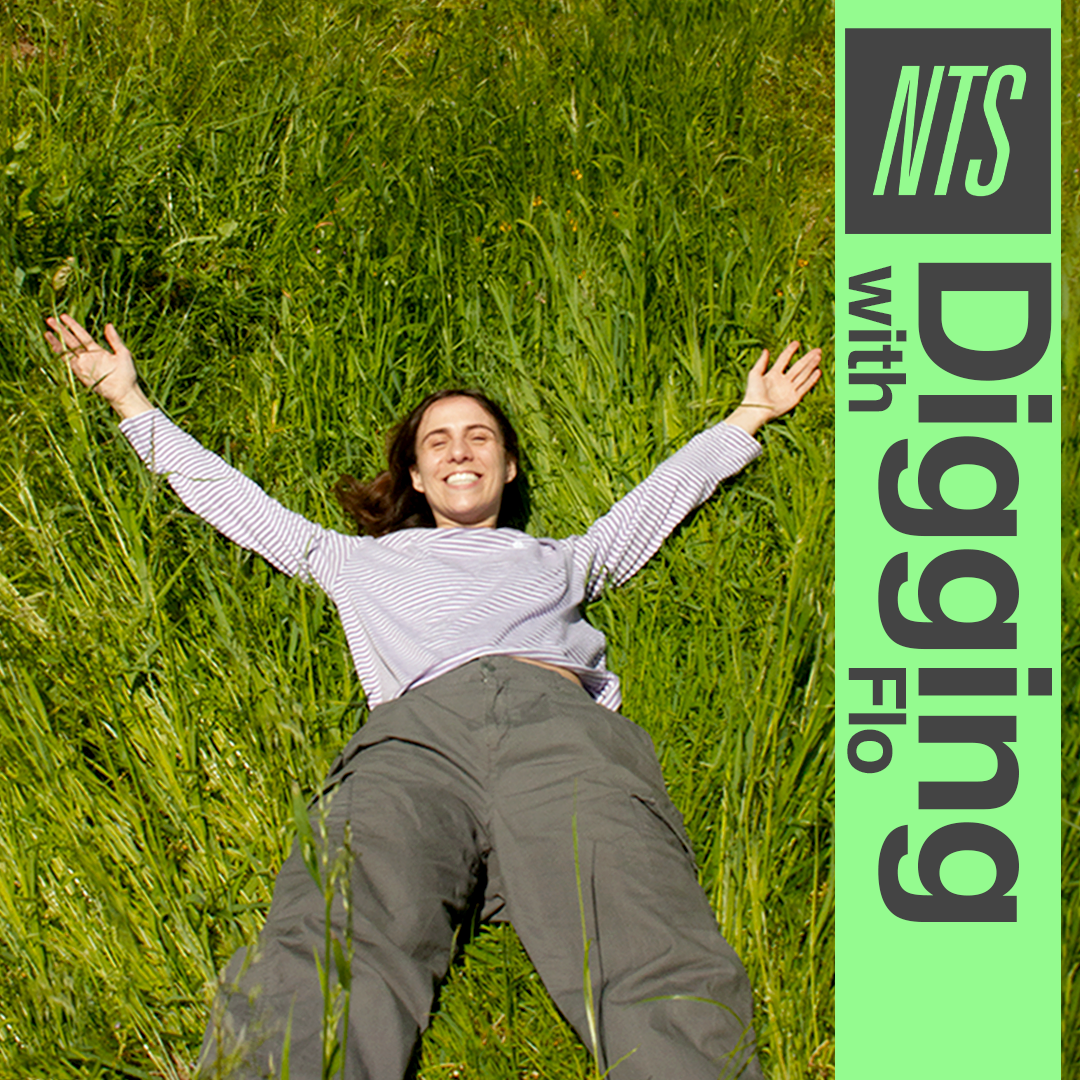 Digging with Flo is a new NTS podcast, where our beloved breakfast show host Flo Dill invites a musical guest onto her allotment for a chat and a spot of gardening. Because it's often whilst you're busy doing something with your hands that the best conversations happen...
Available on all podcast platforms, weekly from Tuesday 20th June. To listen and follow, just search for Digging with Flo on your preferred podcast platform or add this RSS feed to your podcast app of choice.
Episode 5: OK Williams
This week, Flo's joined by old friend and longtime NTS resident OK Williams to help harvest potatoes on the plot. As they work in the blazing sunshine they reflect on Londoner OKW's recent ascent in clubland, how she got into DJing, macho club culture, and her past role producing Andrew Weatherall's influential NTS show.

Episode 4: Cosey Fanni Tutti
In this episode, Flo visits the vegetable plot of Cosey Fanni Tutti. Beyond gardening, Cosey is an artist, musician, and writer, well known as a leading figure in the early industrial and avant-garde music scene. Her work is shocking and confrontational, often censored, the press has accused her of being a 'wrecker of civilisation. Here, Cosey talks Flo through her DIY approach to gardening, scoring the recent Delia Derbyshire film, and her ideal music to strip to... whilst sowing carrot seeds.
Episode 3: Brix Smith
Flo is off the plot today and doing some container gardening on Brix Smith's roof garden. Brix started out at the liberal arts college Bennington, alongside Donna Tartt and Bret Easton Ellis, before going on to join seminal British post-punk band The Fall. She was also married to Mark E Smith. Today she fronts her own band, Brix Smith - a "kind of all-female supergroup".
Episode 2: Mark Leckey
Turner Prize-winning multidisciplinary artist Mark Leckey braves the rain with Flo this week. They plant some potatoes and chat about Mark's day-to-day, the mundanities and transcendence of art, the power of nostalgia and TikTok, among other things.
Episode 1: Novelist

This week on the plot, Flo gets some help with ground prep from the much loved London rapper, Novelist. As they work they discuss his musical upbringing, his new life in Ghana, and Nov's childhood memories of gardening at his Nan's house.