DJ Irene live from Freshjive x Mappointz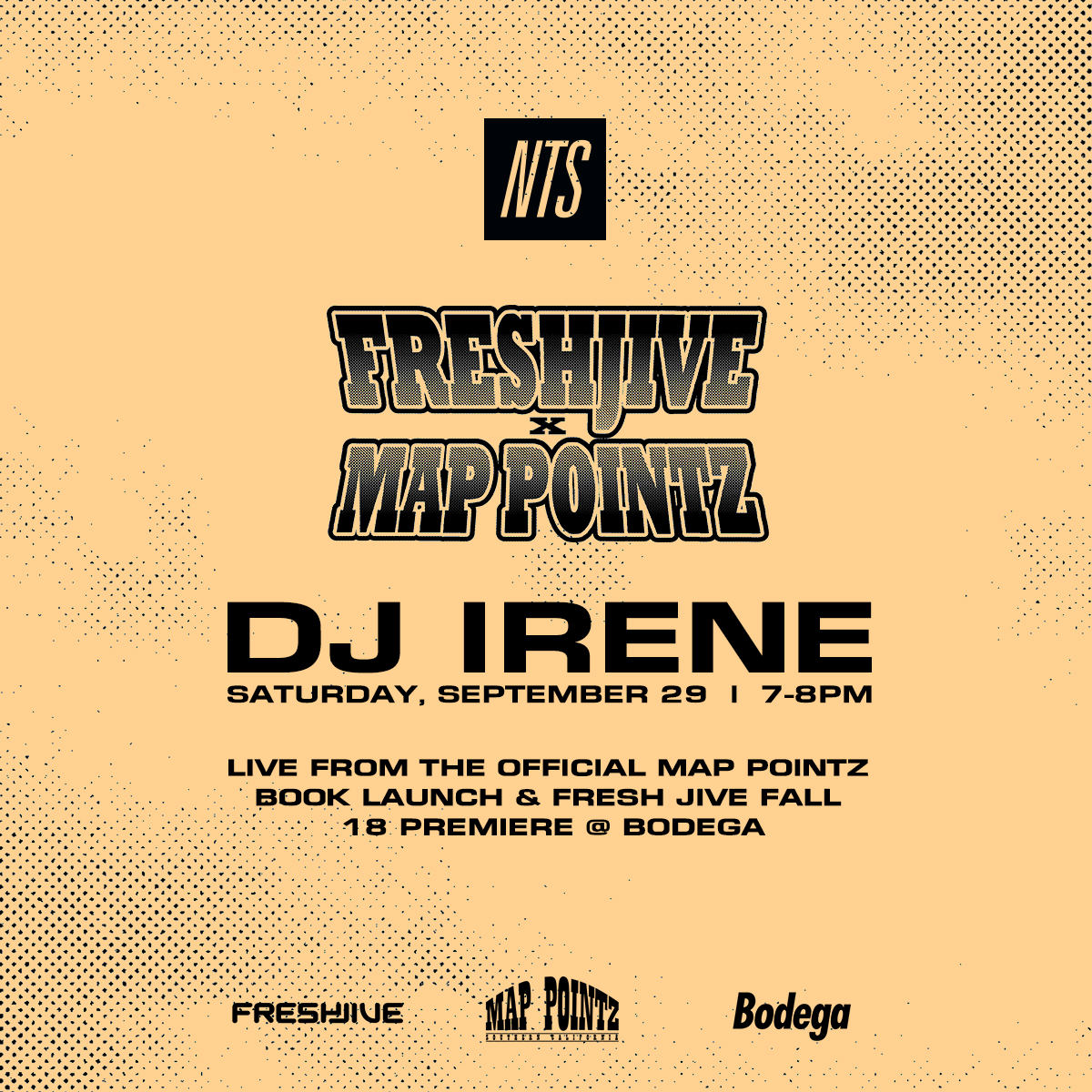 NTS will be broadcasting live and direct from the Map Pointz book launch and Freshjive Fall '18 premiere at the Row DTLA on Saturday September 29th.
Tune in from 8pm PDT for a rare DJ set from the hard house diva, DJ Irene, playing old school trax from 1989 to the turn of the 21st century.
If you're in the area, come through and catch it in the flesh - free drinks and free entry with RSVP.