Introducing Don't Assume - a new talk podcast hosted by Zakia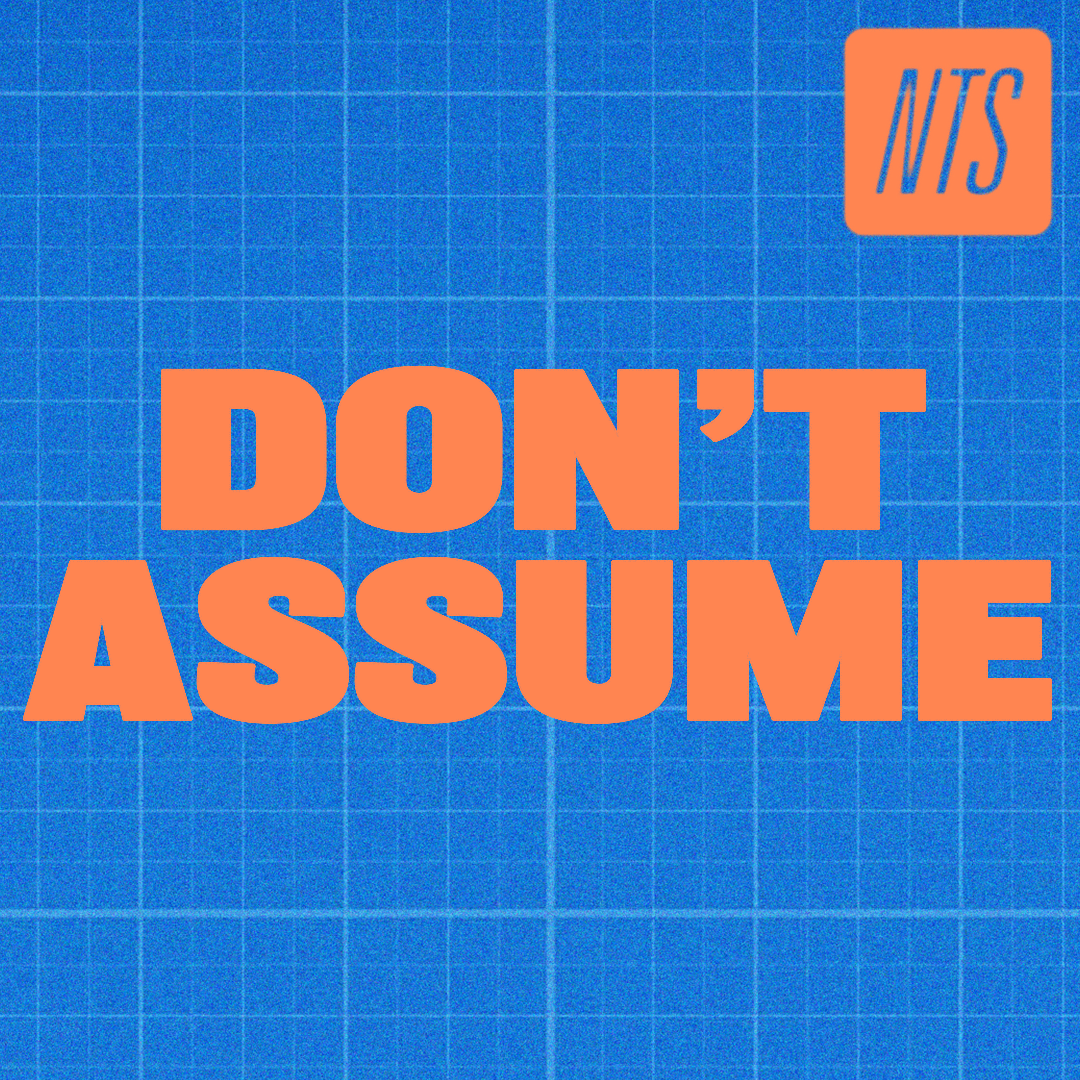 Introducing Don't Assume, a new interview podcast from NTS, hosted by Zakia.
Moving beyond the scope of the traditional NTS Radio format, Don't Assume is a long-form interview series: a free flowing conversation with a different musical pioneer, disruptor and innovator, where they discuss their lives and music.
To listen and follow Don't Assume, just search for NTS Don't Assume on your preferred podcast platform or add this RSS feed to your podcast app of choice.

Episode 6: Lisa Maffia (So Solid Crew)

Lisa joins Zakia in the NTS studio in London to reflect on Lisa's younger years and the early days of So Solid Crew, through to Lisa's solo career. Lisa and Zakia discuss the highs and lows of So Solid's journey, which took them from DIY pirate radio to the Brit Awards and countless other accolades. Along the way they drew criticism from the British press, and they fell victim to the Metropolitan Police's punitive 696 form, which all but shut down their scene. In this Don't Assume interview, Zakia and Lisa celebrate the lasting legacy of UK Garage and its celebration of Black Britishness.
Episode 5: Mark Mothersbaugh (Devo)

Mark Mothersbaugh is the co-founder and lead singer of iconic American new-wave band, Devo. As the band embark on a global tour, Mark and Zakia reflect on the first 50 years of Devo and they speculate on what the next 50 years of the band will look like. Mark recalls some of his successful moments of subversion; placing subliminal messages into soda commercials and his other film and TV commissions.

Episode 4: Lloyd Bullwackie

In this podcast Zakia talks to legendary producer Lloyd Barnes, a.k.a Bullwackie, best known for his engineering work with many of reggae and dub music's greats, as well as opening the first reggae studio in New York City: Wackie's House of Music. In this episode of Don't Assume, Bullwackie and Zakia reflect over his expansive five-decade-long career, and the exciting new discovery of a stolen archive of unreleased Wackie's recordings, which Lloyd is now in the process of finally mastering.
Episode 3: Amaarae

Accra-via-Atlanta rising alt pop sensation Amaarae is the subject of this episode of Don't Assume, where host Zakia discusses the release of her acclaimed new album, Fountain Baby, and everything that went into making it. Discover how the rich musical scenes of the cities Amaarae grew up in helped anchor a distinct musical taste that has made her as at home making soothing Afro-house as she is with arresting spaceship rap. She reflects on challenging and breaking expectations of what music from West African can sound and feel like.

Episode 2: Shirley Collins
One of England's best loved folk singers, Shirley Collins talks to Don't Assume host, Zakia Sewell (a life-long Shirley Collins fan) about her 60 year career in folk music. Recorded from her front room in Lewes, the conversation covers everything from Shirley's legendary trip around the American South with folklorist Alan Lomax in the 1950s to her unique take on the notion of 'Englishness'. Hear about Shirley's experience working with the likes of Davey Graham and Current 93, as well as her thoughts on the future of folk music.

Episode 1: DJ Sprinkles / Terre Thaemlitz
Terre Thaemlitz, commonly known as DJ Sprinkles, is an artist, producer and public speaker at the heart of club and experimental culture. Now based in Japan, she grew up in rural Missouri and moved to New York in 1986. His musical output has spanned intoxicating deep house to stripped back experimentation. Her work takes a critical look at identity politics, gender, the music industry and global capitalist structures. He has artfully resisted categorisation and always maintained her artistic autonomy. This vital and disruptive spirit made him the perfect first subject of this Don't Assume interview.