NTS x HOSB Sessions: Sega Bodega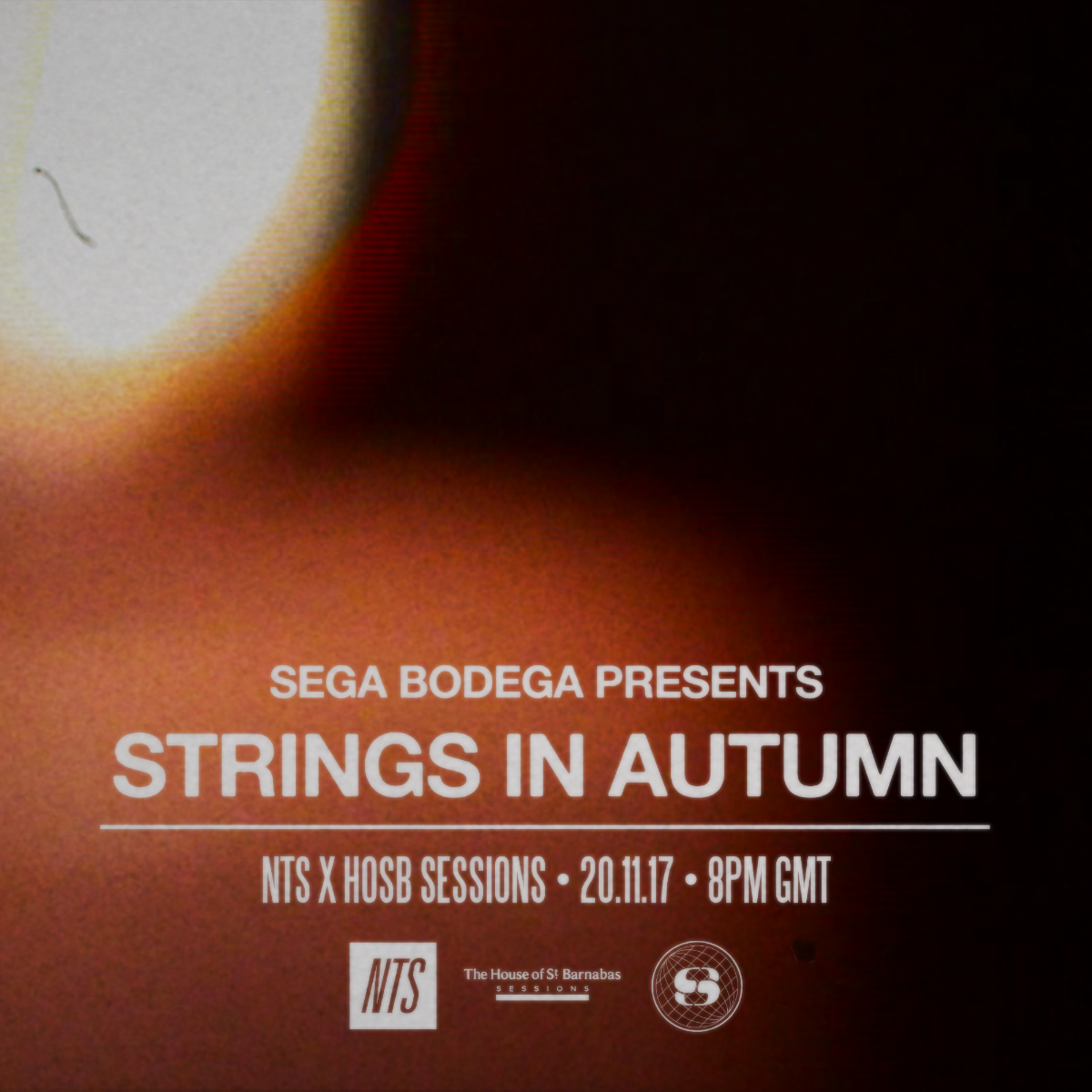 NTS and The House Of St Barnabas Sessions present Sega Bodega's Strings In Autumn, to be live-streamed via the NTS Facebook on Monday 20th November from 8pm GMT.
Sega Bodega's resident radio show, Soundtrack Series, sees the artist paint dreamlike and impressionistic sound-collages using a blend of audio snippets and film soundtracks. Strings In Autumn picks up from where Sega Bodega's radio show departs - with a series of original compositions inspired by cinema, all performed by students from the Royal College of Music in the HOSB chapel.
The full performance will include 11 individual compositions from the artist's growing catalogue of mixtapes and EPs - check out Sega Bodega's Bandcamp to stream and download.