NTS x UNIQLO: Inside MCR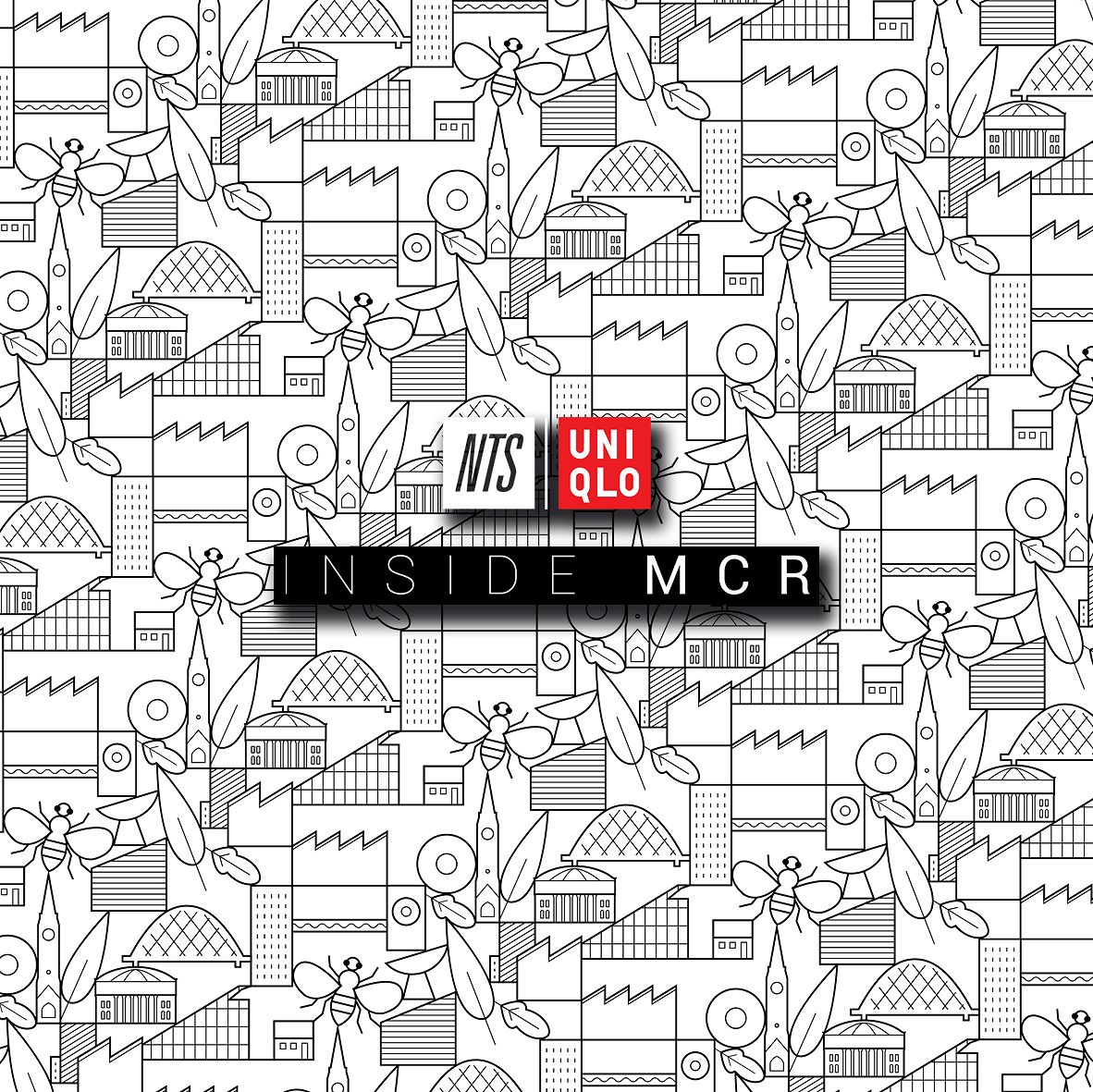 NTS have linked up with UNIQLO for Inside MCR, a new project coinciding with the launch of the new UNIQLO Manchester store on Market Street, open to the public on Thursday 25th April. The partnership not only celebrates the arrival of UNIQLO in Manchester but also the incredible sounds and visuals being produced in the city, and the local talent creating them. NTS and UNIQLO are commissioning new projects from a variety of local artists working within music, photography, illustration and video. The resulting artworks, exploring the cultural heritage and history of Manchester, will be exhibited in the new UNIQLO store.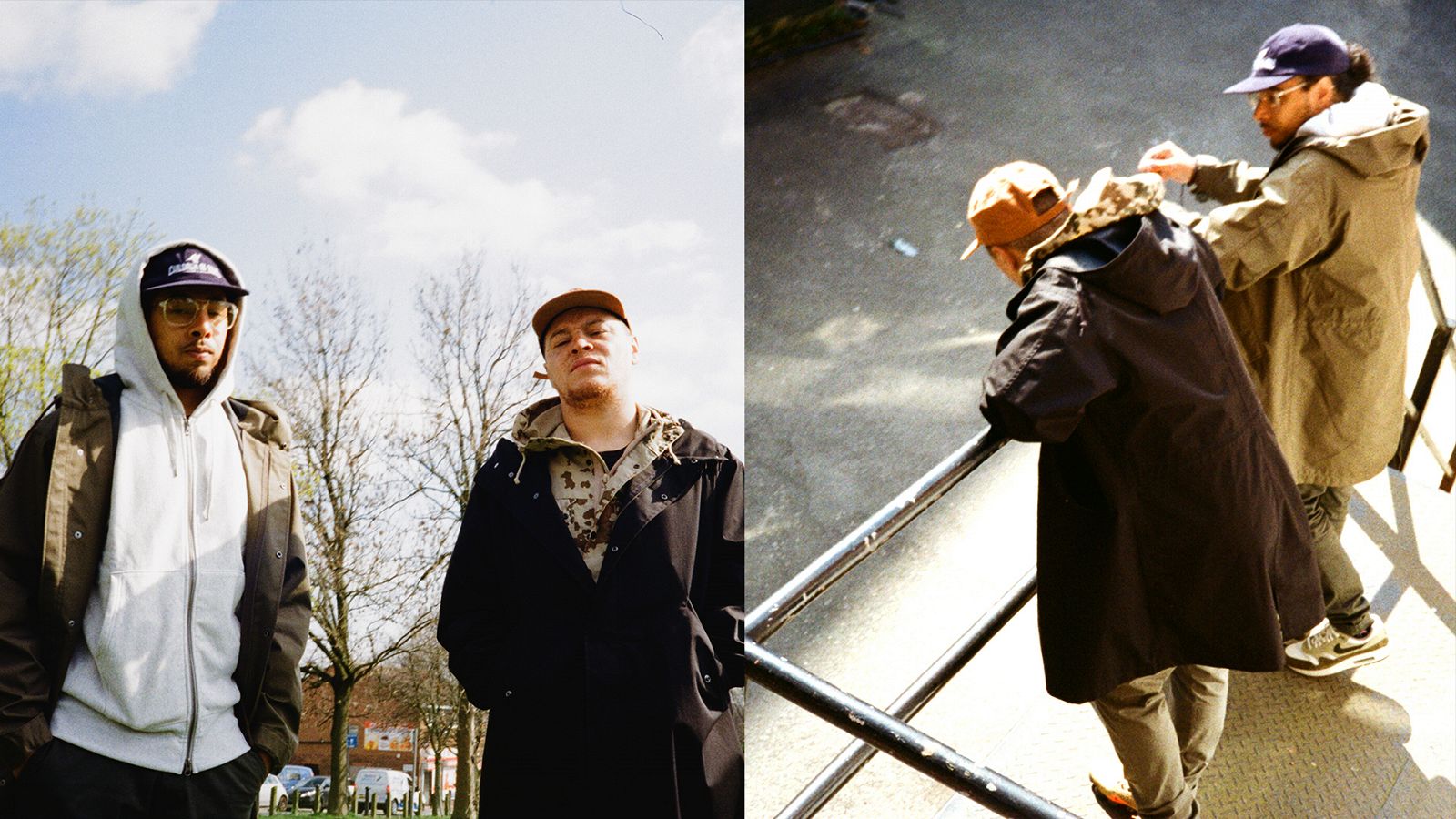 Konny and Tyler wear blocktech fishtail parkas.
"There's been a bit of a shift where people are going 'so-and-so from Manchester is doing really well'... It shows where we're going and the direction we're heading in. The UNIQLO store being in Manchester now shows how far we've come in the development of the city."
Tyler Daley and Konny Kon are neo-soul duo Children of Zeus, whose sound joins bridges from soul and jazz music through to Golden Age hip-hop and R'n'B. They hold down a monthly resident show from NTS' Manchester studio, and will be hosting a special one-off edition for Inside MCR. Expect a musical history of the Manchester scene, with nods to the artists that have influenced the duo and the new talent they're backing.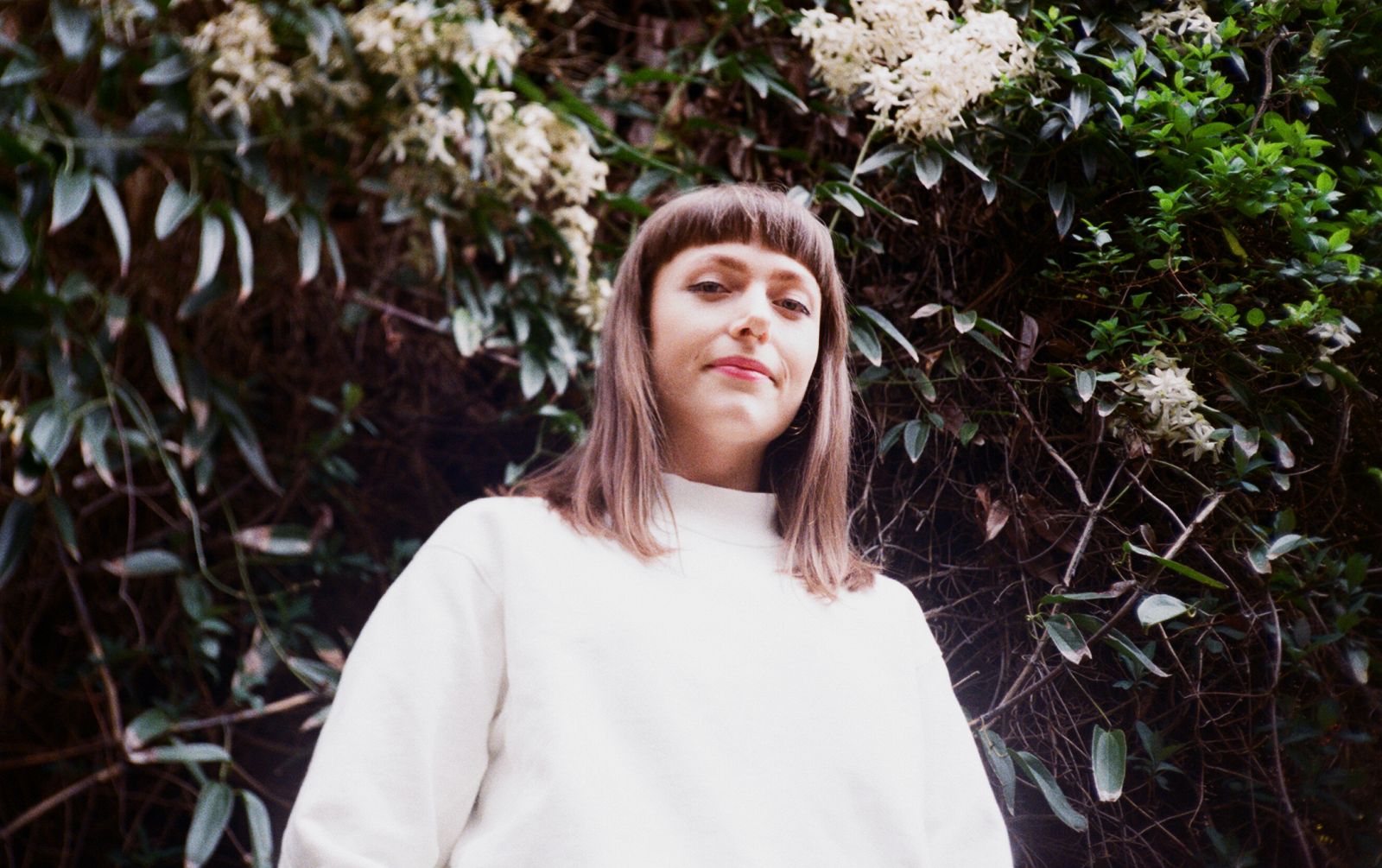 Caroline wears UNIQLO U sweatshirt.
"Loads of people who I look up to artistically have worked with UNIQLO, so that connection makes me trust them…"
Caroline Dowsett is an illustrator and maker from Manchester, who works from the Engine House collective studio at Islington Mill in Salford. Her work is fluid and playful, across a variety of mediums from paper to ceramics and textiles. For Inside MCR she'll be painting on wood, playing off both Mancunian spirit and UNIQLO's Japanese heritage.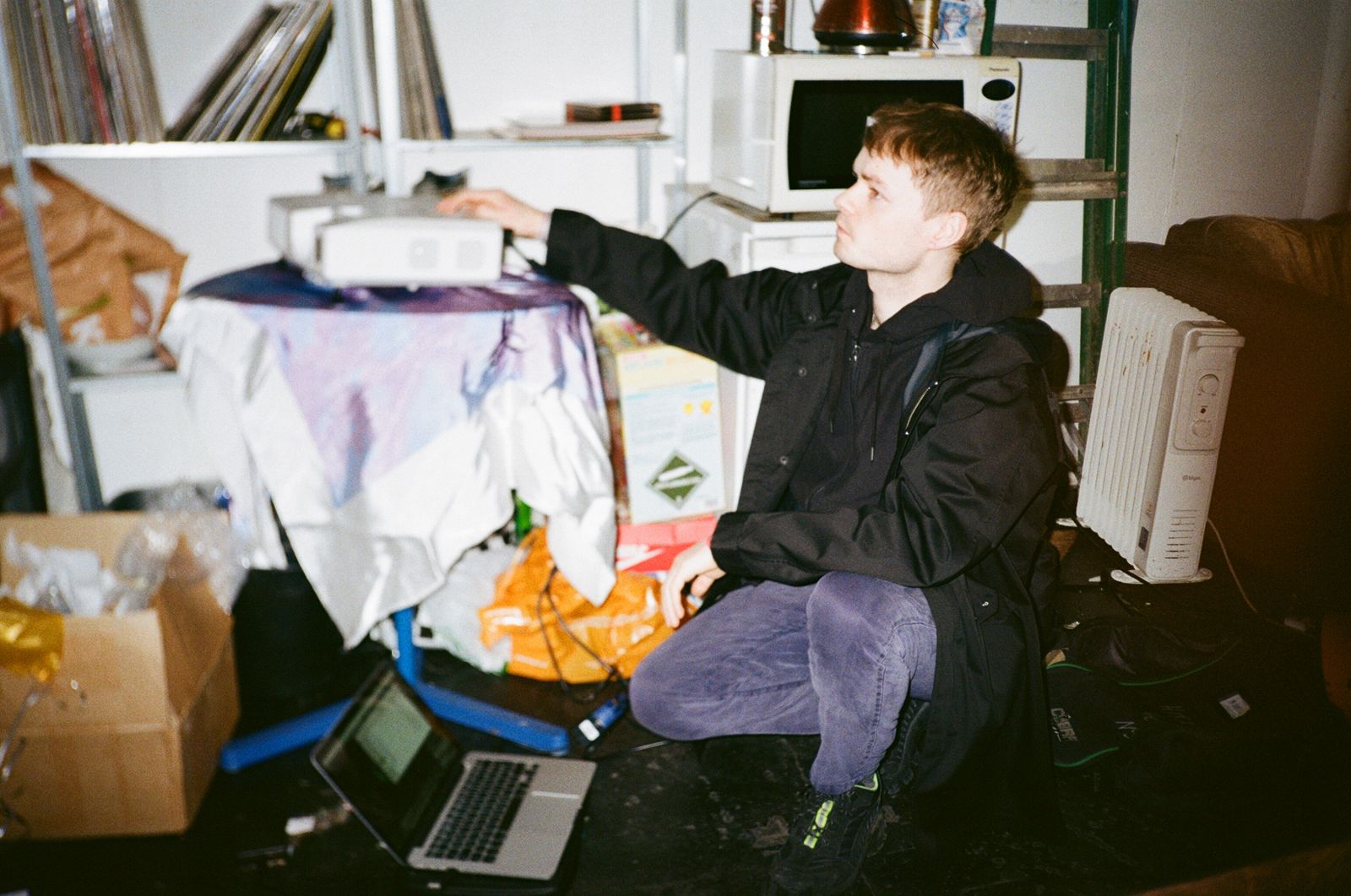 Nicholas wears blocktech fishtail parka and long-sleeved hoodie.
"In terms of the scene in Manchester, it has a big impact on me. I meet people who are super passionate and doing really cool stuff, I bounce off that and it helps me to push myself to make work. "
Nicholas Delap is a video artist studying fine art at the Manchester School of Art, working with video, animation, 3D and graphic design. His work for Inside MCR will consist of CGI animations, nodding to UNIQLO with flowing CGI fabric and re-contextualising traditional Japanese objects, themes and aesthetics.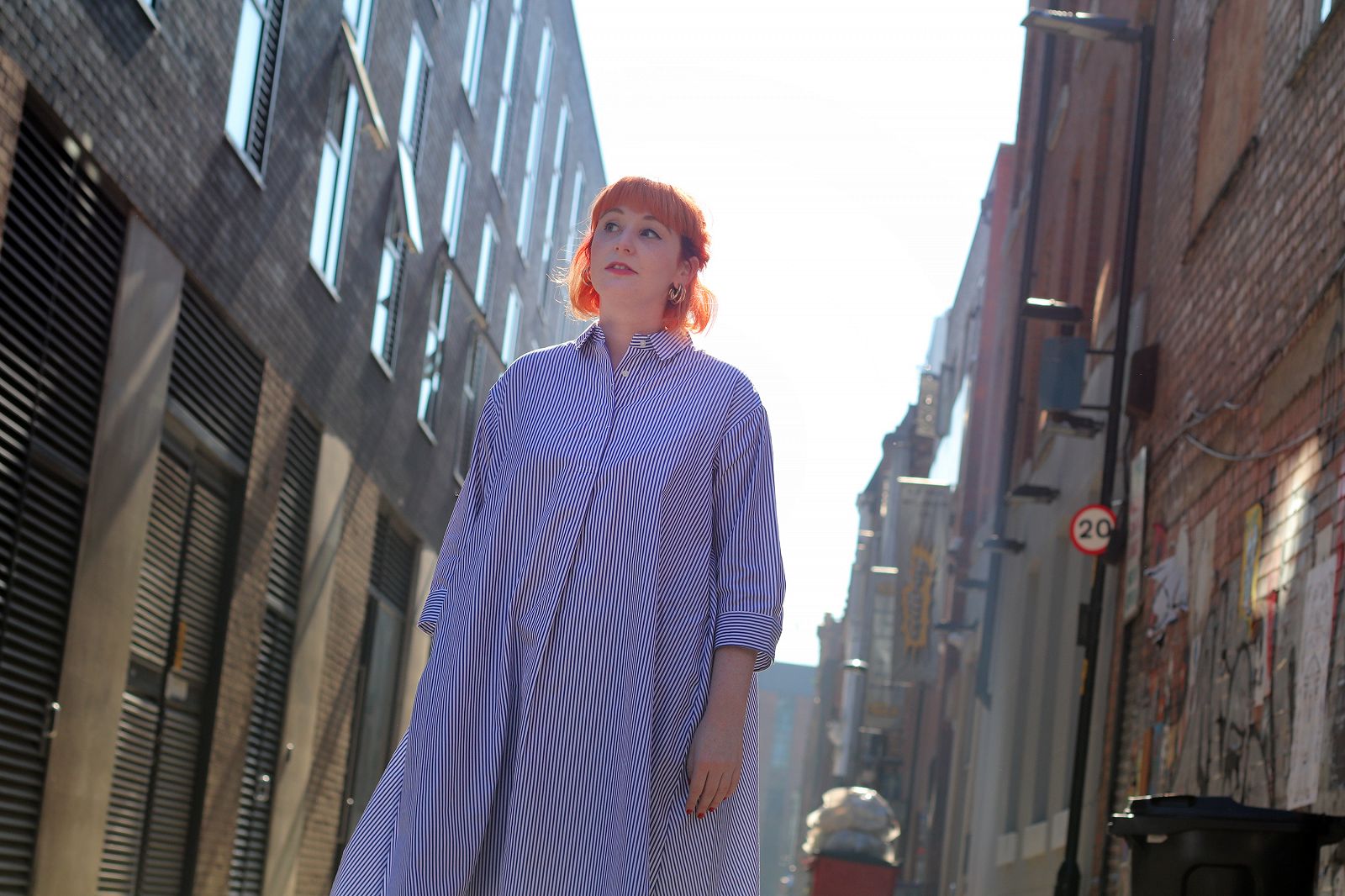 Lucie wears extra fine cotton a-line striped 3/4 sleeved dress.
"I think a lot of the work that goes on (in Manchester) is that we're making things for ourselves... Just for the fun of it really, and because we enjoy it. It's not because we're working for someone in the city."
Dabbling in everything across fashion, portraiture and documentary-style shoots, Manchester-based freelance photographer and student Lucie Crewdson works on digital as well as 35mm and 120 film. For Inside MCR, she'll be compiling a series of photographs that explore specific moments of beauty in Manchester: people, places and objects.