Harald Grosskopf & Eberhard Kraneman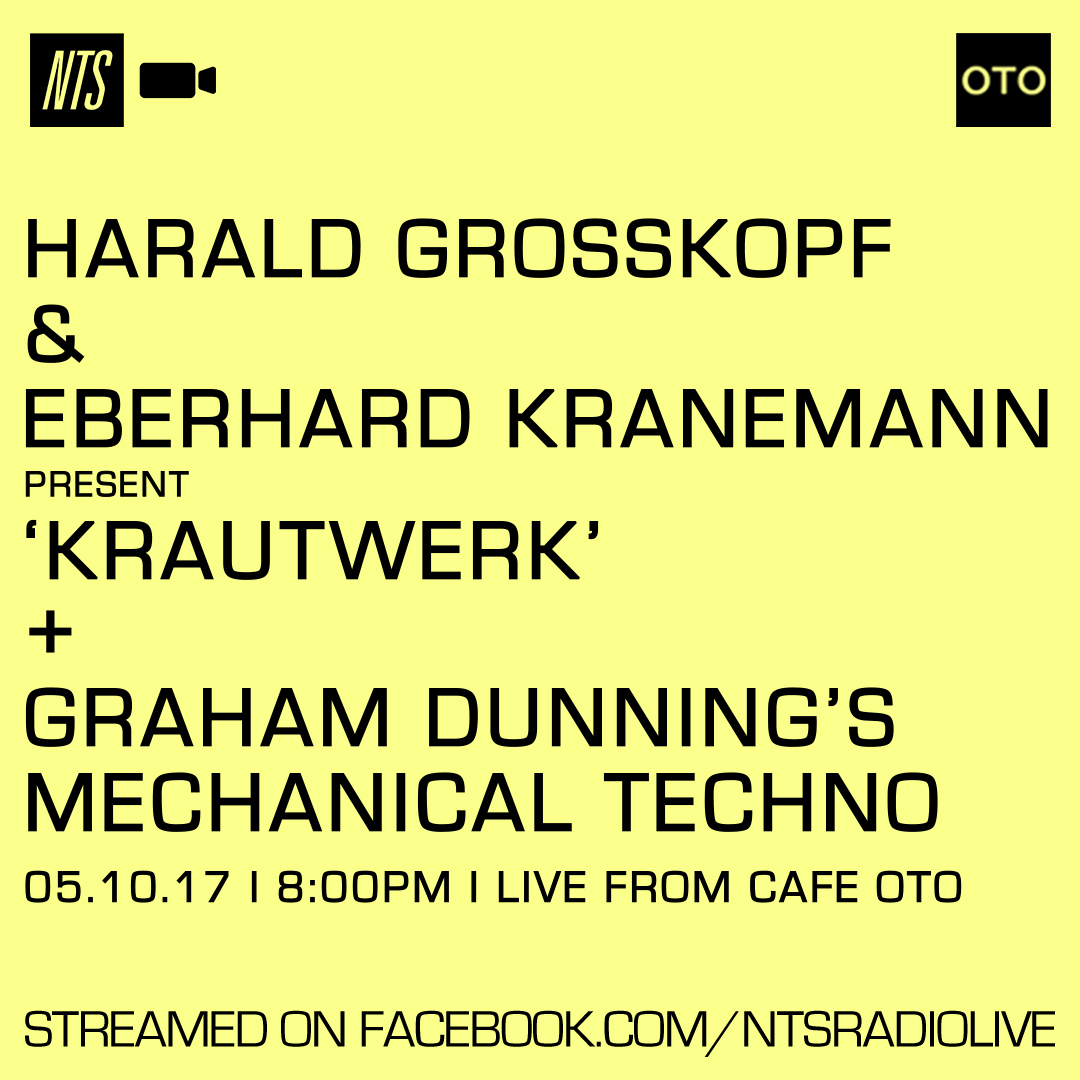 Two electronic music pioneers from Germany perform music from their latest collaborative album, 'Krautwerk', live from Café Oto. Harald Grosskopf is known for both his solo work alongside collaborations with Klaus Schulze, Wallstein and more. His 1980 debut LP, 'Synthesist' has recently been revisited thanks to a reissue from RVNG Intl which featured remixes from the likes of James Ferraro and Oneohtrix. Eberhard Kraneman is an experimental musician and co-founder of Kraftwerk, Neu! and Pissoff.
Graham Dunning of Fractal Meat On A Spongy Bone fame will also be performing his 'Mechanical Techno' - catch a preview of that below...
Catch it all live via the NTS Facebook page from 8pm BST, Thursday 5th October.