Listener's Digest 002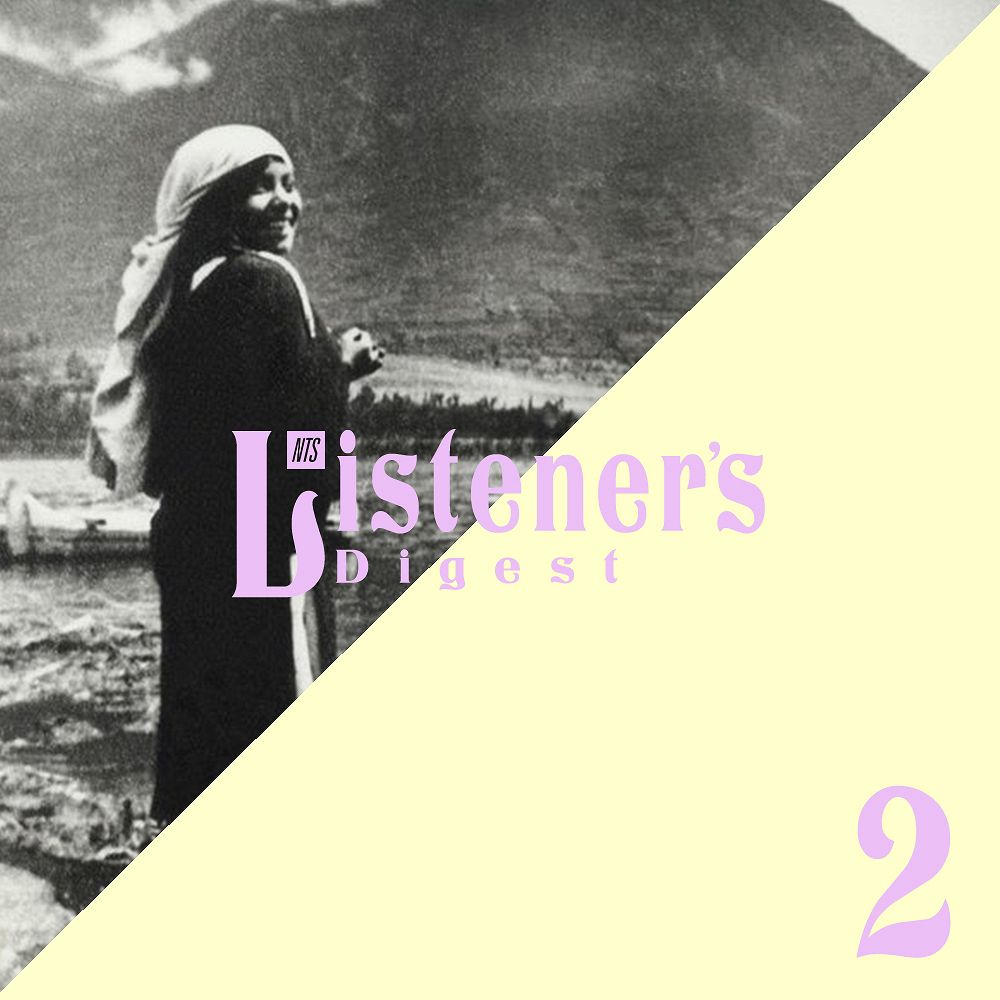 A small selection our favourite new and old music recently played by NTS hosts...
NORMIL HAWAIIANS - MORE WEALTH THAN MONEY (LP)
Upset The Rhythm, home to releases from John Maus and Xiu Xiu, have looked backwards for a reissue of Normil Hawaiian's debut album, More Wealth Than Money... The album was originally recorded and released in 1982 after the band relocated from South London to a remote studio in the Welsh countryside, where they honed their psychedelic spin on post-punk.
KID MONTANA - TODAY
Belgian new wave / synth-pop recently played by Nicholas Lewis, in the latest edition of This Is Belgium.
NL: It's actually a track I like to speed down a little, as the original version, released in 1982, is a little too fast for me. Kid Montana was the solo project of producer Jean-Marc Lederman, who was an instrumental figure on Belgium's electronic landscape, having played in Digital dance, Polyphonic Size and The Weatherman (together with Tuxedomoon's Bruce Geduldig). Make sure to check out some of his other releases, some of which were produced by Marc Moulin.

EQUIKNOXX - COLÓN MAN (LP)
Last month saw the debut release from Jamaica's avant-dancehall collective Equiknoxx on Demdike Stare's DDS label. The expertly titled mechanical riddim 'Enter A Raffle... Win A Falafel' has received on-air endorsements from a plethora of NTS residents including Bradley Zero, Shanti Celeste, Illum Sphere, Jon K and doubtless more to come.
GRANDMIXXER - SLSA (EP)
Last month saw the first eponymous release on the South London Space Agency label, founded by grime O.G. Grandmixxer. SLSA comes equipped with an instrumental alongside vocal versions by both Mez and PK from YGG. Keep in the loop for more interstellar grime releases from the veteran producer and DJ.
ROBERT WYATT - PIGS... (IN THERE)
A plaintive vegan anthem from the Canterbury scene composer, Robert Wyatt, inspired by a monolithic concrete pig pen found on a trip through rural Wiltshire. As played on a recent late night excursion by Minus Kendal.
RAMZi - PÈZE-PITON (LP)
Phoebe Guillemot, a.k.a RAMZi, presents her new LP, Pèze-Piton, out now on 12th Isle. The 9-track nods to fourth world electronics over underlying hallucinogenic grooves, and has received NTS airplay on World In Flo Motion. Don't forget to check out her recent guest appearance alongside the Eagle Bones on The Do!! You!!! Breakfast Show.
PAULINE ANNA STROM - TRANS-MILLENIA MUSIC (COMP)
RVNG Intl. have revisited the 1980s ambient musings from new age composer Pauline Anna Strom in their new compendium, Trans-Millenia Music, digging into the recordings and compositions from 1982 running up to 1988. Strom, who has been blind since birth, recorded much of her music in San Francisco, using a range of classic synthesizers including the DX7, Prophet 10, E-mu Emulator and more...