Listener's Digest 003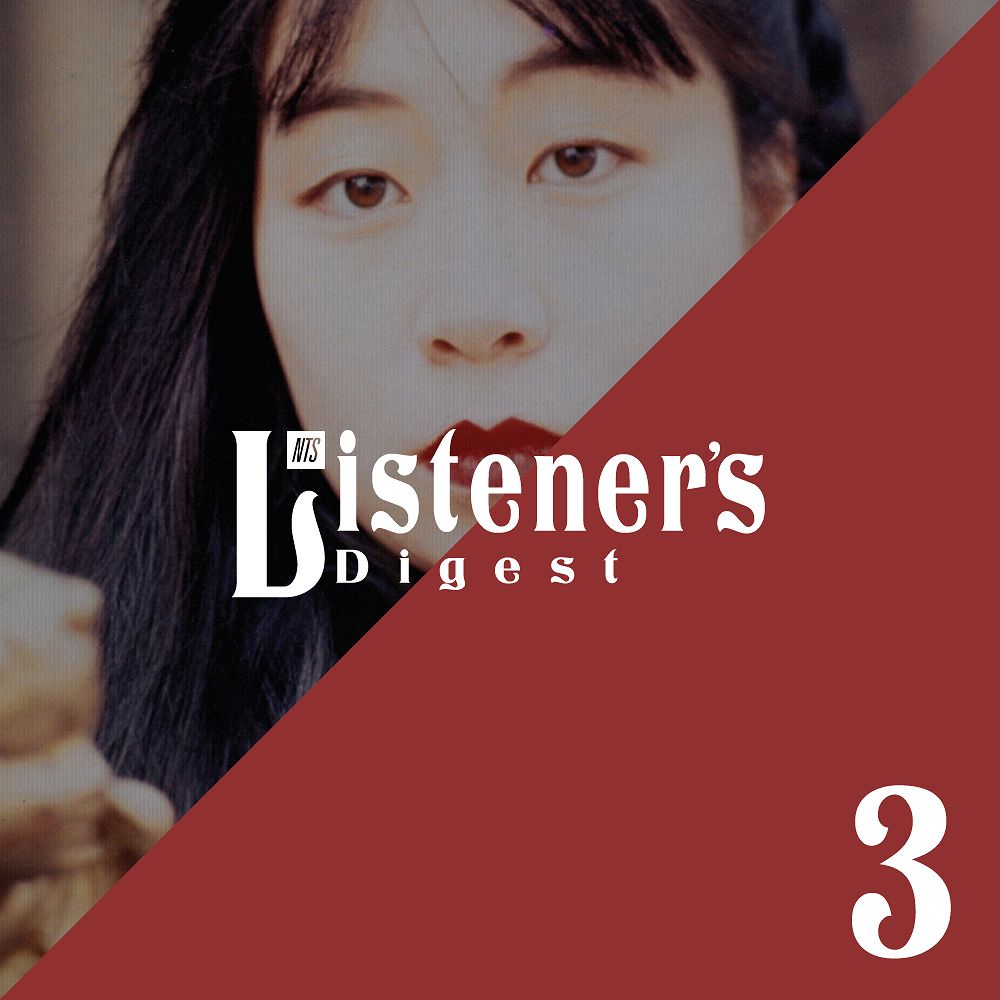 A small selection of our favourite new and old music recently played by NTS hosts...
MOBBS - ONELORD (LP)
One of London's best hip hop producers and longtime NTS host Mobbs dropped his debut LP, ONELORD, back in December. The album draws myriad influences from Dirty South rap to industrial and lo-fi noise music, with a selection of his productions and interludes from the past five years. Fellow NTS hosts Marcy Mane and Kane Grocerys of the LA-based Goth Money crew contribute vocal features on 'Paid In Full', 'Ain't Sweet' and 'TBS'.
SONOKO - AOI TORI (DAI GO MAKU)
Ziggy Devriendt's Stroom label saw in the new year with a previously unreleased four-track by the elusive Japanese chanteuse, Sonoko. The first track off the release, 'Aoi Tori (Dai Go Maku)', is both tranquil and enticing, with a semi-whispered vocal cutting through ambient rainfall. It's enjoyed recent radio support from Antinote's Zaltan, Charlie Bones and Noise In My Head.
FINN - SOMETIMES THE GOING GETS A LITTLE TOUGH (EP)
Our very own Finn released his six-track, 'Sometimes The Going Gets A Little Tough' on Local Action early last month. The EP is dedicated "to everyone who tries their very best" and is packed to the brim with infectious, syrupy dance music somewhere between vocal house, juke and speed garage. Also make sure to follow him on Twitter (he's quite funny).
VTGNIKE - AVTORADIO RIP
vtgnike is one of many talented Russian producers releasing experimental electronic music including Buttechno, XΛN et al... The above track, simply titled 'avtoradio rip', shows vtgnike at his most atmospheric and emotive, reminiscent of Boards of Canada in their prime. Definitely one to watch for 2018, having put out an LP on GOST ZVUK (ГОСТ ЗВУК) late last year as well as playing our event with Carhartt WIP in Moscow and guesting on TTB in July.
(EDIT: Avtoradio has since been taken down from Soundcloud, but it is still available to stream and purchase via vtgnike's Bandcamp, as part of the full album, chutzpa)
SUGAI KEN - BANTOTENMOKU
Sugai Ken is a name that has been popping up in dozens of NTS tracklists throughout 2017. The soothing pitched percussion of 'Bantotenmoku' has been played by Last Resort, Denovali and Ziggy to name a few. If you'd like your own copy to soundtrack the new year, it's available on Turn On, Tune In - a hypnotic compilation by Lullabies For Insomniacs from last Spring.
LARAAJI - VISION SONGS VOL. 1
The Numero Group are releasing Laraaji's Vision Songs Vol. 1 on vinyl for the first time. In their own words, it is an "album like no other, located at the intersection of new age and gospel, his outlier and magnum opus, the feel-good DIY tape of the century." To celebrate the occasion, they will be presenting a special show on the prolific new age composer on Thursday 11th January. In the mean-time, enjoy the above rendition of 'All of a Sudden', taken from his public access TV show 'Celestrana' back in 1986.